In this blog series, we share meaningful memorial inscriptions you can use on your loved one's headstone. From values to character, personality and interests, this series provides endless memorial quote options unique to your loved one's life.
Every day is a gift and we should cherish each moment. It's important to follow your dreams, make memories and try new things—some accomplish this through travel.
Was this true for your loved one?
One way to ensure your loved one's passion for adventure is commemorated is through a handcrafted headstone with an engraved, personalized memorial quote.
Memorial quotes can be simple and include a few descriptive words, or they can be lengthier personal inscriptions that reflect a loved one's values, character, personality or interests.
Continue reading for several different memorial quotes about travel, adventure and new journeys in life that will help make their final resting place much more unique.
Memorial Quotes About Travel
1. "Travel far enough, you meet yourself."
—David Mitchell

2. "In the end, we only regret the chances we didn't take."
—Anonymous

3. "Not all those who wander are lost."
—Anonymous

4. "I am not the same, having seen the moon shine on the other side of the world."
—Mary Anne Radmacher

5. "In my life, I will more than live."
—Anonymous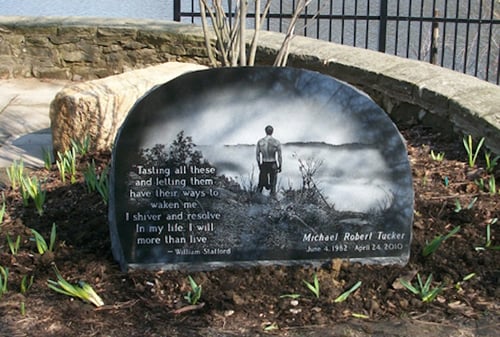 6. "Always took the scenic road."
—Anonymous

7. "Travel makes you realize that no matter how much you know, there's always more to learn."
—Anonymous

8. "The world is a book, and those who do not travel read only one page."
—Saint Augustine

9. "Though we travel the world to find the beautiful, we must carry it with us or we find it not." —Ralph Waldo Emerson
Memorial Quotes About Adventure
10. "Adventure is out there."
—Disney Pixar's Up

11. "Life is a journey, not a destination."
—Ralph Waldo Emerson

12. "Dared to live the life they always wanted."
—Anonymous

13. "A journey of a thousand miles begins with a single step."
—Lao Tzu

14. "Life with Christ is a wonderful adventure."
—Anonymous

15. "Wherever you go, go with all your heart."
—Confucius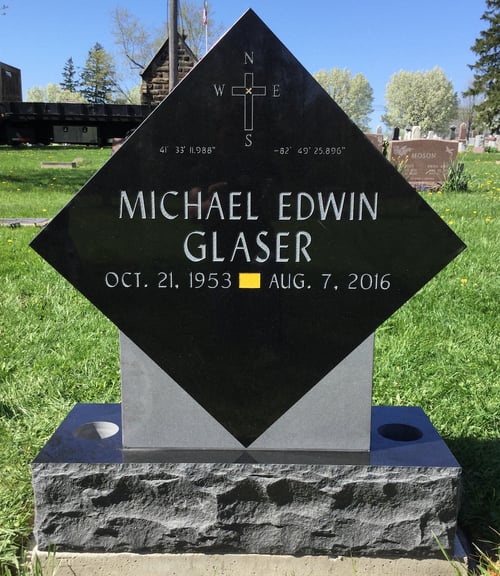 16. "Life is either a daring adventure or nothing at all."
—Helen Keller

17. "A ship is safe in harbor, but that's not what ships are built for."
—John G. Shed

18. "It doesn't matter where you're going, it's who you have beside you."
—Anonymous
Memorial Quotes About a New Journey
19. "All our dreams can come true if we have the courage to pursue them."
—Walt Disney

20. "Your word is a lamp to my feet and a light to my path."
—Psalm 19:105

21. "Be fearless in pursuit of what sets your soul on fire."
—Jennifer Lee

22. "The impossible journey is the one you never begin."
—Tony Robbins

23. "For He will command His angels concerning you to guard you in all your ways."
—Psalm 91:11

Discover More Memorial Quotes
Engraving a memorial quote is one of several steps in the headstone design process. Uncover even more unique epitaphs to incorporate into your loved one's final resting place in our memorial quotes ebook.