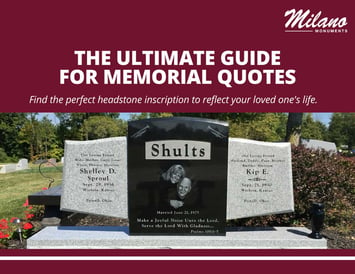 Most memorials or monuments include your lost loved one's name, birth and death date. However, also including a personal memorial quote or special saying can make your loved one's final resting place much more comforting and unique.
In this guide, you'll find memorial quotes for parents, grandparents, teachers, music lovers, athletes, coaches, Christians, travelers, artists, animal lovers, and more.
Download our ultimate list of memorial quotes to explore different epitaphs for your loved one's headstone.