In this blog series, we share meaningful memorial inscriptions you can use on your loved one's headstone. From values to character, personality and interests, this series provides endless memorial quote options unique to your loved one's life. Other articles in this series include:

After the loss of a loved one, you'll likely spend some time thinking about what to get engraved on their headstone. There's the obvious inscriptions—their name, birth date and death date—but what message can you leave to remember the unique life lived?
Memorial quotes can be simple and include a few descriptive words, or they can be a lengthier personal inscription that reflects your loved one's values, character, personality or interests.
In this post, we offer several different memorial quotes for athletes, coaches and sports lovers. Oftentimes, quotes for athletes or coaches appear on memorial plaques, community memorials or dedications at sports stadiums.
Continue reading for memorial quotes about sports and quotes from famous athletes to use as unique inscriptions.
Memorial Quotes About Sports
"Those we love never leave us. They become our guardian angels in the outfield."
—Anonymous


"A coach will impact more young people in a year than the average person does in a lifetime."
—Anonymous


"At peace in Heaven's end zone. Forever in our hearts."
—Anonymous


"Gone to play ball with the angels."
—Anonymous


"I'd give my best day to play ball with you one more time."
—Anonymous


"Those we love don't go away—they play beside us everyday."
—Anonymous
Famous Athlete Memorial Quotes
"Champions keep playing until they get it right."
—Billie Jean King


"I've failed over and over again in my life. And that is why I succeed."
—Michael Jordan


"You miss 100 percent of the shots you don't take."
—Wayne Gretzky


"A trophy carries dust. Memories last forever."
—Mary Lou Retton


"Persistence can change failure into extraordinary achievement."
—Matt Biondi


"Never let the fear of striking out get in your way."
—Babe Ruth


"Somewhere behind the athlete you've become and the hours of practice and the coaches who have pushed you is a little girl who fell in love with the game and never looked back…play for her."
—Mia Hamm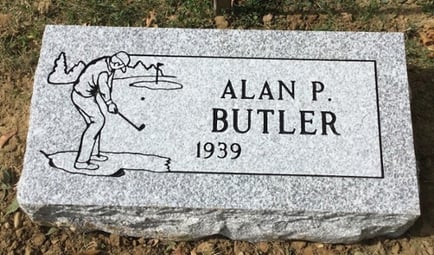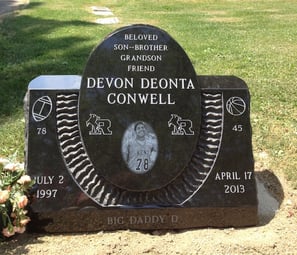 Memorial Quotes About Coaching
"As you look down from Heaven onto all of the fields you ever set foot upon, I hope you smile at the lives you have touched and the legacy you have left. May God place his hand on your shoulder and say, "Well done".
—Anonymous


"Your vision will become clear only when you can look into your own heart. Who looks outside, dreams; who looks inside, awakes."
—Carl Jung


"A great coach is hard to find, but impossible to forget."
—Anonymous

"A good coach will make his players see what they can be rather than what they are."
—Ara Parasheghian


"A leader takes people where they want to go. A great leader takes people where they don't necessarily want to go, but ought to be."
—Rosalynn Carter


"A good coach can change a game. A great coach can change a life."
—John Wooden


"Leadership is about making others better as a result of your presence and making sure that impact lasts in your absence."
—Anonymous


"There are some who bring a light so great to the world, that even after they have gone, the light remains."
—Anonymous
Discover More Memorial Quotes
Engraving a memorial quote is one of several steps in the headstone design process. Uncover even more unique epitaphs to incorporate into your loved one's final resting place in our memorial quotes ebook.