Fifty years ago, the cremation rate in the U.S. was below 5%—today, it's above 50%.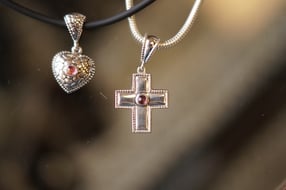 As traditional burials become less common, families continue to search for unique ways to memorialize and honor their lost loved ones. The urn can uniquely memorialize the life lived. Additionally, it should also be placed somwhere to serve as a central location for your family and friends to visit and memorialize the deceased.
For those who want a personalized acknowledgment, we've listed some creative ways to honor your loved one's cremated remains.
1. Customized Memorial Urns
After losing a loved one, many people choose to honor the deceased's memory by keeping their cremated remains in a container called an urn. Memorial urns offer a secure way to hold the cremated remains and memory close to you—wherever you may go.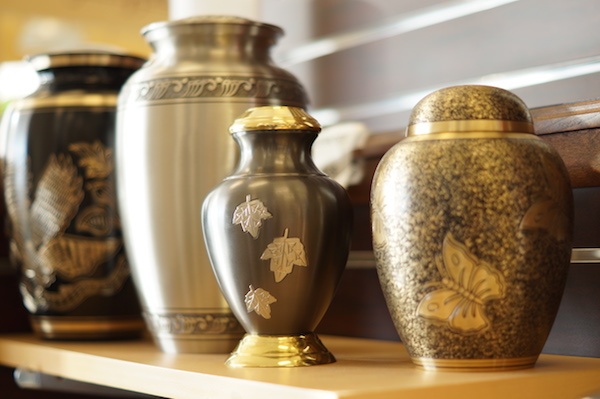 These vessels come in a variety of shapes and styles, and there are a number of creative ways to add a unique touch to a memorial urn including:
Personalized laser engravings of peaceful inscriptions and decorative designs that capture the passions, interests or personality of the deceased.
Different materials like wood, ceramic, marble, glass, bronze and steel.
Various styles such as religious urns with scenes and words relating to the spiritual realm or veteran urns with military emblems.
Accompanying statues or plaques with peaceful messages engraved on them.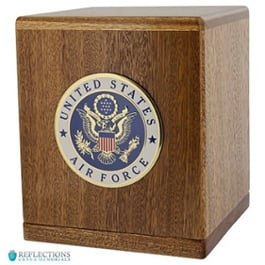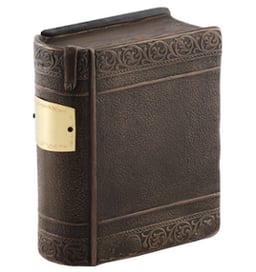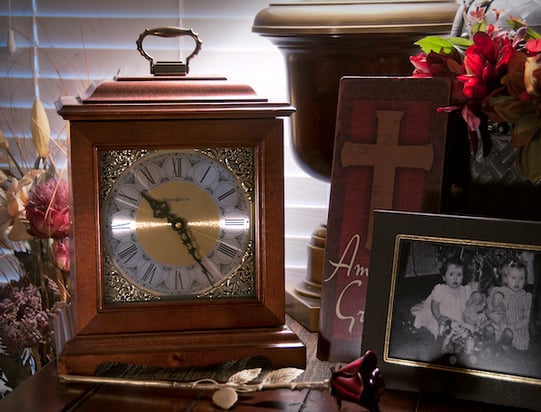 For more inspiration on available urns, take a look at some of the selections we have on display in our showroom.
2. Recessed Urns
Another creative way to honor the life of your loved one is a recessed urn. Traditionally, cremated remains were kept in memorial urns and placed either in a home or columbarium.
A recessed urn, however, is not typically placed in a home. Instead, cremated remains are placed directly inside a granite memorial and placed in a cemetery, garden or other significant location. By simply boring a hole in the granite, we can place the urn inside the memorial and seal it. Not only does this add a personalized touch to the memorial, it also provides a meeting place to honor or grieve the loved one for generations.
Consider the following recessed urns to add a personalized touch to your loved one's remains.
Monuments
Monuments are larger than other types of memorials, like lawn-level, bevel or slanted markers. These headstones allow for more personal engraving and stand out in cemeteries. See some our monuments below for some inspiration when creating your own recessed urn.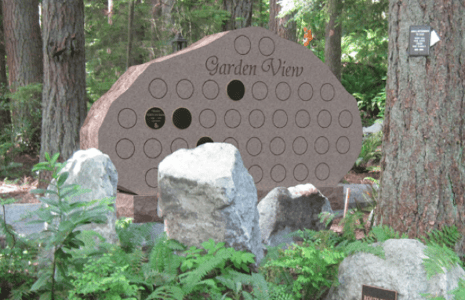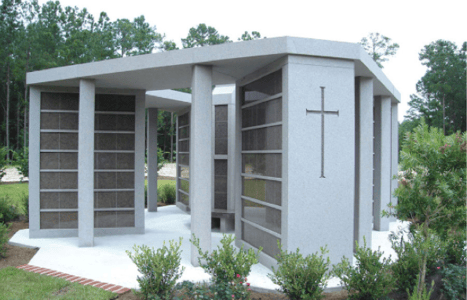 Benches
Bench memorials are another unique way to honor your loved one's cremated remains. These monuments are made out of granite and come in several different colors, sizes and finishes. Memorial benches can also include engravings of names, dates and other unique designs. For even more personalization, consider a plaque that contains an etching of your loved one's photograph or portrait.

Personalized Memorial Rocks and Boulders
Cremation memorial rocks can be placed in cemeteries, memorial parks or even in one of the loved-one's favorite places, like a garden. Although there are several different rock types, we strongly recommend granite rocks because they are the hardest, longest-lasting stones available and provide the greatest flexibility in terms of color.
Memorial rocks and boulders also allow for engraving and artwork. It's also possible to add a plaque with names, dates and other custom designs like etched photographs and engraved epitaphs. Many people put these types of tribute in gardens dedicated to the deceased.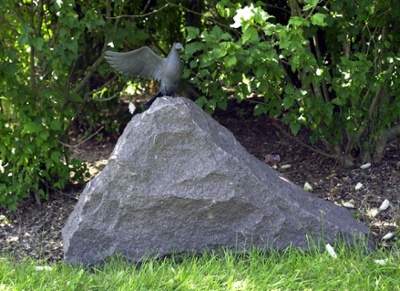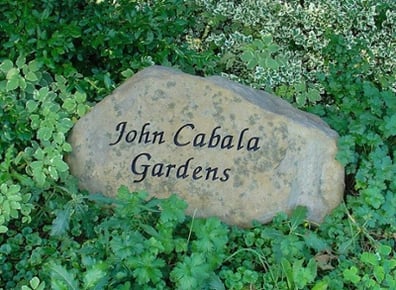 Get More Resources About Memorialize
Whichever way you choose to remember the life of your loved one, Milano Monuments will work with you to create a memorial that honors their memory. For more information about memorialization, subscribe to our blog and get the latest resources delivered straight to your inbox.