According to the Cremation Association of North America, more people than ever before are choosing to be cremated. In 2020, the U.S. cremation rate was 56.1% and is projected to rise to 65.2% by 2025.
While some families believe cremation is more affordable, others choose cremation to stay connected to their loved ones, no matter where they move geographically. Religious restrictions around cremation have also been loosened in many faiths, allowing people who couldn't consider it an option to now do so.
As cremation rates increase, families are looking for unique ways to be memorialized. From cremation jewelry to other distinctive memorials, we discuss your options for what to do with your own, or a loved one's, cremated remains.
Which Cremation Memorial Alternative Is Right for You?
We encourage you to consult a professional memorialization specialist who can work within your budget and review all your options. In addition to traditional cremation urns that are buried underground or interred in a monument or mausoleum, here are five other cremation memorial alternatives for you to consider.
1. Memorial Benches & Boulders
Memorial benches with recessed urns are made of granite and come in a variety of colors, sizes and finishes. They can be personalized with standard lettering, dates and unique artwork. A beautifully etched plaque with photographs or a portrait can also be added.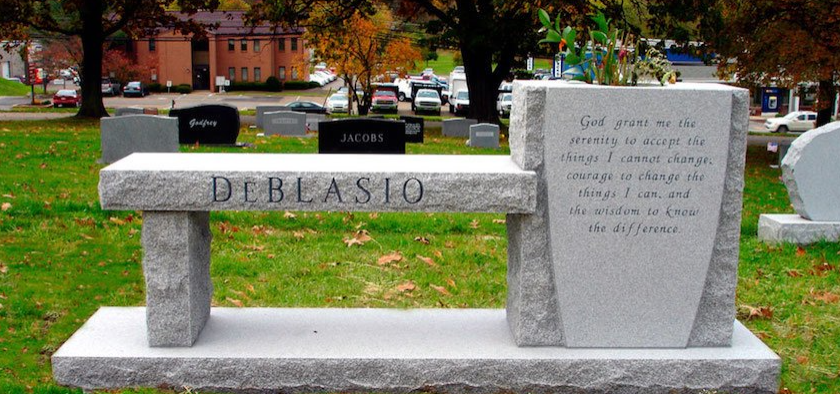 Natural or granite rocks or boulders with recessed urns also allow for engraving and artwork. It's also possible to add a plaque with names, dates and other custom designs like etched photographs and engraved epitaphs.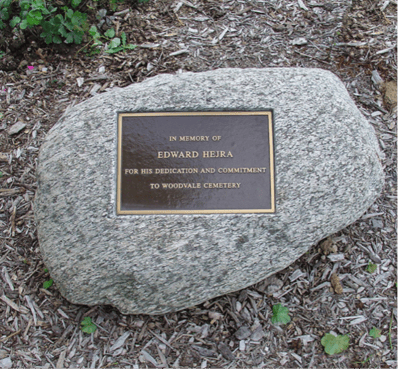 To place the urn, a hole is made in the bench or rock, the urn is placed inside, and the hole is sealed back up. Memorial benches, rocks and boulders can be erected in a cemetery, on your property, in a garden, in a park or at another location meaningful to you or your loved one.
2. Cremation Memorial Plaques
Memorial plaques are personalized bronze or granite plaques that have lettering, inscriptions, dates and even one-of-a-kind designs. When someone chooses to have their remains scattered or kept in an urn in a home, a plaque is another option for creating a meaningful memorial.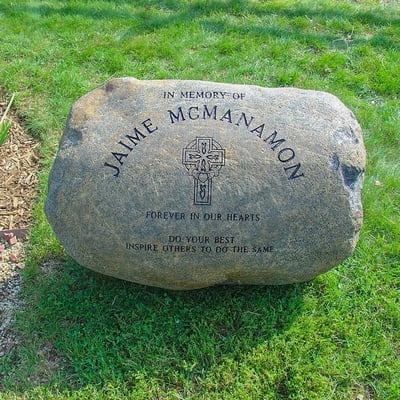 A plaque can be laid on a natural stone, memorial bench or tree, a planter, or set on its own in a garden. If your loved one had a special relationship with a school, charity or workplace, plaques are sometimes placed in these locations as a commemoration.
3. Columbariums
Columbariums are private or public structures where cremated remains are placed in an urn within a niche for permanent remembrance. Niches are the receptacles within a columbarium. Many cemeteries offer columbarium niches in the wall of a mausoleum or feature a public, standalone garden columbarium.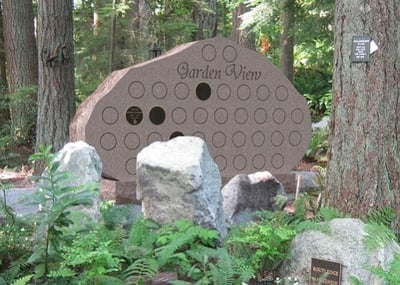 Memorial companies can also create a columbarium for just your family. These private columbariums can be built in any size to hold as many urns as necessary. When complete, a personalized plaque is placed outside of each niche, identifying the loved one that is there.
4. Cremation Gardens
Some cemeteries or other locations (like parks) offer landscaped areas designed to house cremated remains. Tribute options include benches, boulders, markers, pedestals and statues.
5. Cremation Jewelry
Cremation jewelry like charms, bracelets, necklaces and pendants can all be designed to hold remains or something symbolic from your loved one, such as thread from a scarf or shirt.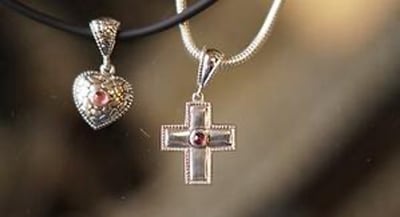 Some families like this option because they can take their loved one with them everywhere they go.
Discover More Cremation Memorialization Options
With so many option available, we encourage you to download our Cremation Memorialization Guide to uncover how you can honor your loved one following cremation.