The U.S. cremation rate is projected to increase to 78% by 2040, with burial expected to drop to 15% (it's 37.5% today).
With this growing trend, families often ask us the same question: What options are available for honoring and celebrating a lost one who is cremated?
Memorialization is this important process of honoring and remembering a loved one by preserving their memory.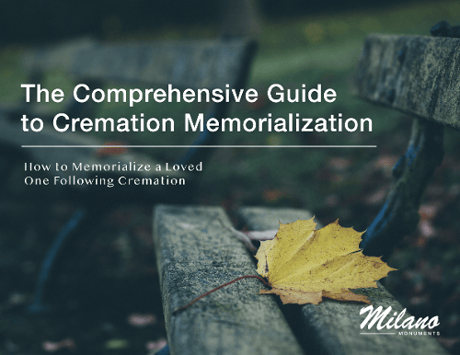 There's a common misconception that cremation limits your memorialization options. However, nearly any memorial option that's available for burial is also possible for cremated remains—plus many more.
That's why we created The Comprehensive Guide to Cremation Memorialization, so you and your family understand the extensive memorialization options available when it comes to cremation.
This guide offers information on:
Why memorialization is important.

The 3 primary cremation memorialization options.

Choosing a final resting place and memorial.

Selecting the right urn for cremation memorialization.

Finding help through the process.
Ready to find the right final resting place and memorial for a loved one? Fill out the form to download the free PDF resource.