There are few experiences in life more challenging and heartbreaking than the loss of a loved one. Although final arrangements provide a time for family and friends to come together to celebrate a life, these events can be overwhelming for those grieving.
However, there is one important step in the grieving process that surviving loved ones should take after funeral services: memorialization.
Memorialization is the act of preserving memories, events or people. It comes in many forms ranging from ceremonies to gatherings to physical pieces of remembrance, such as a memorial, urn or both.
While grieving can cause periods of sadness, anger, stress or anxiety, memorialization also helps to honor a loved one's life and center your emotions, resulting in a healthier grieving experience.
What Is the Purpose of a Memorial?
If you have recently lost a loved one, chances are you're looking for ways to remember them. Creating a memorial is the perfect place to start.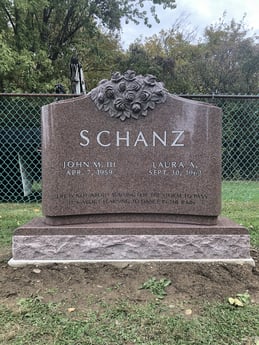 Memorials are so much more than simply stone grave markers. They signify the lasting memory of your loved one and serve as a peaceful, central gathering place for family and friends. Even more, memorials can be personalized using any of the following design elements:
As a family and as a business, Milano Monuments understands the challenges of memorializing a loved one, especially while in the midst of grieving a loss.
To make this process easier, we created a headstone design guide for help as you create a memorial of distinction. To learn the importance of memorialization as a whole, continue reading.
1. Memorialization Creates a Central Place to Visit
Many families memorialize a lost loved one with an actual memorial or monument. Memorials honor your loved one, and serve as a central place for families and friends to gather or visit alone to memorialize your lost loved one.
For instance, if your loved one was buried in a cemetery, use the cemetery memorial as a location to gather. Or if your loved one was cremated and preserved in a memorial urn, choose a special place to keep them close.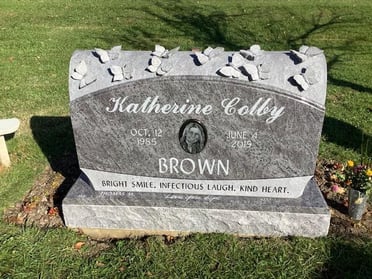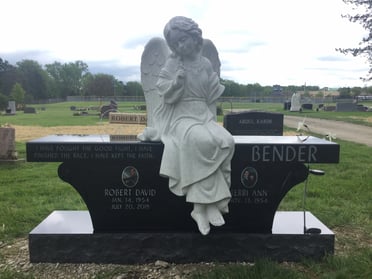 2. Memorialization Provides the Opportunity to Share Stories
Memorialization is most important for surviving family members. While a physical memorial shows the date of birth and the date of loss, the dash between those dates is what tells the true story of a life.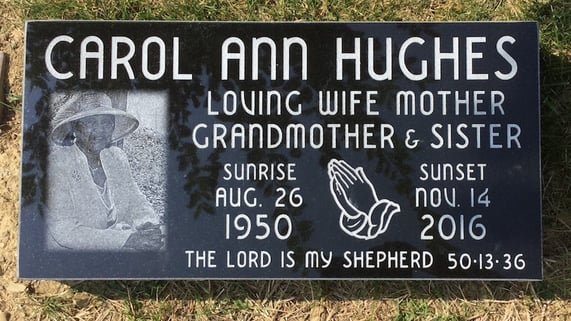 Prioritizing memorialization provides family and friends the perfect opportunity to exchange fond memories of their loved one. Engaging in conversations about their hobbies, interests, favorite scripture or saying, not only serve as a coping mechanism but can also be incorporated into the design of a meaningful memorial.
3. Memorialization Helps Focus on the Positive
The loss of a loved one oftentimes leads to feelings of negativity or strayed interest in everyday activities. However, memorialization can help you focus on the happiness you and your lost loved one once shared. Instead of concentrating on the loss, recenter your thoughts to focus on positivity by memorializing their uniqueness and the life experiences you shared together.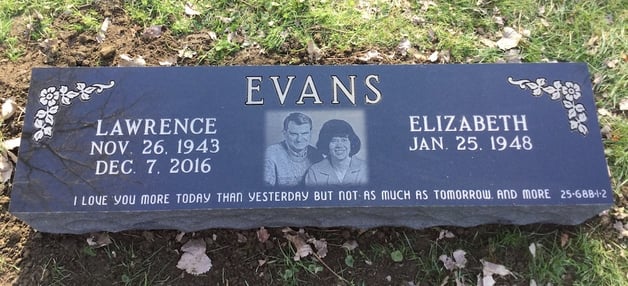 When creating an actual, tangible memorial, such as a cemetery marker, urn or monument, consider the meaning of your loved one's life. Perhaps there's a meaningful quote or positive statement that you could use as an inscription on the memorial.
4. Memorialization Brings Loved Ones Together
You can make the grieving process an easier experience by sharing your emotions with loved ones. While memorial planning may bring loved ones close together for a few days, it's important to continue honoring your loved one beyond these events.
While some memorialization practices focus on visiting a memorial, others give families unique opportunities to grieve and heal. Here are a few ways to celebrate your loved one and bring family and friends together.
Memorial release (e.g. dove, butterflies or bubbles).
Cook the loved one's favorite meal.
Plant a memorial tree or plant.
Visit their favorite location (restaurant, coffee shop, park).
Rather than thinking about how your loved one can no longer participate in these activities, consider how they'd want you to remember them. What did they enjoy that they'd hope you'd associate with them?
5. Memorialization Symbolizes Everlasting Love
Memorials are intended to serve as a lasting tribute to our lost loved ones. That is why granite, one of the most durable materials in the world, is most frequently used for headstones, grave markers and monuments in cemeteries today. Granite is symbolic in that it is everlasting, much like the love shared for your lost loved one.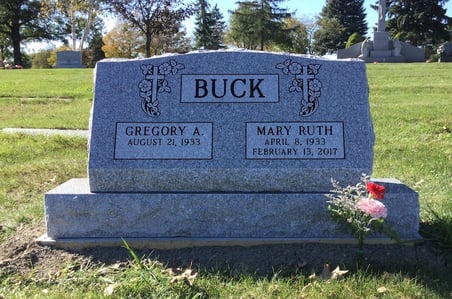 6. Memorialization Provides Comfort and Closure
Memorialization can provide comfort and closure to those who are grieving. By creating a physical symbol of a life that was lived, a cemetery marker can help family and friends feel supported and validated in their grief. Visiting a memorial can also provide a sense of closeness and connection to your loved one, helping you to feel less alone as you navigate their loss.
7. Memorialization Honors and Preserves a Memory
Memorials help to recognize the significance of a life that was lived, no matter how short or long. They provide an opportunity to acknowledge and honor the impact that your lost loved had on those around them and the world as a whole. By creating a permanent tribute to their life, family and friends can revisit memories, share stories and continue to celebrate their loved one's life.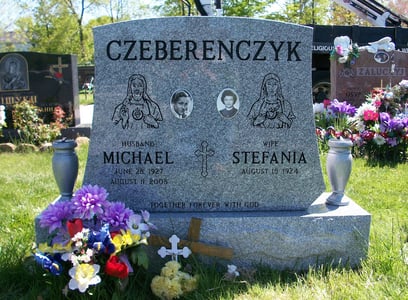 More Memorialization Inspiration and Grief Support Resources
For more information on memorialization, plus grief support resources, subscribe to The Turning Stone email newsletter. Once per month you will receive helpful blog posts, inspirational videos and other resources to help you honor your loved one for years to come.