A cemetery plot, or grave, is the physical space where a loved one is laid to rest—whether they were cremated or chose to have a traditional burial. However, that piece of property is only one cemetery cost of burial arrangements.

You may also be surprised to find out how cemetery costs differ from one another—even in the same city or county. That's one reason we highly encourage working through a third party, such as a memorial provider, to help you navigate these decisions.

Before meeting with a memorial provider and/or cemetery to select a final resting place, be aware of these hidden cemetery costs to avoid any surprises during the process.
1. Types of Cemetery Plots
Different plots have different associated cemetery costs, so it's important to ask for a full price listing from the cemetery you're considering.

For instance, a double-depth burial plot can be a more cost-effective way to bury two loved ones (such as couples or siblings) than two neighboring plots. The remains are placed on top of one another underground, as opposed to side by side—saving space within the cemetery.
Plots in a certain area of a cemetery may also be sold at a premium, due to the proximity to a road or lake, for example.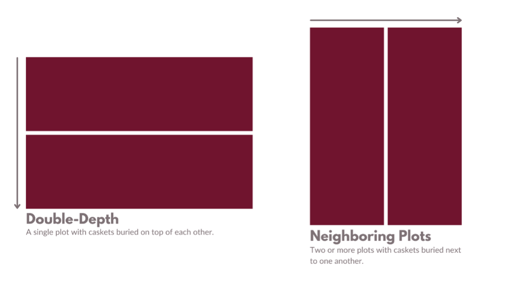 2. Burial Vaults Are Not Included
Most cemeteries require the purchase of a grave liner or burial vault because it protects the cemetery and the remains. A grave liner or burial vault covers the remains on at least five sides with concrete—but is not included in the initial purchase of a casket or urn. The added stability prevents ground collapse from foot traffic and heavy machinery from above, and can limit deterioration of the casket or urn.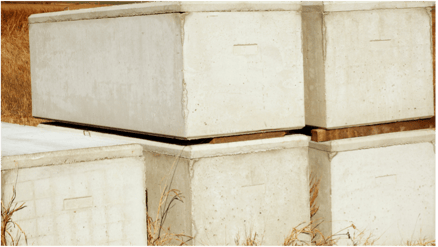 3. Opening and Closing the Grave
Many cemeteries charge a fee for excavating a grave before burial and filling it afterwards. This can range in cost from a few hundred dollars to around a couple thousand dollars, depending on a few factors:
The time of year.
Whether the cemetery is public or private.
Whether you live within the cemetery's county limits.
When this process is combined with the legal paperwork that accompanies a burial, it's often referred to as an interment fee.
4.Cemetery Up-Keep
Usually called "endowment care" or "perpetual care," this cemetery cost goes into a fund that is used to maintain the grounds and perform general upkeep on the cemetery now and in the future
5. Headstone Creation Upcharges
Some people believe you must purchase a headstone or memorial through a cemetery—that's not actually the case. Most cemeteries outsource this service, typically to non-local providers. To save money in headstone upcharges and receive other advantages, like personal customer service and access to quality materials, we recommend families work directly with a reputable memorial provider.

A local memorial provider, like Milano Monuments, will know the area's cemetery's rules, regulations and fees, and how to navigate them while still designing a meaningful memorial for your loved one. Having a large inventory of headstones in-house, and a team with the ability to add personalization to memorials also helps alleviate costs you'd otherwise pay through a cemetery.
Our Headstone Design Guide helps you learn about what's possible for a memorial—as well as what might not be allowed—so that you can design and purchase a memorial that is as unique and memorable as the person it's made to honor. Click here to see the guide.
6. Headstone Installation Cost
Regardless of where you purchase a headstone, there are usually cemetery fees to install the headstone when it's complete. This can include pouring the foundation, ensuring it is level and laying the memorial in its final resting position.
Download Our Guide to Learn More About Cemetery Costs
We've worked with dozens of cemeteries over the years and can help you make the best choice for your family, factoring in costs, upkeep and other considerations.

Download our Northeast Ohio Cemetery Memorial Guide to learn more about local cemetery regulations and fees before choosing a location that makes the most sense for you and your family.

Related Resources: