When it comes time to purchase and design a memorial for a loved one, many families assume that they have to complete the process through a cemetery. With the stress of planning the arrangements, it can be difficult to recognize that you have options when purchasing a memorial. And when grief-stricken or feeling pressured, shopping for a loved one's memorial or burial plot can be unbearable.

To help you through this process, we interviewed Milano Monuments' experts Michael Feinberg, lead designer and certified memorialist, and David Focht, memorial specialist, about the most common questions and misconceptions they hear when helping families design and purchase a memorial. Many of these questions come from families who thought they were required to work with a cemetery and then contacted Milano Monuments for assistance.
Q: What are the different types of cemetery fees and what do they mean?
One of the most common questions we hear from families relates to the fees included in any cost you are quoted. You may be given a "base" or "starting" price, but it's important to know the cemetery's add-on fees that could significantly increase your costs. Plot size, location and type of marker all influence the price.

Some basic questions to ask the cemetery include:

What is the fee for opening/closing of the grave?

Is there a fee to stake out the foundation?

What is the installation fee of the foundation?

How much does it cost to install the memorial and who does it?

Do you need a permit and is that included?

Is ongoing maintenance and care of the memorial included?

Is there a conversion fee if the gravesite changes from a flush-only area to a monument memorial area?
For more information about Cleveland-area cemetery fees and regulations, download our free Cemetery Memorial Guide.
Q: If I purchase my memorial from a monument company, will I have to pay an additional fee for raising, leveling or edging?
Families should not have to pay an additional charge for future raising, leveling or edging requests—regardless of where the memorial was originally purchased. If you are being charged this fee by your local cemetery, contact Milano Monuments and a member of our team will help advocate for you.

As a long standing member of Monument Builders of North America, we have access to significant advocacy resources that ensure families are being treated ethically and lawfully throughout the entire memorialization process.
Q: Are the foundations of the memorials level?
In colder climates, it's extremely important the burial plot's foundation is poured deep enough and backfilled properly. Otherwise, frost can get under the foundation and lift it up when it freezes, causing it to sink, tip or lean when it thaws. Foundations should be built below the frost line for this reason.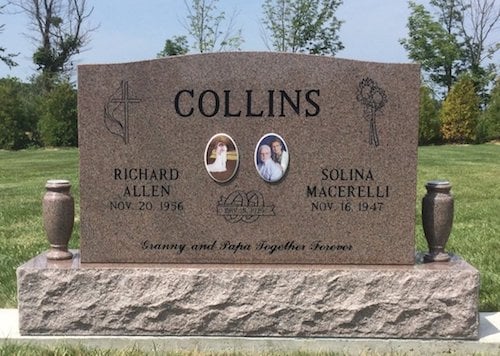 One of the best ways to ensure a cemetery is properly laying their foundations is to take a walk or drive around—if all the memorials look level, their foundations are most likely deep enough.
Q: How can I determine if a cemetery will properly care for my loved one's memorial?
Again, take a look around. Is the grass mowed? Are weeds under control? Is grass around the markers trimmed, so you can read the writing on them? If you're purchasing your stone or marker from the cemetery, is there a warranty?

When buying a burial plot, it's reasonable to expect that basic upkeep is included in the price. If you have special requests, like specific landscaping or flowers planted each spring, the cemetery may suggest you set up a fund to cover those expenses.

Q: The cemetery told me if I don't buy my memorial from them, they can't guarantee repairs. Is this true?
While you may choose to purchase your memorial through the cemetery, be assured that any reputable memorial provider that you purchase your memorial from, especially Milano Monuments, will stand behind their work with a written guarantee. If you experience any issues with your memorial design or construction, Milano Monuments will make sure it's corrected to meet your expectations.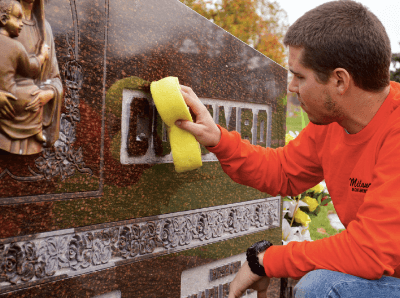 High-quality, well-built memorials are made to last for thousands of years and shouldn't require repairs. But, they can require general maintenance or cleaning. However, If damages occur as the result of a mower or digging equipment owned and operated by the cemetery, they are responsible for the repair.
Q: Does the cemetery design and produce the headstones themselves?
Monument companies, like Milano Monuments, are the manufacturers of memorials, not cemeteries. Cemeteries typically have to contract memorial manufacturers—oftentimes from non-local providers—to create their headstones.
Q: What is the difference between working with a cemetery and working with Milano Monuments?
Milano Monuments offers a wide range of memorial options, including granite grades, colors and customization choices, like hand engravings and etchings. At most cemeteries, your memorial and design options are much more limited.

Our memorial specialists also want what is best for you and your family. We encourage you to take your time deciding what you want, even if that means setting a temporary marker while you make a decision. Our job is to guide you, answer your questions, understand your likes and dislikes and create a beautiful monument that reflects your vision.
Q: Will Milano Monuments be around to take care of my loved one's memorial years into the future?
Milano Monuments is a multigenerational, family-owned business. We have been around for 50 years and plan to continue to serve Northeast Ohio with personalized service and superior craftsmanship for generations to come. Our long-lasting relationships with customers are built on personal service, superior products and our outstanding reputation.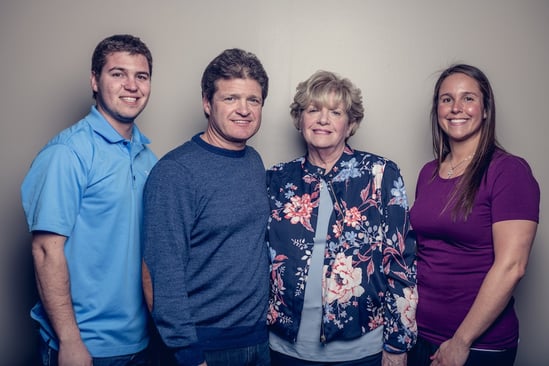 Still Have Questions?
Confused by the different fees, prices or options available at cemeteries compared to monument companies? Or maybe you have other questions this article didn't address? Contact one of our memorial specialists who will be happy to assist you.