Choosing cremation as a final disposition is one of many end-of-life decisions families must make. And with more planning, memorialization and personalization options than ever before, it's normal to feel overwhelmed.
After selecting cremation, families should then consider what will be done with the cremated remains. Most often, cremated remains are kept in an urn—either at home or in a cemetery—unless your loved one wanted to be scattered in a place of significance.
The urn you select for your loved one will serve as their true, final resting place—making for another significant and important decision in the end-of-life process.
With endless cremation urn choices, this guide will help you sort through the options, whether you're looking for something elegant and traditional, or unique and modern.
What Is the Final Resting Place?
In many cases, a loved one will give direction on their final wishes to loved ones or make arrangements with a funeral director. Other times, it is up to surviving family and friends to make these decisions in honor of the dearly departed.
Regardless, the final resting place of cremated remains is a meaningful factor to consider when selecting an urn. There are many options that impact the type of urn you might want:
Home display is one of the more traditional options for remains. Decorative urns of all designs are placed on mantles or other places of significance within the home.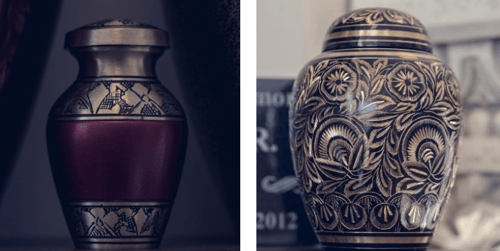 Scattering ashes is an option for those who want to be incorporated back into nature, or placed in a location of personal significance. In such cases, an urn is a more temporary vessel likely used only for storage or travel.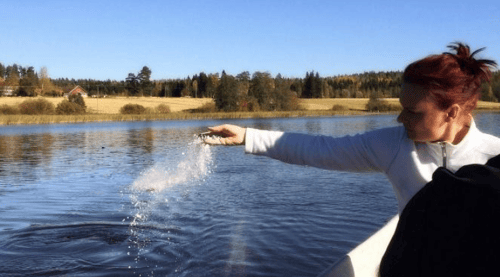 In-ground burial. It's a common misconception that cremated remains cannot be buried with a memorial. Cremated remains have nearly all of the same memorial options of a traditional burial. Burying cremated remains gives surviving family and friends a place to visit and honor their loved one for generations to come. When determining an urn for a burial, consider the cemetery requirements for material and size. All materials and designs are suitable for burying, but memorial providers can help you choose something that will be best protected.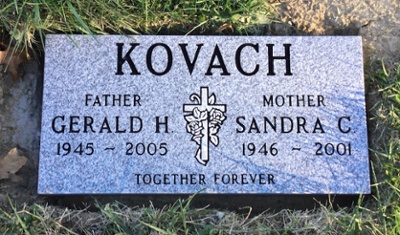 Above-ground memorial. Another option is to place the urn in an above-ground memorial, such as a family or community columbarium. Talk with Milano Monuments or another third party that can help you find the cemetery that best fits your interests and needs. We have also crafted dozens of beautiful, custom-built mausoleums where a family can be placed together.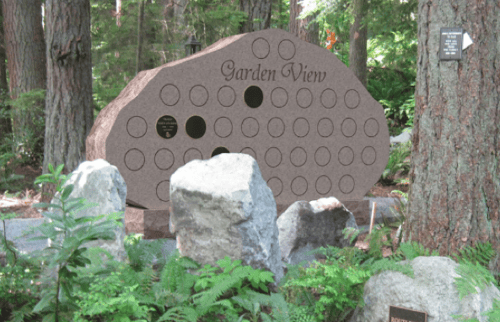 Sharing remains among family members. At times, more than one member of the family will want to keep some of the remains as a personal memorial. In these situations, there are a variety of options for urns of different sizes and designs to fit the place where it will be displayed or reflect the specific memories a family member might have. Cremation jewelry is also a great option, and Milano Monuments has a great selection of necklaces and other items for you to choose from.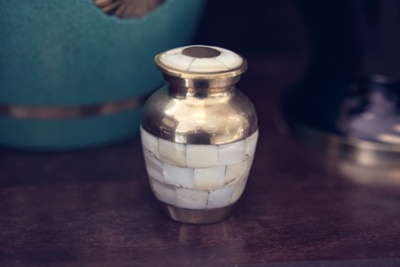 Questions to Ask to Help Choose an Urn
The final resting place, explained above, is a key factor when choosing an urn, as there may be certain specifications required for different situations and locations.
After consulting with your funeral home, memorial provider or cemetery about any logistics, consider these questions to help your decision.

Where Is the Urn Being Placed, and Who Is it for?
The necessary size of the urn depends on many factors:
Is it for a single person, or will it be a companion urn for two people?
Is it for a child or infant?
Will it be displayed prominently, or tucked away as a personal keepsake?
Does it need to be a certain size/shape to fit in a memorial or burial site?
What Material Is Right for the Urn?
To determine what material is best for the urn, first consider the final resting place, then personal taste.
Urns for home display can be made of nearly any material—wood, metal, stone or something entirely unique—it really depends on what the family will want on display, or what the person being memorialized would have wanted.
If the urn is being used simply to transport the cremated remains for scattering, it must be suitable for that purpose.
For an urn that will be buried or placed in an above-ground structure, the cemetery may require or recommend a certain material to keep it protected. Those rules and regulations for urns are the same as they are for a traditional burial.
Alternatively, families can choose to have the urn recessed in the memorial. To do this, we core hole that's large enough for the urn, place the urn in it and seal it.
What Personalization and Design Options Do You Prefer?
Urn personalization and designs are only limited to what you can imagine. The colors, shapes and patterns vary as widely as any other decorative product and can fit any taste.
Urns are often personalized with an engraved message, such as a quote, phrase or Bible verse. A special design, including a cross, military symbol or other emblem may also be engraved into the urn. Some may also choose to have a photo of the deceased etched into or placed onto the urn.
What's Your Budget?
As you might expect, urn costs vary depending on all the above factors. An urn that is used just for storage or travel can cost much less than a personalized, decorative one meant for a home or public display.
Similarly, a wooden urn may be more affordable than one of granite, but not offer the same durability.
The important thing to know is that there is an urn option to fit any budget. Everyone deserves to have a memorial that uniquely honors and celebrates their life.
Talk to a Memorialization Specialist
Milano Monuments has a wide selection of urns and other cremation memorials for you to choose from. Visit our memorial urns photo gallery, stop by our showroom and speak with one of our friendly associates or contact us online to learn more.
Related Resources: