When faced with selecting a memorial quote for your loved one's headstone, it's important to remember that it's a decision of permanence, meant to encapsulate a lifetime of love and cherished memories.
It can feel almost impossible to capture a loved one's full life of experiences in one single epitaph. However, after years of expertise in inscribing headstones, gravestones and mausoleums, we have thoughtfully curated an array of Bible verses for headstones.
These Bible verses can serve as a source of inspiration as you seek the most fitting tribute for your loved one's final resting place.
>>> Related Resources: Prayers for Loved Ones Coping With Grief and Encouraging Bible Verses About Grief
Bible Verses

for Headstone

s

:

Comfort and Peace
Peace I leave with you, my peace I give unto you. (John 14:27)

Her ways are ways of pleasantness, and all her paths are peace. (Proverbs 3: 17)

Blessed are they that mourn: for they shall be comforted. (Matthew 5:4)

Come to me, all you that labor and are heavy laden, and I will give you rest. (Matthew 11:28)

Amen I say to you. Today you will be with me in paradise. (Luke 23:43)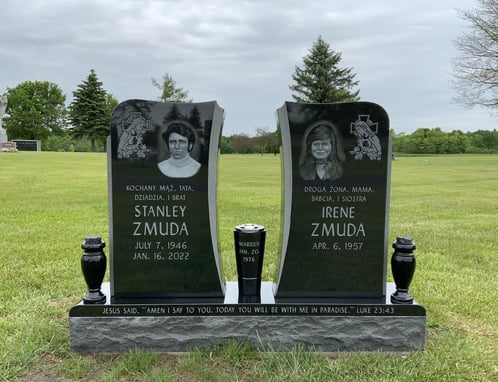 He heals the broken in heart and binds up their wounds. (Psalm 147:3)
I thank my God upon every remembrance of you. (Philippians 1:3)
In the multitude of my thoughts within me your comforts delight my soul. (Psalm 94:19)
Now may the Lord of peace himself give you peace at all times and in every way. (2 Thessalonians 3:16)
Show me a token for good; that they which hate me may see it, and be ashamed: because you, Lord, have helped me, and comforted me. (Psalm 86:17)
Whosoever believeth in Him should not perish but have eternal life. (John 3:15)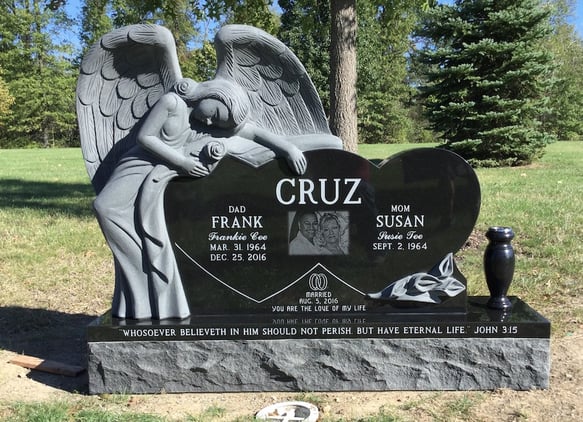 Who comforts us in all our tribulation, that we may be able to comfort them which are in any trouble, by the comfort with which we ourselves are comforted of God. (2 Corinthians 1:4)
Yes, though I walk through the valley of the shadow of death, I will fear no evil: for you are with me; your rod and your staff they comfort me. (Psalm 23:4)
Bible Verses for Headstones

:

Hope and Faith
Be faithful unto death and I will give you the crown of life. (Ephesians 2:10)

You will know the truth and the truth will set you free. (John 8:32)

Blessed are the pure in heart, for they shall see God. (Matthew 5:8)

Make a joyful noise unto the Lord, serve the Lord with gladness. (Psalms 100:1-5)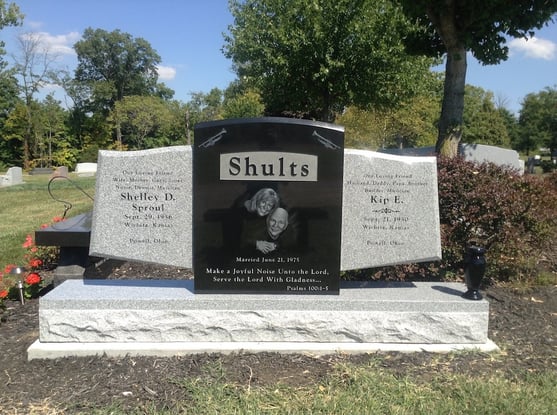 Blessed is the man who trusts in the Lord, and whose hope is the Lord. (Jeremiah 17:7)

Eye has not seen, nor ear heard, nor have entered into the heart of the man the things which God has prepared for those who love Him. (1 Corinthians 2:9

He who dwells in the shelter of the most high will abide in the shadow of the almighty. (Psalm 91:1)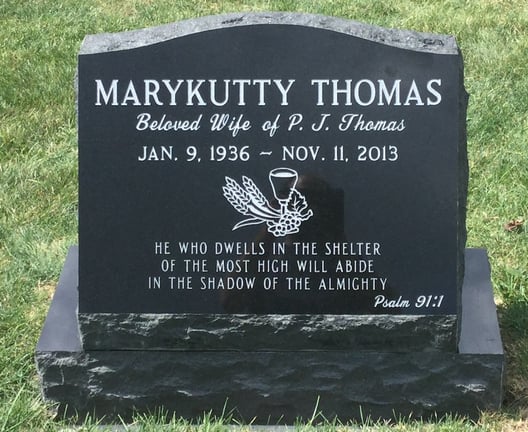 I sought the Lord and he answered me and delivered me from all my fears. (Psalm 34:4)

Not my will, but thy will be done. (Luke 22:42)

Surely God is my salvation; I will trust and not be afraid. The Lord is my strength and my song; he has become my salvation. (Isaiah 12:2)

The eyes of your understanding being enlightened; that you may know what is the hope of His calling, what are the riches of the glory of His inheritance in the saints. (Ephesians 1:18)

The Lord is my Shepherd, I shall not want. (Psalm 23:1)

Well done good and faithful servant. (Matthew 25:21)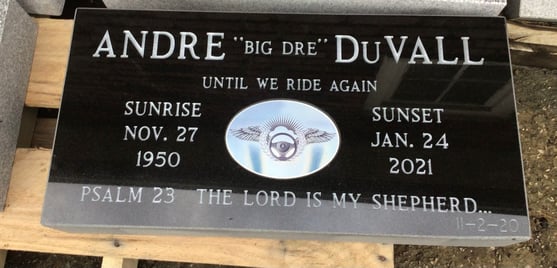 Bible Verses for Headstones: Strength and Courage
In all things showing yourself to be a pattern of good works; in doctrine showing integrity, reverence, incorruptibility. (Titus 2:7)
I have fought the good fight, I have finished the race, I have kept the faith. (2 Timothy 4:7)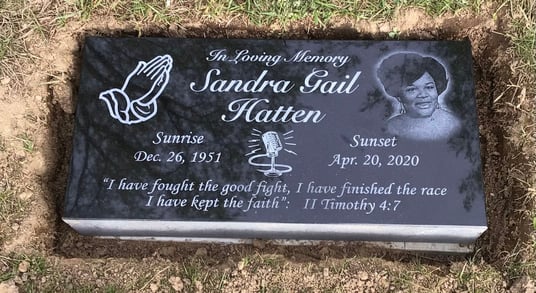 No one lights a lamp and hides it, instead he puts it on a stand so that those who come may see the light. (Luke 11:33)
To live is Christ, and to die is to gain. (Philippians 1:21)
Be on your guard; stand firm in the faith; be courageous; be strong. (Corinthians 16:13)
Be strong and courageous; do not be frightened or dismayed, for the Lord your God is with you wherever you go. (Joshua 1:9)
Great love hath no man than this, that a man lay down his life for his friends. (John 15:13)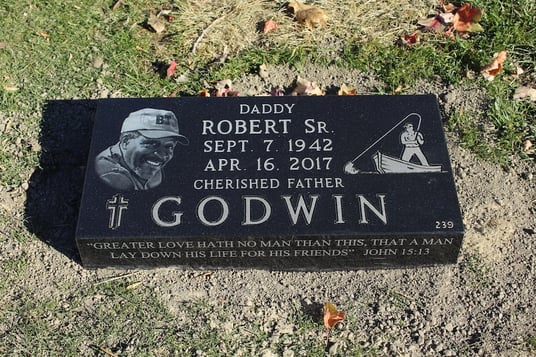 Do not grieve, for the joy of the Lord is your strength. (Nehemiah 8:10)
He gives power to the weak and strength to the powerless. (Isaiah 40:29)
Find More

Bible Verses for Headstones In Our Free

Guide
At Milano Monuments, we understand how challenging it can be to find the perfect inscription for a cemetery marker, especially when it comes to Bible verses.
To help you through this meaningful process, we have compiled a comprehensive memorial quotes guide that includes a thoughtful collection of Bible verses and other touching quotes. Download your own free copy here.