When a loved one passes, visiting a gravesite or keeping an urn on the mantle might not be enough for some families. Instead, they want to also keep a small piece of that loved one with them to preserve their memory.
Cremation jewelry—also called memorial or remembrance jewelry—contains, or is made from, the cremated remains of a loved one.
The practice of wearing memorial jewelry goes back as far as the 1600s, when Queen Victoria wore her husband's memorial ring until she passed. This tradition continues in many meaningful ways, with nearly a limitless number of cremation jewelry types and personalization options to help us honor and celebrate a lost loved one however we'd like.
How Does Cremation Jewelry Work?
Cremation jewelry is unlike other forms of memorial jewelry. It not only acts as a reminder of a loved one, but contains a small portion of them in some way. A piece may include a small amount of cremated remains in the jewelry, while others add locks of hair, a small bit of paper from a meaningful note or a piece of fabric from a cherished garment.
The physical memory your cremation jewelry contains is one way to memorialize a loved one in your own, special way.
The next aspect of cremation jewelry is how the material is incorporated into the jewelry. There are three options:
Cremation jewelry functions as a small urn that you carry with you. Remains are placed into a small compartment and sealed within the piece.
Cremated remains are incorporated into the decoration. In some cases, the remains are combined with a glass or resin to create a gemstone-like accent piece.
Cremated remains are turned into beautiful pieces. In some cases, ashes are converted into actual diamonds, rubies or other gemstones that are fastened onto wedding rings, necklaces or other pieces of traditional jewelry.
Depending on your personal style, budget and other preferences, you can find the memorial jewelry option that's right for you.
Types of Cremation Jewelry Available
The variety of cremation jewelry available in the market is nearly as wide as that of any other selection of jewelry products. They can be made in an assortment of styles and from a variety of materials—from something as simple as wood or brass or as rare as a precious metal—and decorated with natural gemstones or gemstones made from remains.
Locket or Pendant Necklaces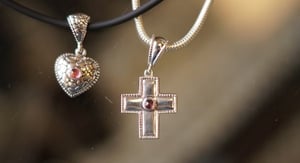 A locket is a classic way to keep the memory of a loved close to your heart.
Naturally, a lockets or pendants are fantastic mediums for cremation jewelry. Pendants of every shape and size can be employed as a small urn to hold the remains of a loved one.
Bracelets with Beads or Charms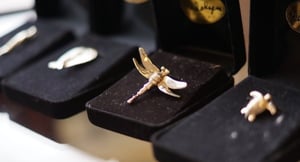 Charm bracelets are another great way to cherish the memories of special moments and people from your life.
When used for cremation jewelry, it's no different.
A number of charms are available to either hold remains directly within or incorporate decorations made with a small amount of remains.
Keychains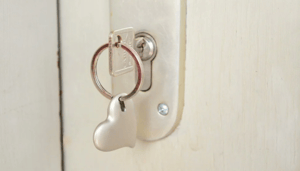 Similar to the way pendants and charm bracelets are made for cremation jewelry, keychains are a great way to keep your loved one's memory with you wherever the day takes you.
Consider any shape you'd like to hold the remains, and even engrave it to say the name, date or special saying related to your loved one.
Earrings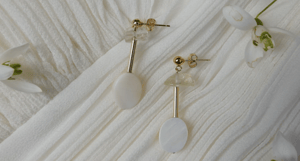 Adorn your cremation earrings with glass, resin or gemstone decorations created from remains.
Others contain a small, visible compartment that show the ash and bits of the gemstone mixed in.
Rings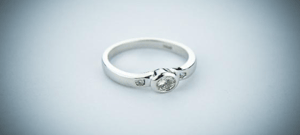 You can personalize a cremation ring in many of the same ways as cremation earrings.
Glass or resin decorations, as well as gemstones, can be created from the remains, then either held in a small compartment or in place of the diamond.
Individuals may choose to take a family heirloom, engagement ring or wedding ring and replace the diamond with something made from their loved one's remains.
Cremation Jewelry for Every Situation
In addition to the breadth of personalization options, one of the best parts of cremation jewelry is its accessibility. There is an available option for everyone, regardless of their budget concerns.
Standard brass jewelry can start as low as $50, while custom diamond jewelry can get up into the thousands. A simple wooden pendant could cost far less, depending on its design.
We're Here to Help You Honor and Remember Your Loved Ones
We're committed to helping families and individuals through one the most difficult moments of their lives—losing a loved one. We encourage you to visit the Milano Gift Shop or call us at (216) 362-1199 to talk with an expert about the options that interest you.
If you have any questions, we are happy to accommodate your personal situation.
Related Resources: