People choose cremation as their means for final disposition for a variety of reasons. Some like the option because it's friendlier to the environment, while others may choose it because of budget or personal preference.
When opting for cremation, it's important to know all the memorialization choices available to you.
It's a myth that cremation limits your possibilities for remembrance. Nearly any memorial option that's available for traditional burial can be considered for cremated remains. Continue reading to better prepare yourself and your family for planning a cremation.
Benefits of Preplanning Your Cremation Memorial
The main benefit of preplanning is the ability to spell out your wishes. Rather than making your family guess if you'd like your remains placed in a cremation urn on the mantle, scattered in the mountains or interred in a burial plot, they will have documentation of your preferences—eliminating any conflicts among loved ones who may have differing visions of how to memorialize you. This is often a comfort to grieving family members because it relieves the burden of second-guessing whether they are accurately fulfilling your final wishes.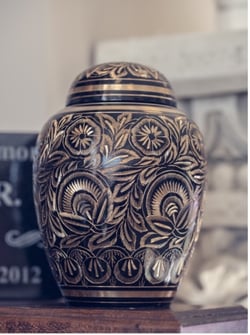 Another option associated with preplanning is the ability to pre-pay. The advantage: You're guaranteed today's prices, regardless of how many years you live—taking the future financial burden off family members. Most memorial providers, including Milano Monuments, offer installment plans, meaning you make payments over time rather than in one lump sum. Just make sure there are contingencies in place if the company goes out of business or you move away from the area.Most reliable companies have a trust set up to take care of customers that pre-paid.
Selecting Your Final Resting Place
There are a variety of options when it comes to preplanning a final resting place after cremation. If you prefer to have your remains scattered, your final resting place could be a meaningful vacation destination, a body of water or a garden. Before scattering remains, be sure you and your family are aware of the rules and regulations related to disposing of cremated remains.
If your family wants to feel closer to you, the best resting place may be at home. When preplanning, consider a decorative urn, cremation jewelry that your family could wear or even a memorial bench to be placed in your home garden.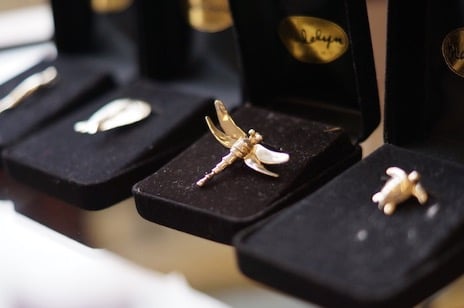 Many cemeteries also allow cremated remains to be laid to rest in a traditional burial plot, columbarium or mausoleum. While not as close to home, choosing a cemetery as your final resting place allows your family and friends to honor you in a central location. Before choosing a cemetery, however, be sure to know the regulations and fees at your local cemetery.
Selecting a Cremation Urn
Your final resting place will be the determining factor when choosing an appropriate cremation urn. Display urns can be made of wood, metal, stone or something entirely unique. If the urn is being used to transport the cremated remains for scattering, it must be suitable for that purpose.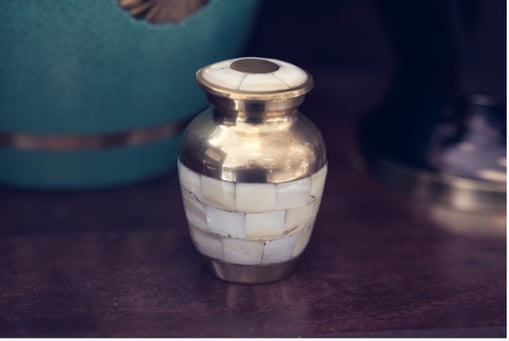 Urns that will be buried or placed in an above-ground structure (like a mausoleum or columbarium) need to be made of a certain material to keep them protected. The rules and regulations for urns are the same as they are for a traditional burial. Many cemeteries require an urn vault for buried cremated remains. Urn vaults help support the ground and soil, as well as your loved one's remains, to ensure the plot doesn't collapse.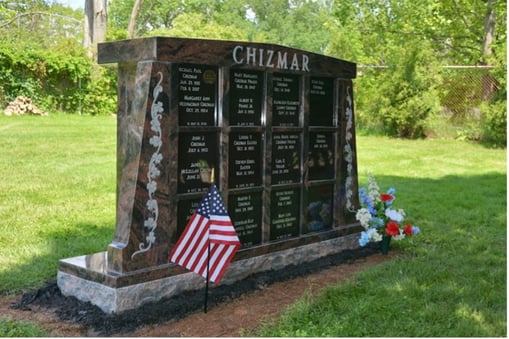 For larger monuments or memorial benches, urns can be recessed into the granite and sealed. These can be placed in a cemetery or in other places, such as a park.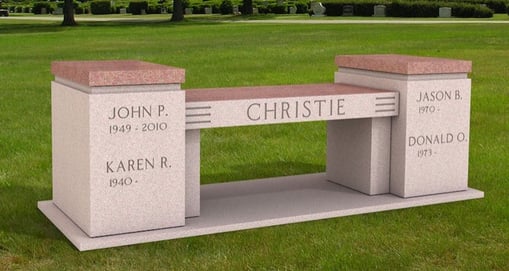 Buying Tip: Memorial providers generally have a much wider selection of urns and headstones compared to funeral homes. You'll also notice a much greater range of price points to fit your budget.
Personalization Options for Cremation Memorials
Like traditional burial markers, families and individuals that choose a cremation memorial have a variety of personalization options available to choose from. For example, urns can be engraved to include your or your loved one's name, or a favorite quote.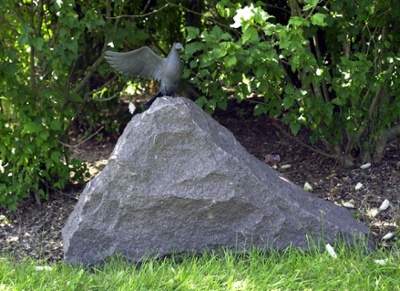 Memorial benches and granite boulders with recessed urns can also be etched and engraved to include your name, a meaningful symbol or quote. Bronze plaques or lettering can be added to your cremation memorial, as well as photos.
Need Help with Cremation Memorial Planning?
Whether you're preplanning your own cremation memorial or are in the midst of planning a memorial for a loved one, the Milano Monuments team is here to help. Download The Comprehensive Guide to Cremation Memorialization to learn more about the extensive cremation memorialization options available to you and your family.