When someone chooses cremation, a common concern for families is how to remember and memorialize them. Ordinarily associated with traditional burials, memorialization is also an option for cremated remains that preserves, honors and celebrates a life.
Unlike displaying an urn at home or scattering ashes outside, a cremation memorial creates a central location for surviving family and future generations to visit together. There are many cremation memorialization options available for personally and thoughtfully honoring a loved one.
Below, we discuss six of the most common cremation memorial options.
1. Monument or Headstone
This familiar memorialization option is not reserved solely for traditional burials. Most cemeteries permit cremated remains to be buried with any of the headstones you're accustomed to seeing in a cemetery.

There are dozens of memorial design decisions, and we created the Headstone Design Guide and Memorial Cost Guide to overview what's possible. Both guides apply to cemetery memorials of all types, whether the deceased is buried in a casket or in a cremation urn.
Personalization options include:
If this option interests you, refer to the guides for extensive information on these personalization options and costs.
2. Columbarium
A columbarium is a public or private building that houses cremated remains. Columbaria are composed of small niches, which each house a single urn.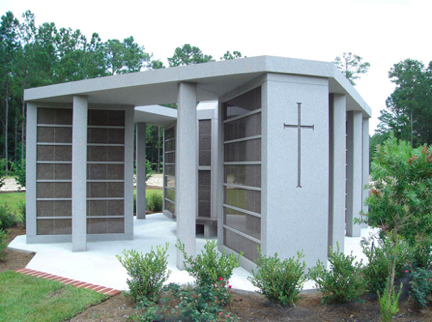 Each columbarium may be dedicated to a family, culture or religion, or have niches available to the public for purchase.
A personalized plaque is placed outside of each niche, identifying whose remains are kept there.
3. Personalized Memorial Rock, Stone or Boulder
Personalized stones and rocks are one of the oldest forms of memorialization. Nature has formed these memorials over thousands and thousands of years—ours aren't manufactured.
To hold the cremated remains, we simply cut a hole in the stone, place the urn inside and seal the hole.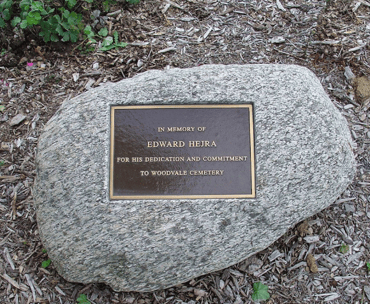 To personalize the stone with the person's name and other information, there are two options:
The stone is cut flat to allow engraved lettering or artwork (the first image above).
A plaque, often made of bronze, is placed and personalized with lettering, designs and portraits (the second image above).
Many people put the rock or boulder in a garden and dedicate it to the deceased, creating a unique and meaningful place for surviving family to visit.
4. Memorial Bench
Memorial benches with recessed urns offer another option for memorializing your loved one's cremated remains.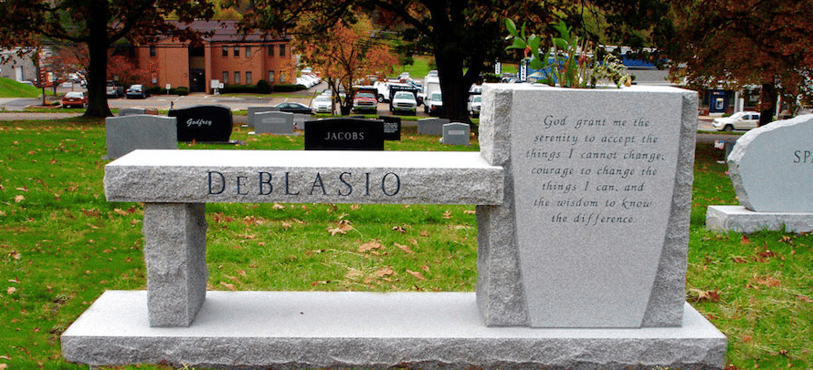 Like recessed boulders, a memorial bench can be placed in a cemetery, on your property in a garden, in a park or at another meaningful location. You might consider placing the bench on a lot where other family members are buried. Just make sure to contact us about different cemetery rules and regulations beforehand.
Memorial benches are made of granite and come in a variety of colors, sizes and finishes. You can choose to have them personalized with standard lettering and dates, as well as with unique artwork.
Additionally, you can also add a beautifully etched plaque with photographs or a portrait of your loved one.
When someone chooses to have their remains scattered or kept in an urn in a home, a plaque is another option for creating a meaningful memorial.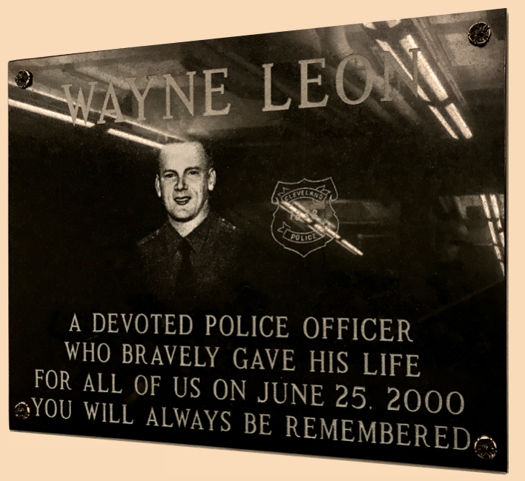 Memorial plaques are often personalized bronze or granite plaques that have lettering, inscriptions, dates and even one-of-a-kind designs. The plaque is then placed on a natural stone, memorial bench or tree, or is set on its own in a garden or other meaningful location.
6. Memorial Jewelry
Loss is never easy. Memorial jewelry is a way to keep a loved one close to you wherever you go.
Memorial jewelry is designed to hold a loved one's cremated remains. They could also hold something else significant to the person, such as a thread from their favorite shirt or scarf.
Memorial jewelry exists in many different types, such as:
Necklaces
Charms
Bracelets
Earrings
Pendants
Rings
Memorial jewelry also allows for personalization. Designers can make custom pieces that include engraved dates, initials, designs and inscriptions. The possibilities are endless when it comes to personalized memorial jewelry.
Honor Your Loved One with a Personalized Cremation Memorial
There are many ways to memorialize a loved one's cremated remains. Visit our cremation memorials photo gallery or contact us today to learn about our different offerings.
Related Resources: