Whether you are preplanning your own final arrangements or are responsible for organizing a loved ones, you have probably discovered there is more that goes into planning end-of-life services than you expected.
As with many choices concerning a loved one's final arrangements, deciding between burial and cremation is a very personal decision. Aside from weighing cultural and religious factors, there are other considerations to factor in, such as budget and the preferred final resting place.
Whichever route you take, it's important to remember that there is no right or wrong answer when it comes to planning end of life services. But to help make an informed decision, we outline three factors to consider when choosing between cremation and burial options.
1. Affordability
While many people believe that cremation is cheaper than burial, the truth is, the costs are comparable when configuring the overall cost of the products and services selected.
The National Funeral Directors Association (NFDA) suggests the average cost of a funeral with burial and viewing in 2017 was $7,360, compared to $6,260 for a funeral with viewing and cremation.
The costliest factor that comes with a burial service is purchasing a casket. However, if you elect to have a funeral service prior to the cremation, surviving family members have the option to rent a casket, which reduces the overall cost of the service.
While cremation services certainly have more affordable options, like direct cremation without a funeral or viewing, it's important to keep in mind that it all comes down to what you and your family would like to do to honor and remember your loved one while staying within your budget.
2. Funeral or Memorial Service Options
A common myth about cremation is that it limits the options of funeral and memorial services. Cremation and traditional burials offer similar opportunities for end-of-life services. And in general, as the NFDA states, many consumers are unaware of the full spectrum of choices available for those who choose cremation.
Common burial and cremation services include:
Funeral service. A funeral is a formal service where loved ones have the opportunity to say goodbye to someone who has passed away. This precedes a burial or cremation because the body must be present during the service.
Memorial service. A memorial service also gives surviving loved ones the chance to commemorate the life that is lost. The difference is that a body is not present during a memorial service and generally takes place after the burial or cremation.
Gathering. A gathering takes place after a funeral or memorial service and allows family and friends to come together to celebrate the life of a loved one. They are often more casual and might happen at a place of significance to the deceased, like their home or a favorite restaurant or park.
Whether you choose cremation or burial, each of the above options is available to celebrate the life of your loved one. The only difference is the planning and timeline you want to follow—such as when you want the burial or cremation to occur or when family is available.
To prepare for many of these difficult decisions, read this post to see how preplanning a memorial can make the process much easier, both emotionally and financially.
3. Methods of Memorialization and Remembrance
Memorialization is an integral part of the grieving process because it preserves the memory of a loved one who has passed. While experiencing loss can cause intense periods of sadness, anger and grief, designing and placing a memorial has the power to bring friends and family members together to celebrate life.
Both burial and cremation offer several options to appropriately honor and celebrate the life of a lost loved one.
Traditional Burial Options
There are endless memorialization options to choose from. With burial, cemetery memorials come in all shapes, colors and sizes, and can be personalized to best represent your loved one. Cemetery memorial types include: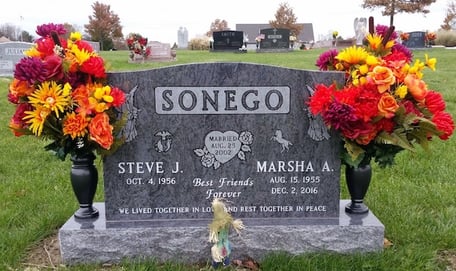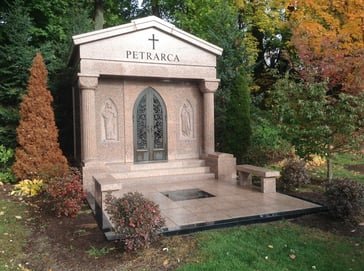 An upright cemetery monument (left). A cemetery family mausoleum (right).
Cremation Memorial Options
There's a common myth that cremation limits memorialization options, but that's simply not true.
The first factor to consider is a final resting place for the cremated remains. Creating a central place to visit is beneficial to the grieving process and can bring family and friends together for years to come.
While many choose to place ashes in an urn in the house, you can actually choose between a variety of options to memorialize a cremated loved one. This includes, but is not limited to:
Scattering ashes in a special place, like in a garden, at a park or at sea.
Transforming ashes into a unique memorial such as vinyl records, tattoos or diamonds.
Memorializing them in a cemetery close to home.
Placing remains in a memorial, memory bench or statue.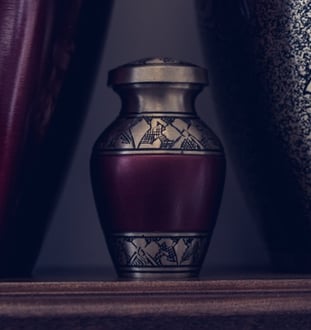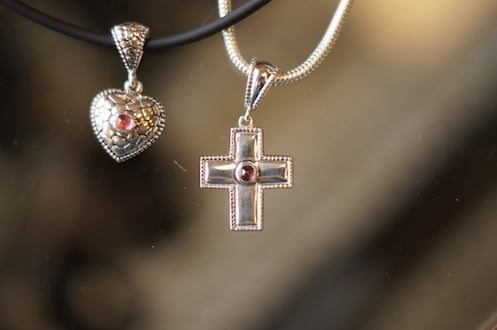 A traditional urn (left). Memorial jewelry to honor the cremated loved one (right).
Whether you choose to memorialize your loved one in or out of a cemetery, memorials and monuments can still be used for remembrance. At Milano Monuments, we offer a number of memorial options for cremation, like granite rocks and boulders, benches, recessed urns and upright memorials.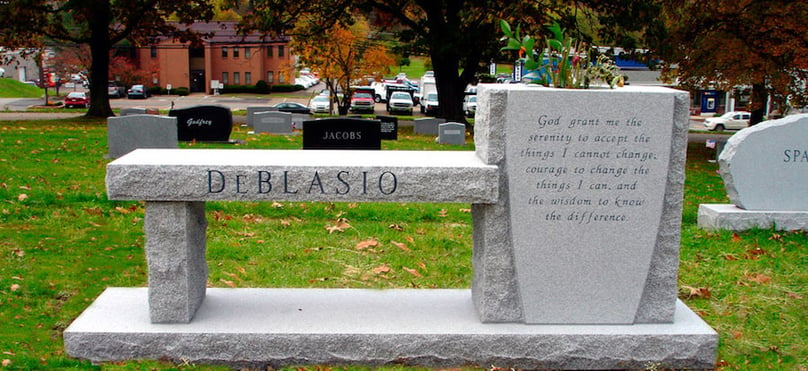 A cemetery bench memorial with a recessed urn.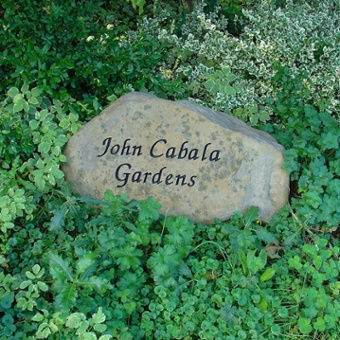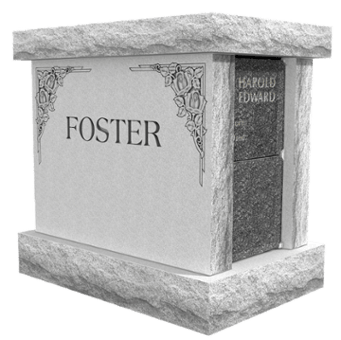 An engraved, natural boulder with a recessed urn (left). A family columbarium for urns (right).
Consult a Professional to Help You Through the Process
Whether you or your family chooses cremation or burial memorialization options, we encourage you to consult a memorialization specialist to walk you through the many decisions you may make during this difficult time.
At Milano Monuments, our experienced staff offers knowledgeable and compassionate assistance every step of the way. If you are interested in learning more about our services, call us at 216-362-1199 or set up an appointment online, today.