Paper lantern and balloon releases are extremely common events that are often used to mark a special occasion or memorialize a loved one. Unfortunately, they have serious consequences on the surrounding environment.

What goes up will eventually come down, polluting our land and seas with a litter of latex, paper, wire and bamboo rings. These materials are devastating to the fish and wildlife that either consume them or become tangled or entrapped in them. Farmers have lost cattle when the metal wires from lanterns float into their field and get chopped up with crops and grass for feed. There are numerous instances where paper lanterns have been cited as the cause of structure fires and wildfires all over the world.

For this reason, their release is banned in many states and countries. The good news is there are other sustainable, eco-friendly alternatives you can use to honor your loved one.
Ceremonial Bonfires
The word bonfire is derived from the word bonefire, which literally means "a fire of bones." While there are no actual bones being burned during a ceremonial bonfire, people often write and release messages into the rising flames evoking a feeling emblematic of releasing a loved one into the heavens. To be 100% eco-friendly, avoid burning materials that emit harmful toxins and consider choosing a biodegradable ink to write your message.
Bubbles
Bubbles stir up the same feeling and symbolism as a balloon or lantern release when done in a crowd. You can watch the foamy circles float skyward in this ceremonial send off. Here's a DIY "unpoppable" bubble recipe to help your bubbles last longer. You can use large and small wands to create different size bubbles. In keeping with the eco-friendly theme, use an environmentally safe dishwashing soap.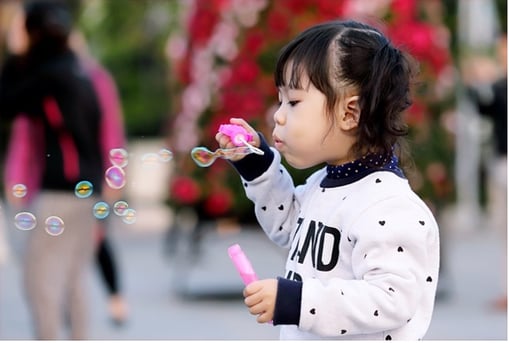 Luminaria
Create your own luminaria (small, paper lanterns) out of brown paper lunch-size bags. For an extra touch, you can add a cut-out design. For everyone's safety, use battery operated candles instead of a live flame.
Painted or Engraved Stones or Rocks
Painting rocks or stones can be a fun group activity that allows individuals to create their own unique visual representation of loved ones. Rocks can be placed in each person's garden, yard or arranged in a pile someplace meaningful to your loved one—just remember to get permission first. If painting isn't your favorite activity, rocks engraved with sayings (for example, "until we meet again") can be purchased and handed out to guests and dispersed in the same ways mentioned above. For other small personalized gifts and mementos, visit the Milano Inspirations gift shop.
Planting a Tree or Flowers (Seed Paper)
Bringing more life to the planet is a great way to honor and remember a loved one. A tree is a long-lasting memorial that can serve as a place of reflection for people to visit, shelter for wildlife and clean air for all. If the tree is in a public space, a memorial plaque can often be placed. Alongside or in place of a tree, loved ones can plant seed paper (a special kind of paper embedded with the seeds of wildflowers, herbs or vegetables) with handwritten messages that will bloom when planted.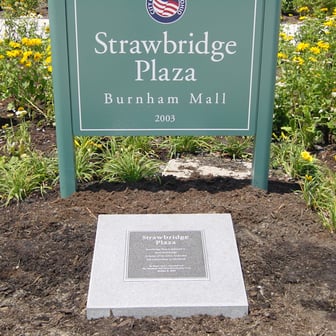 Garden Spinners or Pinwheels
As the wind blows, these colorful, eye-catching spinners come back to life again and again reminding us of the constancy of the human spirit. They are available for purchase or can be handmade with a written message for a special touch.
Flower Wreaths
Releasing flowers or flower wreaths onto a body of water evokes the feeling of letting go. This ceremonial ritual can be done in conjunction with the scattering of remains either from a boat or shore. You can affix a note to the flowers on rice paper that is designed to dissolve in water. Try to select flowers that are native to your environment and use ones with a broad, flat base for better flotation.
Fly a Kite
If you are looking to create a sky full of color without the drawbacks of balloons and lanterns, flying kites is a safe alternative. The only downside you'll need to worry about is whether you have enough wind.
Learn More About Memorialization
Interested in learning about more ways to honor a loved one? Subscribe to the Milano Monuments blog to receive helpful resources like this article delivered directly to your inbox.