Granite is the ideal stone for any type of grave marker or cemetery monument since it can last thousands of years with essentially no deterioration—if it is a high quality granite!

At Milano Monuments, we use only the finest domestic and international granite for your headstone and cemetery monument. The quarries we use are rigorously selected for the durability as well as the rich color of their stone. Granite is formed from volcanic magma and is some of the oldest stone on earth. Its crystal structure produces its unique luster and strength. As the second hardest substance next to a diamond, granite is the perfect material to preserve a memory.
Visit our Granite Showcase located at our Brookpark Road facility in Cleveland to see the area's largest collection of granite for headstones and cemetery memorials.
Our most popular granite options: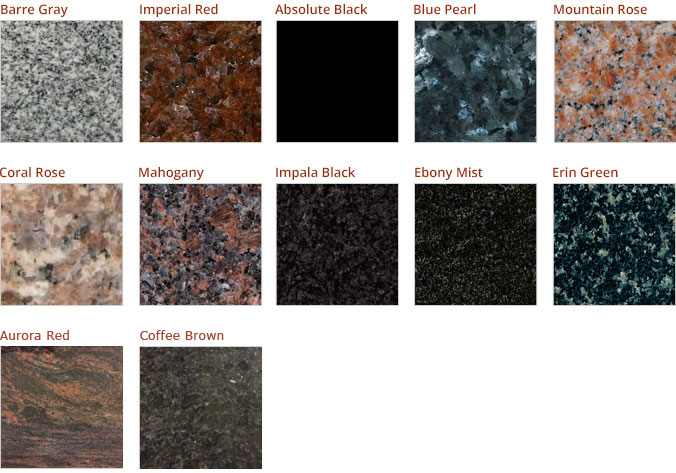 Granite is a product of nature and will vary in shade. Visit our facility to view our extensive inventory and hand-pick your gravestone or headstone.