How to Memorialize a Loved One Following Cremation
As with many choices concerning final arrangements, deciding between burial and cremation is a very personal decision.
And while traditional burials historically outnumbered cremations as a final disposition method in the U.S., that's no longer the case. In fact, the National Funeral Directors Association (NFDA) reported an increase in cremations over the last four consecutive years.
This trend is expected to continue. The U.S. cremation rate is projected to increase to 78% by 2040, with burial expected to drop to 15% (it's 37.5% today).
With this growing trend, families often ask us the same question: What options are available for honoring and celebrating a lost one who is cremated?
For those that choose cremation, many aren't aware of the full spectrum of memorialization choices available. They might think that cremation limits your options for remembrance. However, nearly any memorial option that's available for traditional burial, as well as many more, can be considered for cremated remains.
That's why we created this guide. So you and your family understand the extensive memorialization options available when it comes to cremation.
Losing a loved one is never easy, so we hope this guide helps to make the memorialization process as simple and meaningful as possible.

Why Memorialization Is Important
Memorialization is the process of honoring and remembering a loved one by preserving their memory. It can take many different forms, and is usually decided by surviving family members (if final wishes aren't specified beforehand).
According to Talk of a Lifetime:
"Memorialization is a wonderful way to cherish the fond memories of those departed, while also allowing the living to grieve. In fact, social sciences believe that memorialization is a crucial part of the grieving process."
When you think about memorialization, you likely think first of memorials at a cemetery. Known by several names—headstones, monuments, grave markers, and tombstones—cemetery memorials can be used for both traditional burials and cremated remains.
A physical memorial is one of many important aspects of memorialization. Other memorialization types include the final resting place of the body or cremated remains, the funeral, family traditions done in the deceased's honor and much more.
Physical memorials create a central location for families and friends to gather or visit alone to memorialize the deceased. In the short-term, memorialization of all types also help surviving loved ones focus on the positive, celebrating the personal impact of the person they've lost. And, in the process, memorialization brings people together.
The purpose of this piece is to focus on the physical preservation of loved one through lasting cremation memorialization. This includes cemetery memorials, urns placed at home, scattering ashes in a meaningful location and more.
We will illustrate the expansive options available for cremation memorialization, and demonstrate the exceptional value it can bring your family during the grieving process and in the future.
3 Primary Cremation Memorialization Options
Families are often aware of the cemetery memorial options that come with traditional burials, but many don't realize that cremation memorialization includes cemetery burials, and much more.
Some popular memorialization options for cremated remains include:
Memorializing the cremated remains in a cemetery, or other place of significance to your loved one.

Keeping the cremated remains at home in a decorative urn.

Scattering the cremated remains.
1. Buried or Placed in a Permanent Location
Cemeteries offer several memorialization options for families who wish to have a final resting spot for cremated remains. Permanent resting spots include:

Burial plots. Many cemeteries allow you to buy small burial plots where cremation urns are buried and accompanied by a headstone or memorial.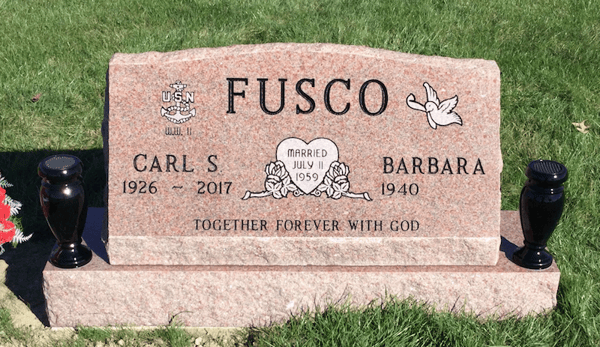 Recessed urns. For larger monuments or memorial benches, urns can be recessed into the granite and is sealed. These can be placed in a cemetery or in other places, such as a park.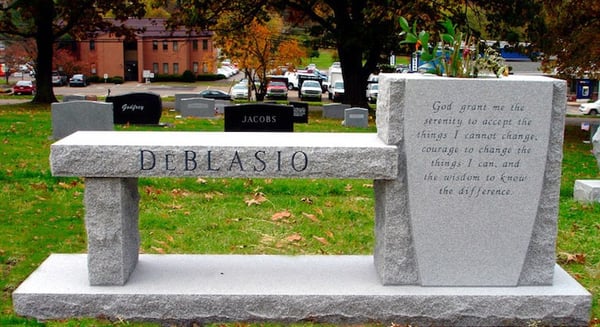 Columbaria. Columbariums are private or public structures where cremated remains are placed in an urn within a niche for permanent remembrance. Columbarium niches are the receptacles within a columbarium.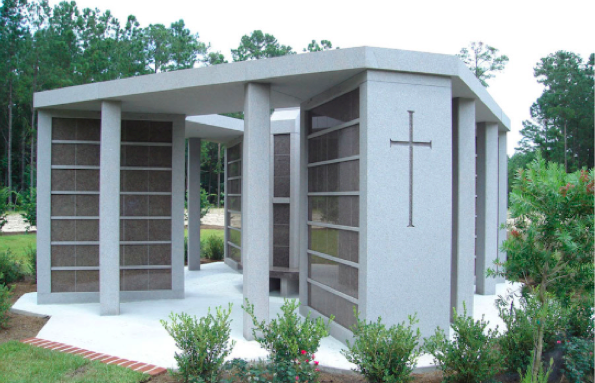 Cremation gardens. Some cemeteries or other locations (like parks) offer landscaped areas designed to house cremated remains. Tribute options include benches, boulders, markers, pedestals and statues.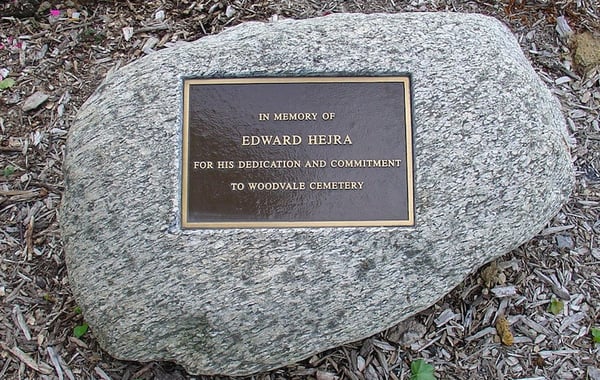 2. Placed in a Cremation Urn at Home
Those who wish to hold onto cremated remains can buy a container to display them as a special remembrance at their home. This provides a feeling of closeness with the person who passed away, even after he or she is gone. Options for memorialization include:
Decorative urn. An urn is a container that is used to hold the cremated remains after cremation. Decorative urns are available to buy online and offline, varying in size, shape and style. New technology can engrave words and designs into urns, similar to what you see on grave markers.

Memorial jewelry. Charms, bracelets, necklaces and pendants can all be designed to hold ashes or something symbolic from the deceased, such as thread from a scarf or shirt. Some people prefer this option, so they can take their loved one everywhere they go.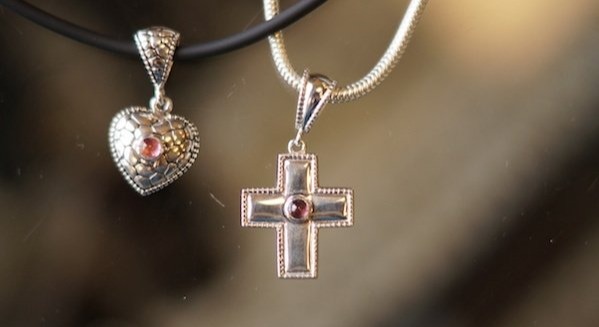 3. Scattered in a Meaningful Location
Scattering is another way to memorialize cremated remains in a place that was symbolic to the deceased. Surviving family members find comfort knowing their loved one's final resting place is a location that's familiar to them. Options for memorialization include:
Air. Aerial scattering is a meaningful way to spread one's remains over a special place. While many states do not have any laws prohibiting aerial scattering, federal law prohibits dropping any objects that might harm people or property. Remains themselves are not considered hazardous, but you should always remove them from their container before scattering them by air.
Land. Beyond air, some families choose to scatter their loved one's cremated remains across a garden, golf course, hiking trail, park or other place of significance. Other places may include travel destinations that your loved one always wanted to visit, but didn't. Before scattering, make sure to get permission from the owner or, on public lands, ask for the permission of the governing agency.
Sea. There's also the option to memorialize your loved one by scattering his or her cremated remains over a body of water, such as a river, lake, pond or ocean. When scattering cremated remains in the ocean, you have to be at least three nautical miles from land. Additionally, a registration of the disposition must be filed within 30 days to the regional administrator of the Environmental Protection Agency (EPA) from which the vessel departed.
In addition to scattering remains, some families may choose to set aside a portion of the cremated remains to memorialize in an urn or cemetery.

Considerations for Choosing a Final Resting Place and Memorial

If you choose to memorialize the cremated remains in a permanent resting place, it will serve as a physical place for families to visit with each other, and to remember and honor their loved one.
While it's common to associate cemeteries with a traditional burial, most of the same memorial personalization options are also available for cremated remains. If the final resting place is a cemetery or other permanent location with a marked grave, there are infinite design possibilities available to honor and celebrate the life.
Primary considerations for memorial personalization include:
Memorial Size and Shape
When choosing a headstone, this is one of the most distinct parts of the memorial. Some are visible from a distance, while others are only visible from right above.
Lawn-level memorial: Considered a "basic stone," lawn-level memorials sit flush with the ground and are typically a rectangular or square shape.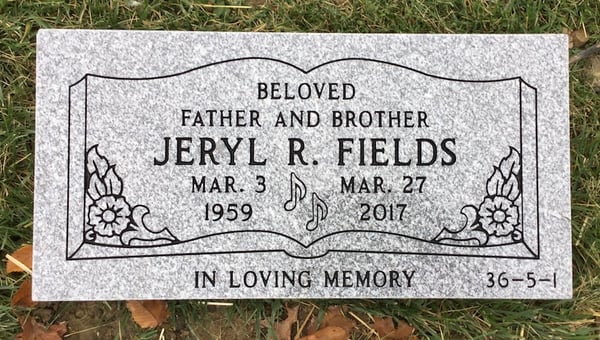 Bevel memorial: Affectionately called a "pillow," bevel memorials rise a few inches above the ground and have a slight sloping shape.
Slant memorial: Cut at an angle, cemetery visitors can see slant memorials from a distance.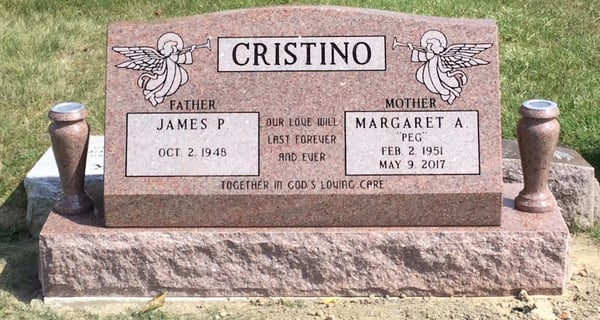 Upright monument: These large memorials are built to be admired from afar. Most commonly seen as rectangles or with rounded edges, upright memorials may also be unique shapes or accompanied by a statue.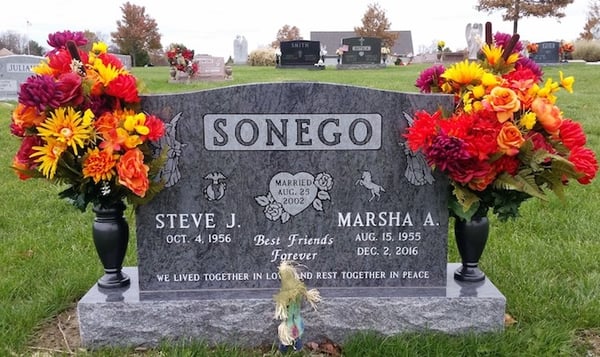 Memorial Material
There are two common memorial materials available from most providers and allowed in most cemeteries—granite and bronze.
Granite: Granite is the most common material choice and is allowed in nearly all cemeteries. Though naturally occurring, this rock comes in an infinite number of colors and varieties. Additionally, it does not naturally deteriorate even 1/1000th of an inch over 1000 years.
Bronze: The other common material option is bronze. If selected, bronze is typically mounted on a granite or cement base in accordance with cemetery rules and regulations. Bronze, like granite, can last thousands of years with almost no degradation. Though not susceptible to rust, regular upkeep is recommended to prevent corrosion from altering its color.
Memorial Personalization Options
In some ways, the most personal part of designing a memorial for yourself or a loved one is deciding on the unique words, symbols and other details that will occupy space around the name and date.
Inscriptions: Inscriptions are engraved phrases, dates or words. You can choose unique and special inscriptions, or find inspiration from commonly used quotes.
Symbols, images or portraits: These could be religious symbols, symbols of life and love, pictures of animals, or symbols of passion or hobbies.
Ceramic or porcelain photos. Ceramic or porcelain photos are typically used as an alternative to hand or laser etching to put an individual or family portrait on a memorial. They come in many sizes and are permanently attached directly to the memorial.
Sculptures or carvings. Something truly unique that stands out more than any individual word or symbol is a sculpture or carving. These can be set directly into the stone or joined to the side or top of a placed stone.
Vases. A vase is a complement to a specialized memorial. By adding one or multiple vases to a headstone, fresh and colorful flowers can be placed for special occasions.
How to Select the Right Urn for Cremation Memorialization
Unless scattering is selected, cremated remains are typically kept in an urn—either to be displayed in your home or interred at a cemetery. For each memorialization option, there are different questions to ask about choosing an urn, which you should consult with a memorial provider about:
Where is the urn being placed, and who is it for?
What material is right for the urn?
What personalization and design options do you prefer?
What's your budget?
Here are the most common considerations for selecting a cremation urn:

Urn Placement
Your decision may depend on whether you'll place the urn in a home or cemetery, or if it will be used to transport remains for scattering. Some urn designs will focus on function. When an urn is buried in the ground or placed in an above-ground columbarium or mausoleum, considering cemetery requirements for material and size may take precedence. And while it's a common misconception that cremated remains cannot be buried, cremation has nearly all of the same memorial options as traditional burial.
Consult with a memorial provider or the cemetery for further guidance.
Urn Material
For an urn displayed at home, there are an infinitive number of decorative urns and design options available. They can be made of nearly any material, including wood, metal and stone.
For an urn that will be buried or placed in an above-ground structure, the cemetery may require or recommend a certain material to keep it protected.
Urn Size
There are also different sizes to consider. For example, if cremated remains will be split up between family members to keep in their own homes, the different urn sizes can be chosen accordingly.
Urn Personalization Options
In addition to material and size, urns can be personalized with an engraved message, such as a quote, phrase or verse. A special design, such as an emblem or symbol may also be engraved into the urn. Some families may also choose to have a photo of the deceased etched into or placed onto the urn.
Urn Pricing
As you might expect, urn costs vary depending on all the above factors. An urn that is used just for storage or travel can cost much less than a personalized one meant for a home display. Similarly, a wooden urn may be more affordable than one of granite, but not offer the same durability.
The important thing to know is that there is an urn option to fit every budget. Everyone deserves to have a memorial that uniquely honors the life of their loved one.
Consult a Professional to Help You Through the Process
When you choose cremation, we encourage you to consult a memorialization specialist to walk you through the many decisions to make during this difficult time.
At Milano Monuments, our experienced staff offers compassionate assistance every step of the way to ensure your needs are met. If you're interested in learning more about our services, call us at 216-362-1199, or schedule an appointment online.