Much like buying a house, there are many options and questions to consider when designing and purchasing a mausoleum.
Because all of these factors impact the final look, feel and cost of your mausoleum, it is important to clearly define your vision for your final resting place.
A conversation with your preferred mausoleum provider is often the most helpful starting point. Here are a few questions that our memorial specialists typically ask families when they're interested in designing a mausoleum.
Is This a Mausoleum That You Can Enter?
Mausoleums can be large walk-in spaces, complete with a door and stained glass window, or they can be just large enough to fit caskets or cremated remains. Which type of mausoleum makes more sense for you and your family?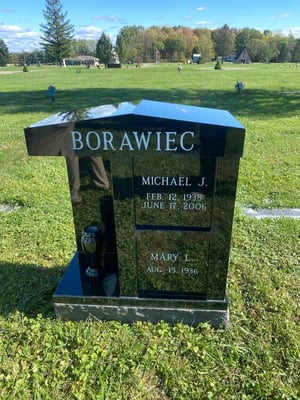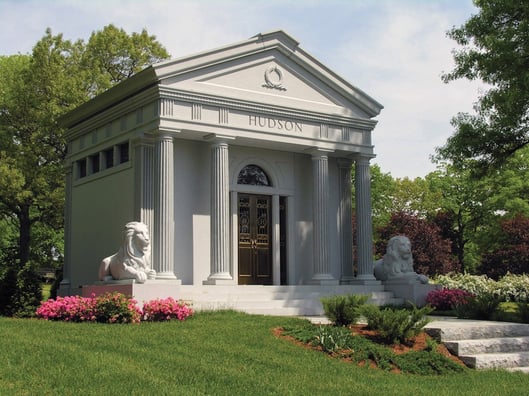 Keep in mind that your decision will impact not only the design of the mausoleum, but the cost as well. In general, you can expect to pay:
$25,000 to $100,000 for a simple, one or two crypt above-ground unit.

$300,000 to $800,000 for an average walk-in mausoleum for eight people.

$1 million or more for larger, more elaborate structures and embellishments.
How Many Crypts Will You Need For Full Casket Entombment?
If you plan to have caskets entombed in your mausoleum, consider the total amount of caskets that will be included. While some families only want a one- or two-casket crypt, others prefer a larger space to house generations to come.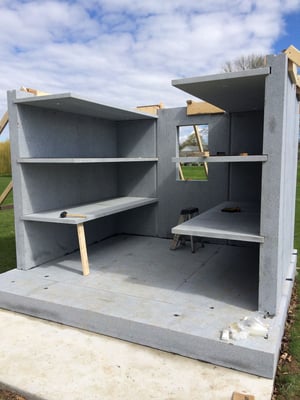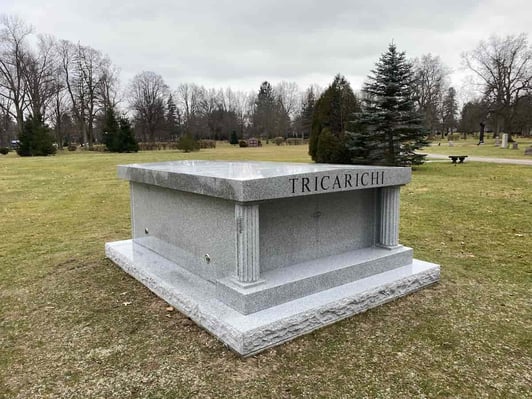 Will There Be Any Cremation Niches?
While columbariums exclusively include niches for cremated remains, other mausoleums can also be designed to include cremated remains. If some or all of your family has chosen cremation for their final arrangements, consider the total number of niches required for your mausoleum.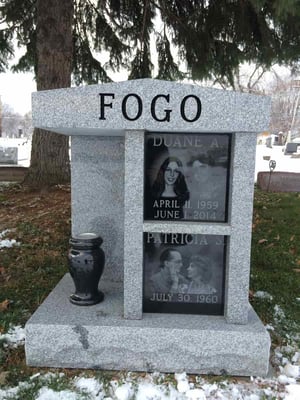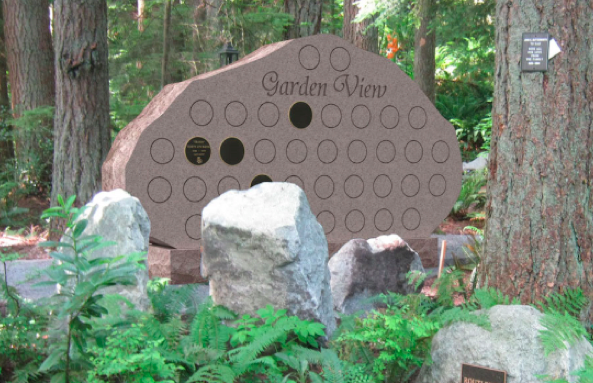 Keep in mind, the face of the niche can be personalized the same way as a headstone—with inscriptions, as well as with flower vases.
Do You Prefer a Particular Mausoleum Style?
Along with choosing the type of mausoleum you prefer, there are also a number of design elements that impact the style of your mausoleum:
Interior and exterior elements, like steps, benches and statues.
Decorative accents like columns and moldings.
Roofs and door design.
Engraved names and memorial quotes, or etched photos and symbols.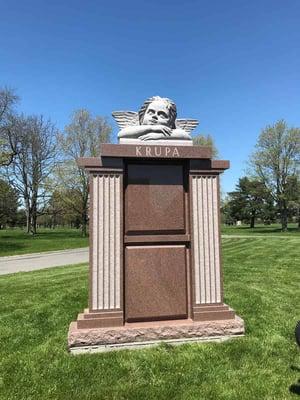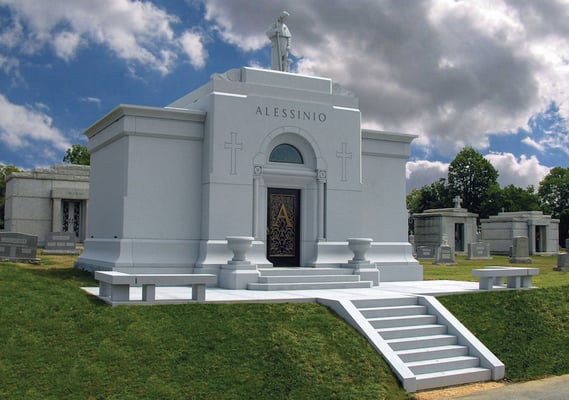 Browse photos of other mausoleum designs to see if any styles pique your interest. If you're unsure, your mausoleum provider will be able to help you.
Do You Have a Preferred Granite Color?
Because it can last thousands of years with essentially no deterioration, granite is the ideal stone for any type of grave marker—especially mausoleums. For mausoleums, your granite color of choice must be available in larger slabs. Below are the most common granite colors for mausoleums:
Barre Gray

Mountain Rose

Mahogany

Absolute Black

Impala Black

Ebony Mist

Your chosen granite color will impact the look of your mausoleum and the final cost. Your mausoleum provider will be able to walk you through the differences between each option.
Do You Own a Cemetery Lot and Will They Allow a Mausoleum?
The types of memorials allowed in a cemetery often vary between locations, and within a single cemetery's sections as well. Depending on your burial plot size, and any rules set by the cemetery, you may or may not be able to install a mausoleum.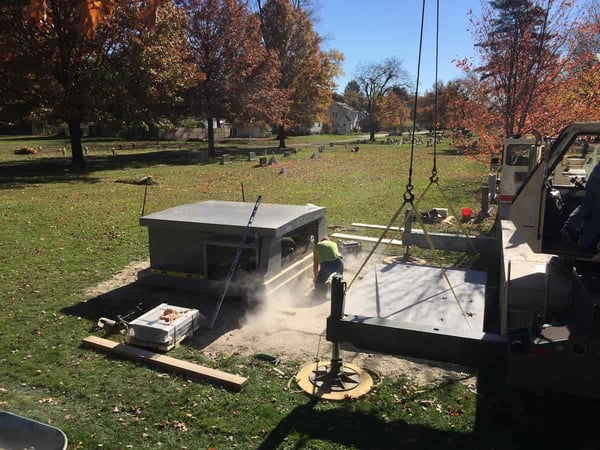 If you haven't purchased the land of the burial plot yet, work with your mausoleum provider to determine the best location for your family.
It's best to design your mausoleum first, then select land with the help of your memorial provider. Your provider will not only help you navigate any difficult questions being asked of you, but will also advocate for you and your family throughout the entire land purchasing process. Oftentimes, working with cemeteries can be complicated. This is why at Milano Monuments, we regularly support families through this process.
Where Is Your Chosen Cemetery Located?
To better understand any rules and the installation timeline for your mausoleum, be sure to share your chosen cemetery's city and state with your memorial provider.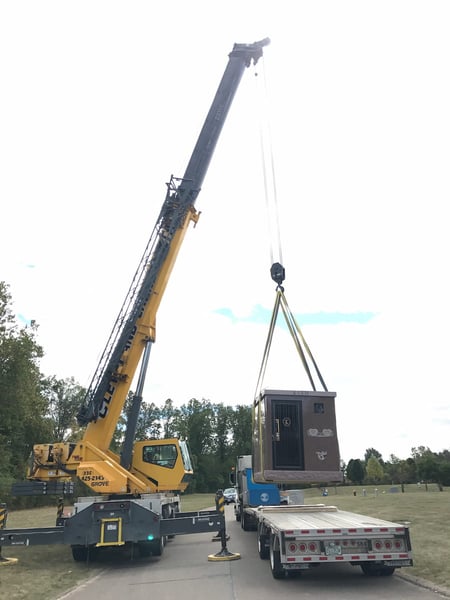 At Milano Monuments, our memorial specialists often help families review the cemetery options available to them, and will even go with you to help you find a location that best suits your mausoleum design.
Want To Learn More About Mausoleums?
Milano Monuments works directly with individuals and families to construct custom mausoleums that fit their interests and needs.
Download our comprehensive mausoleum guide to explore the possibilities of these grand structures, including mausoleum designs, artistic and architectural personalizations, and the typical costs of mausoleums.