Rich in history and tradition, mausoleums, also known as above ground burial chambers, serve as a way for people to ensure that their legacy is felt for generations to come. While mausoleum design can vary greatly, all are truly beautiful works of architecture designed to honor those who have passed on.

Just like with other memorialization options, you have a lot of flexibility to choose the design elements and cost that best suits you or your loved one. Continue reading to learn more about the five different types of mausoleums.
To download and read this information as a PDF, click here.
1. Private Mausoleums
Private mausoleums are just that—private. They provide people with a peaceful final resting place, and families with an intimate setting in which to honor their loved ones. They can be designed as a single tomb or consist of multiple crypts, and feature decorative engravings, a seating area and vases, prayer kneelers, or shelves to hold items like flowers, photos or other mementos. Private mausoleums can also provide a reduction in estate taxes when they are planned prior to a person's death.

Note: A private mausoleum is an investment and can cost anywhere from $25,000 for a single crypt to $1 million or more for a large, elaborate structure.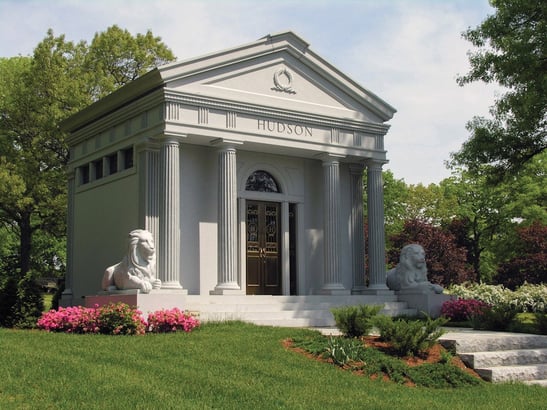 2. Family Mausoleums
Family mausoleums are a type of private mausoleum that can be designed and customized as much or as little as you desire. These types of mausoleums can feature a single or double above-ground burial unit, or a large walk-in space with doors and windows. Large-scale mausoleums can house tombs for 20 or more people. Whether the mausoleum is placed in a cemetery or on private property, it is subject to the rules and regulations of the state (think: construction, materials, placement, disposition of the deceased and rules for endowment care).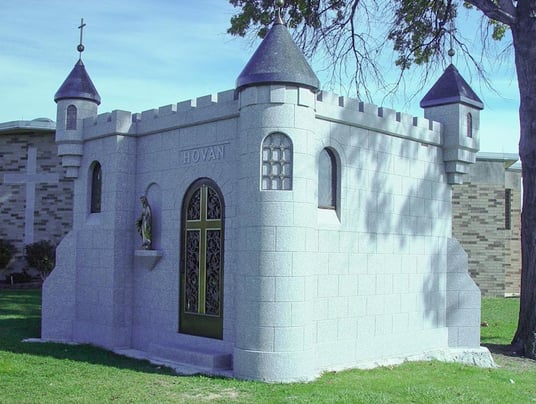 While regulations are generally less restrictive regarding design compared to other memorials, certain factors, like the thickness of the slabs used for the floor and walls, are usually non-negotiable. This is to ensure the structure is built properly and will hold up to centuries of wear and tear.

Keep in mind, some cemeteries require the establishment of a trust or care fund for regular maintenance or landscaping. As the trustee, you can specify the frequency and details of how you would like the mausoleum and area around it maintained.
3. Public Mausoleums
If a private mausoleum doesn't quite fit into your budget, a public or community mausoleum might be the right decision for you. Public mausoleums allow families to purchase a private niche where the casket is interred and sealed with a stone marker. These indoor structures offer families a place to meditate or pray, while viewing the exterior crypt of their loved one.

Tip: It's always a good idea to visit a public mausoleum before purchasing a crypt to see if it will be a pleasant place for people to visit. Make sure there are no strong odors, which could indicate bodies are not properly entombed or sealed.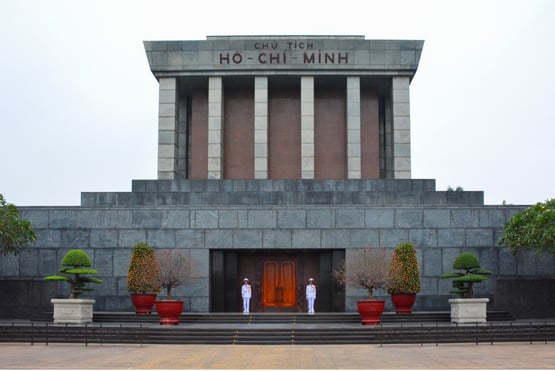 4. Garden Mausoleums
Garden mausoleums offer chambers for caskets, and can also display urns and other remembrances like statues and works of art. Although there is no indoor space for gathering, oftentimes families will install benches outside of their garden mausoleum for reflection.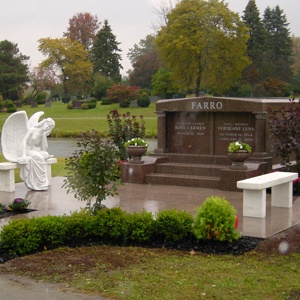 5. Columbarium
A columbarium is a public or private structure that houses cremated remains instead of caskets. Within the columbarium are small niches that hold a single urn. Niches are like real estate—their cost is often based on their location. Prime locations are at eye level where a person's name can be easily seen. Niches located up high are less expensive. The face of the niche can be personalized the same way as a headstone—with customizations like inscriptions and flower vases.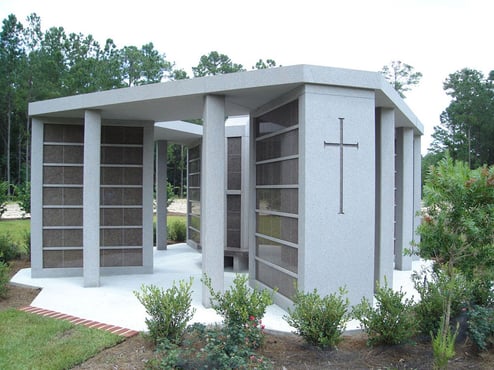 Want to Learn More About Mausoleums?
The type of mausoleum is just one factor that affects the design and cost of your legacy. Are you ready to read more about their other attributes? Download our Mausoleum Guide to uncover information on mausoleum design features, the advantages of mausoleums and typical mausoleum costs.