Headstones are deeply personalized symbols of a loved one's life. Unlike many mass-produced commercial products, each stone is unique and every detail is significant—which is why the timeframe can vary dramatically.
While headstones can take three to six months to create, it's difficult for memorial providers to give families an exact completion date, knowing there are several variables that can either speed up or delay the process.
Below we explore the main factors that impact the timeline of designing a headstone.
Headstones Can Take Up to 12 Months To Make
From size and shape to material quality and customization, every detail impacts a headstone's timeline. What truly lengthens the process, though, is whether your preferred granite variety is in stock, how quickly payments are made and when final designs are approved.
Supply chain disruptions haven't made the headstone creation process much easier. Once memorial providers have unique granite colors in stock, it can take six to 12 weeks to be produced (three to six months for custom designs). Of course, this is with all documents signed, final design approved and proper payments made.
The Headstone Creation Process
Every memorial provider has its own headstone creation process.

At Milano Monuments, we ensure that each custom-made memorial is given the personal care and attention needed to turn your vision into a lasting tribute for your loved one. From start to finish, our headstone creation process is as follows:
1. Family meets with a stoneworking professional. After a loss, the family schedules a meeting with their chosen memorial provider.
2. Headstone design elements are determined by the family and memorial provider. Sometimes families aren't sure what design elements they can incorporate into a headstone which could lengthen the process a bit.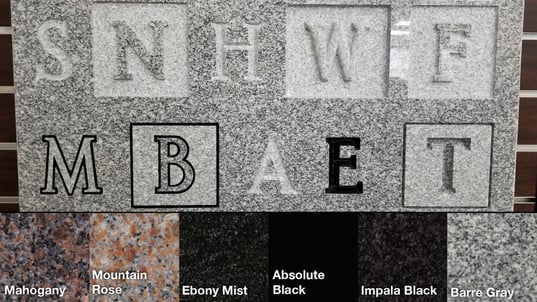 3. Family provides payment and approval of the headstone design. This is the step where most memorials are put on pause for several months while the family works towards creating the final memorial design.
4. Memorial provider cuts and mattes the headstone elements on a stencil. Once a headstone is put into production, the process moves fairly quickly.
5. Headstone lettering is sandblasted and highlighted by the memorial provider. The cutting, matting, sandblasting and highlighting all take place in the production facility, and can take several weeks to complete.
6. Memorial provider cleans and transports the headstone to the family's chosen cemetery. Depending on when your headstone is complete and final balances are paid, the memorial provider will schedule, deliver and install the headstone at your chosen cemetery—weather permitting.
3 Factors That Lengthen the Headstone Creation Process
Below, we highlight the main factors that impact the production timeline for a headstone or memorial.
1. Headstone Design
The first factor that can affect the time it takes to craft a memorial is your design preferences. How do you want the headstone to look? Is there a certain color of granite you want? What kind of lettering do you prefer?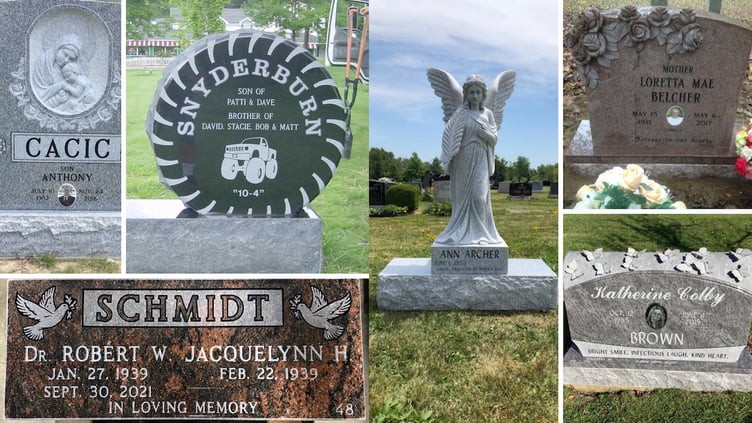 The timeline for crafting a memorial depends on your chosen material, and the size and shape of the headstone itself. More unique granite designs and varieties are often not readily available in a memorial provider's stockroom. Thus, it will take longer to order the stone. Even more, upright monuments with unique shapes take longer to craft than a lawn-level memorial that sits flush with the ground.
2. Payment and Approval
Headstone production can't begin until some or all of the following are provided:
Memorial down payment. If you're able to submit a majority of the payment upfront, the memorial provider will be able to move forward with production. Note: Milano Monuments is more than willing to work with families when it comes to payment options.
Signature from a responsible party. Before moving forward with production, we want to ensure your loved one's memorial design meets your expectations. Because of this, we first ask that a family member or other responsible party signs off on the headstone draft designs to make them final for production.
Cemetery notification and/or approval. Most cemeteries require approval for new headstones and memorials. This typically includes a signature from the responsible party confirming the plot location, size, information and design.
3. Delivery Schedule
After the memorial provider has added the final touches to the memorial and gives it one last cleaning, the family is asked to make final payments. Once everything has been paid, the headstone is then scheduled for delivery. Delivery typically takes two to four weeks.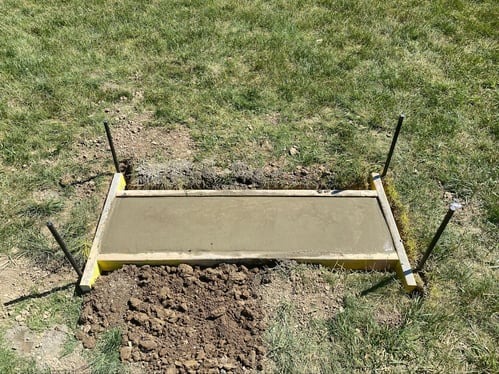 It's important to keep in mind that if your headstone is created and finished during the winter months, you'll have to wait until the weather dries up and gets warmer for the memorial provider to deliver it to the cemetery. Some cemeteries will allow deliveries throughout the winter, but these are weather dependent and ultimately up to the cemetery's discretion.
>>> Related Resource: You can check the status of your memorial from Milano Monuments here.
Tips to Speed Up the Headstone Creation Process
Although the time needed to craft a headstone varies, there are ways you can work with your memorial provider to help expedite the process.
Pay in full and approve the design. The faster the memorial provider receives payment and approval, the sooner they can start production and schedule delivery.
Get the cemetery's approval. You may need approval of the design of your headstone depending on your cemetery.
Set realistic expectations. Although specialists will work with you to design a memorial as unique as your lost loved one, custom designs take longer. If you need a memorial right away, consider a more basic design.
Choose a material that is in stock. While almost any style of granite is obtainable, some might not be readily available. Out-of-stock materials require the memorial provider to place an order with a supplier to have it shipped to their location. At Milano Monuments, our experts will give you a tour of our 50,000-square-foot facility

,

so you can see our current inventory.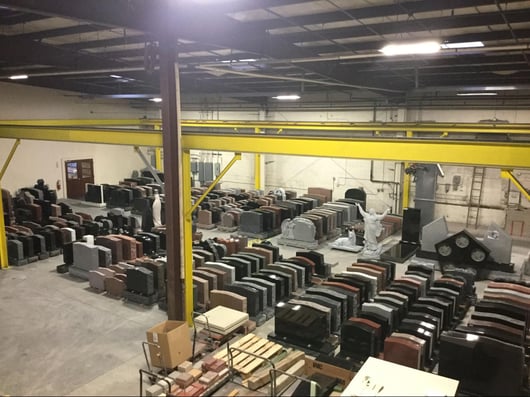 Consult your memorial provider during the less-busy season. Like most businesses, memorial providers have an off-season. To accelerate the turnaround for a headstone, get started on the design in the winter, from November to February.
Find a headstone provider near you who is knowledgeable about cemetery rules. Regulations vary from cemetery to cemetery. Consult with a memorial provider who is knowledgeable about local cemetery rules. They often have relationships with cemetery officials and can help families as they navigate the process.
Ask your memorial specialist about an expedition fee. Some memorial providers will expedite orders for a fee.
Designing a Memorial for the First Time?
If you're feeling overwhelmed by the wide range of decisions that come with designing a headstone, you're not alone. That's why we've created the Headstone Design Guide, which walks you through the extensive personalization and design options for a memorial. Click below to download your own copy.