We are proud to have the largest cemetery memorial facility in Ohio—more than 50,000 square feet. Every inch is dedicated to making your experience the best it can possibly be.
In our Memorial Showroom, you can see every type of grave marker and headstone, and get a feel for what you want in your personalized memorial of distinction. Your ideas are put to paper with the help of our expert memorial designers and full-size, full-color computer renderings are created for your viewing in our Design Center.
Our Granite Showcase has row upon row of blank granites on display—all different colors, shapes, and textures from which to make your selection.
Then, in our StoneCrafters Studio, the industry's finest artisans, working by hand or with the most advanced laser engraving equipment, make your vision a reality.
Condolence cards and thousands of items to celebrate the living can be purchased in the region's largest and most extensive Religious Gift Shop.
We invite you to stop in and let one of our friendly staff members take you on a tour of our facility. If you are not based in Ohio please e-mail us at website@milanomonuments.com, and we would love the opportunity to work with you virtually on a personalized memorial of distinction as we have many customers outside of Ohio.
Showroom and Design Center
"A cemetery monument is the most important piece of artwork you will ever have, so it is important to take the time to create something really special."

- Michael Feinberg, CM, Milano Memorial Designer
Of all the things we do as human beings, the one thing that is probably going to last for thousands of years is not the house you build, it's a cemetery monument. It's a reflection of who we are, our culture and who the person on the headstone was.
Take your time and think about how you want to memorialize your loved one. Let us show you examples of work we've created for other families in our Memorial Showroom. Then let one of our memorial designers make something creative and different that you, your family, and descendants will be proud of.
Milano Memorial Showroom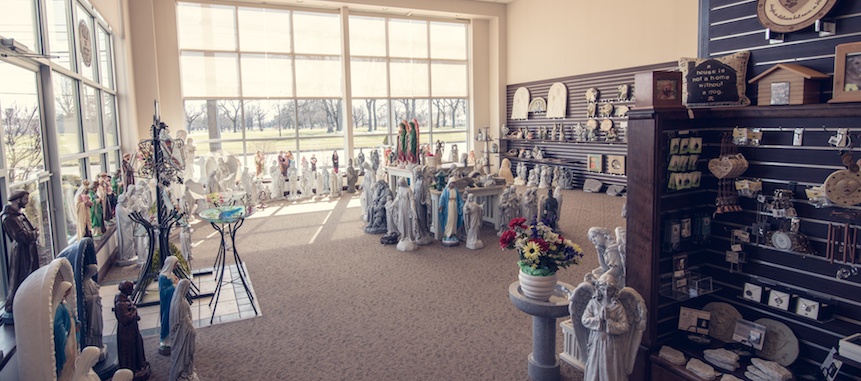 When you walk through the doors of our 50,000-square-foot facility, the first thing you see is our spacious Monument Showroom— one of Ohio's largest displays of cemetery monuments and headstones. This is where you can view every type of grave marker in one area—gravestones, cemetery monuments, headstones, statues, plaques, and so much more—and get a feel for exactly what you want.
These finished cemetery monuments and grave markers come in a wide variety of styles, shapes, and colors. We have samples of different etchings and engravings crafted by our skilled granite artisans right on site. This is the ideal setting to see how other families have memorialized their departed with etched portraits, photographs, and heartfelt epitaphs—and get ideas for how you want to memorialize your loved one.
Milano Design Center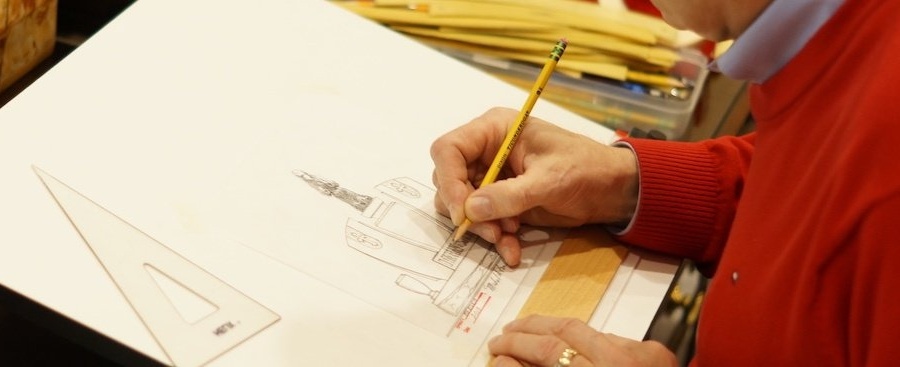 Your vision becomes realized in our design center. You will meet with one of our professional memorial designers who will listen to your ideas, suggest some of our own, and create a one-of-kind headstone and memorial design that beautifully expresses your love for the one you've lost.
We will show you highly detailed drawings and computerized designs of the memorial you envision, make any changes you desire, and then our skilled memorial artisans will sculpt the granite into a beautiful piece of artwork that will serve as a lasting and loving reminder for generations to come.
Manufacturing Facility
Our granite cemetery monuments, headstones, and grave markers are custom made by Milano's own skilled craftspeople right in our main facility located on Brookpark Road in Cleveland. Stop in and we'll take you on a personal tour of our Granite Showcase and Stonecrafting Studio.
While your memorial is being created, you can be a part of the process from start to finish, assuring that what you desire is exactly what you are getting!
Milano Granite Showcase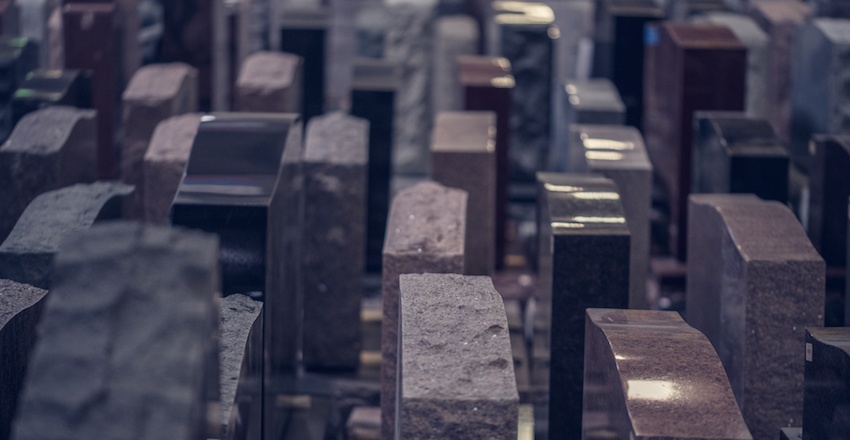 Milano's Granite Showcase has one of the area's largest selection of international and domestic granites for headstones and grave markers. We have row upon row of raw granites in every shape and color that can be shaped and styled to your specifications.
We also have hundreds of blank stock polished memorials and grave markers—every style, size, color, and finish—to which we can add any etchings and engravings you desire. Walk up to the ones that call to you. Touch them. Feel the texture. Experience first hand the one that will become your headstone and your loved one's legacy.
Milano Stonecrafting Studio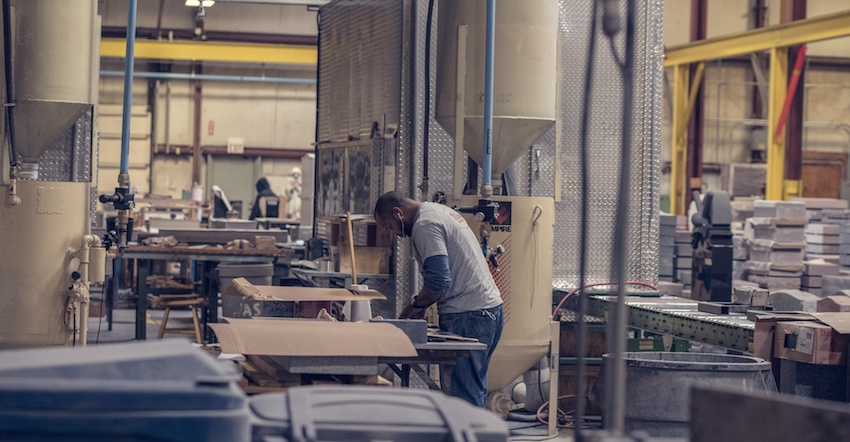 Your design becomes a reality in our state-of-the-art Stonecrafting Studio. We have experienced and skilled memorial artisans who hand sculpt stunningly realistic photos and portraits in stone. Watch them at work. You have never seen anything like it!
We also have the most advanced laser etching and engraving equipment to create lasting impressions that—well—create lasting impressions! By keeping our manufacturing in house, we can be more creative while keeping full control of the quality of your headstone and cemetery monument.