Grief is not a linear process. Some days feel better than others, and other days it might feel like you can't make it through the hour. This deep sorrow we experience is complicated. It's difficult to navigate through the ever-changing emotions.
While we all handle grief differently, it's important to take the time you need to work through all of these painful feelings.
Oftentimes, those dealing with a loss don't take the time to heal themselves during this difficult time in their lives. Keeping your mental, physical, and emotional health at the forefront of your self-care routine can make an impossible situation a little bit easier.
Below, we uncover six ways to practice self-care during this difficult time and how it can help make the day-to-day grieving process not as challenging.
1. Stay Active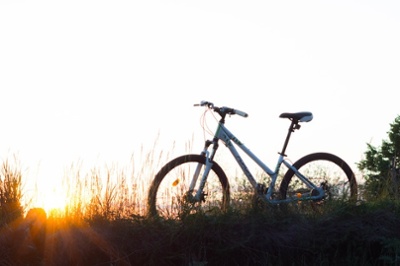 When you feel stressed, lethargic or anxious, the first tip we recommend is to move your body. Our energy levels have a direct effect on our mood. According to HelpGuide, exercise can sometimes treat mild to moderate depression as effectively as antidepressant medication.
One way to instantly change our attitude is to do some type of physical activity. Do something you enjoy. Whether you like to walk, run, bike, lift weights or do another activity with friends, making the effort to take care of yourself physically can directly impact your thoughts and mood for the rest of the day.
2. Journal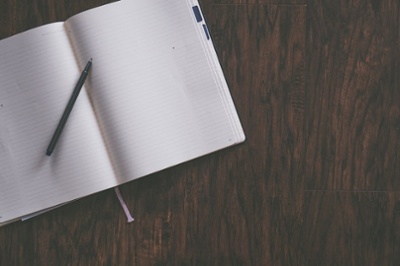 Even though journaling feels like a buzzword sometimes, the benefits speaks for themselves. When you write down your thoughts and feelings, you're actively making sense of them and, in return, controlling and owning those emotions. Journaling allows you to work through your emotions by being true and authentic with yourself.
One study found that when people wrote about their feelings, their brain activity matched those of participants who actively tried to control their feelings and emotions.
Two different methods to journaling that can be beneficial for different people including journaling about negative triggers or focusing on positive thoughts.
If you journal when you feel low, you can analyze the symptoms and triggers that put you in that negative headspace. We recommend writing about anything you're feeling, it doesn't even have to make sense. As long as you're getting your feelings out, you're off to a great start.
When you're looking to lift your mood in a different way, you can write down all of the reasons to be grateful. These can be as simple as waking up today or that your spouse made you coffee this morning. Being able to focus on the positives in your day allows you to be in control of the factors that affect your mood.
3. Read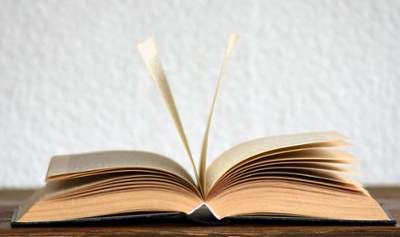 On the hard days, all we want to do is disappear. What better way to disappear than diving into a good book? Reading can be therapeutic for anyone going through the grieving process. Books help us escape reality and feel connected to other people's stories.
Look for books that help you work through these painful emotions. This way, you're working through your feelings and learning something about what it means along the way.
Our recommendations for some great reads on grief are here.
4. Listen to Music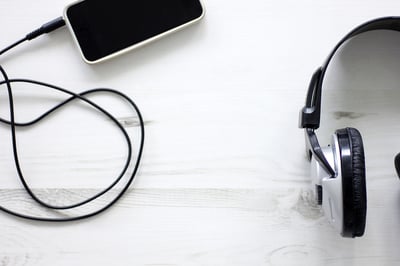 Music serves as another escape from reality that connects us to our emotions simultaneously. Have you ever turned a song on you love and your mood instantly changes? Let's channel that feeling.
Our advice is to pull out some old favorites sitting around the house. Or, find new music by searching online (YouTube is one easy place to find music). Whether you want to reconnect with comfort music from the past, or progress forward with music you've never heard before, there is value in relaxing with music.
5. Confide in Friends & Family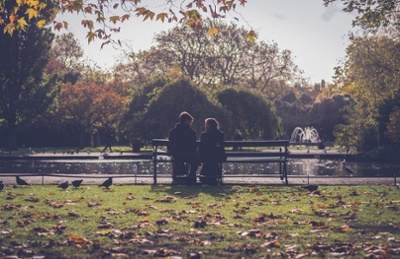 Once you're ready, nothing compares to talking to loved ones. Your family and friends care about your wellbeing and want to be there to support you during this difficult time.
When someone you care about is grieving, all your friends and family want to do is be there for you. But, it's important that you also initiate connecting with loved ones on your own timeline.
It's okay to take your time before jumping into the details of your grief with others.
Another option are support groups. If you are not comfortable talking to those in your life about your grief, many find comfort and hope in these support groups. Confiding in people going through similar experiences can be healthy and helpful. Here are some grief support groups in Northeast Ohio.
6. Celebrate Their Legacy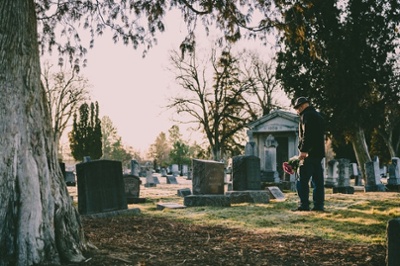 Our last tip is to celebrate their legacy. When you feel ready to commemorate and honor the memories you shared with your lost one, you show power over your grief. You can keep their memory alive through storytelling, photos and experiences they loved. This step may take some time to achieve, but when you do, it'll be an undeniable relief in this painful journey.
Interested in More Grief Support Resources?
Whether we choose to talk about our emotions or find comfort in self-care like the tips mentioned above, we all grieve differently. If you're interested in more grief support resources, subscribe to our blog and receive helpful articles like this directly in your inbox.
Related resources: