Moms are irreplaceable—making annual dates like Mother's Day difficult to bear for many.
To those who have lost their mother, grandmother or the mom-figure in your life, we are here for you. While your grief may intensify as Mother's Day approaches, there are many ways you can use memorialization to cope with those feelings.
Finding unique ways to decorate your mom's gravesite is one common coping mechanism. Below we offer ten simple ways to honor your mom for Mother's Day at her final resting place.
1. Fresh Bouquet
For thousands of years, families have left flowers at the graves of their loved ones. This tradition is one of the most common ways we honor our lost loved ones at the cemetery—especially on national holidays like Mother's Day.
Whether it be a bouquet of pink roses or a vase filled with your mom's favorite colored tulips, placing flowers at her gravesite will show how much she is loved by her surviving family members. Stop by our gift shop for a wide selection of fresh and artificial flowers.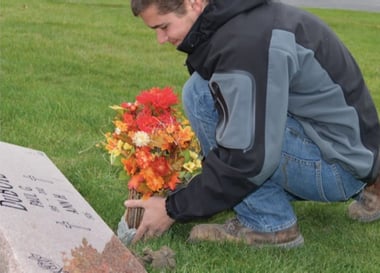 2. Photo Collage
Pictures say a thousand words. They are one of the greatest reminders we have of our lost loved ones. As Mother's Day approaches and you find yourself combing through photos of your mom, consider making copies of your favorite ones to create a collage that can be used as decoration for her gravesite. This provides the opportunity for those visiting or passing by to get a true picture of who your mom was during her time on Earth.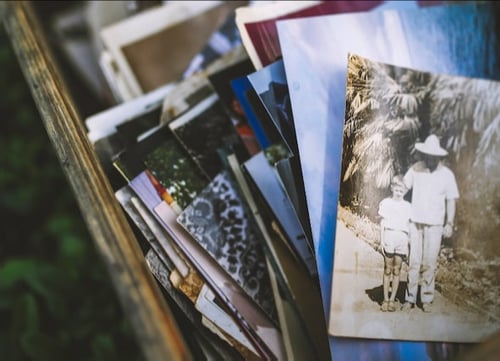 3. Religious Symbols
For many people, placing religious symbols at their loved one's gravesite can provide comfort and solace in the midst of grief. On Mother's Day, religious symbols can serve as a reminder that your mom is now in a better place and that her soul is at peace. Depending on your religion, symbols can include a cross (Christian), the Star of David (Jewish), lotus flower (Buddhism), or a crescent moon and star (Muslim).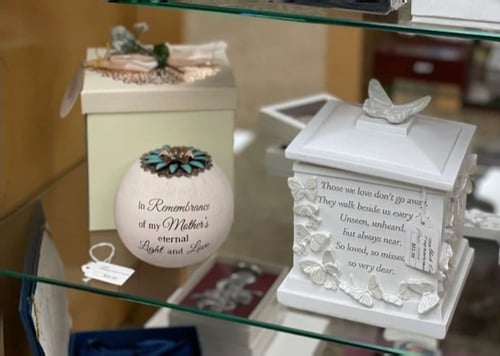 4. Wind Chimes
In some cultures, wind chimes are associated with loss and are often used as a symbolic decoration at funerals or placed at gravesites. The sound of wind chimes is said to represent the peaceful transition of the soul from life to death and can be a comforting reminder for the living that their lost loved one has moved on to a better place. Stop by our gift shop to browse our unique wind chime selection.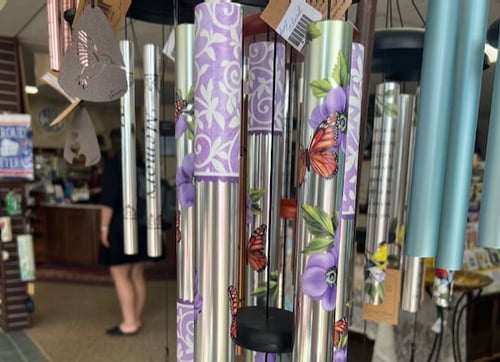 5. Angel Statue
Angels represent the connection between Heaven and Earth, as well as strength, peace, faith, protection and beauty. By placing an angel statue at your mom's gravesite, you and your family can rest assured knowing that she is forever protected. Our gift shop has a wide selection of angel statues—big and small. Stop by anytime Monday through Saturday 9 a.m. - 5 p.m. to find one that best suits your mom for this special holiday.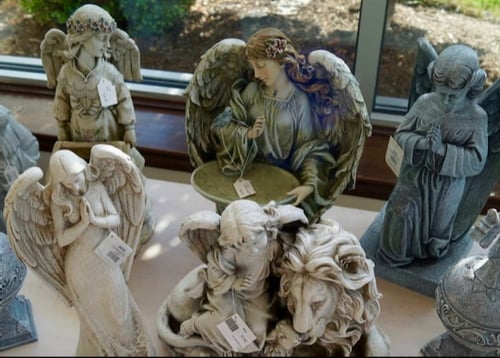 6. Headstone Saddle
If your mom has an upright memorial, a headstone saddle is a great decoration to incorporate for Mother's Day. Headstone saddles sit on top of a memorial. With the help of Styrofoam or another material, an entire flower arrangement will stay put in the saddle and not be blown away in the wind. The device is also adhered to the stone to ensure it will not shift or fall from different weather conditions. If you'd like to personalize a headstone saddle, call our Milano Inspirations gift shop.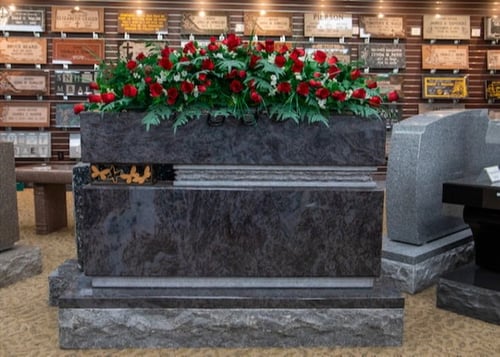 7. Memorial Flower Cross
Placing a handcrafted memorial flower cross at your mom's gravesite is the perfect way to celebrate her amazing life lived and the spiritual journey she has ahead. Choosing from a wide array of flowers, you can have this piece of headstone decor made by our gift shop to show the uniqueness of your mom this Mother's Day.
8. Solar Lights
Placing solar lights near your mom's headstone for Mother's Day is a special way to show that her soul is still very much alive. Solar lights will relight themselves each night to signify your mom's presence in your heart and your thoughts. You and your family can gather by her gravesite to commemorate her and share your favorite memories together.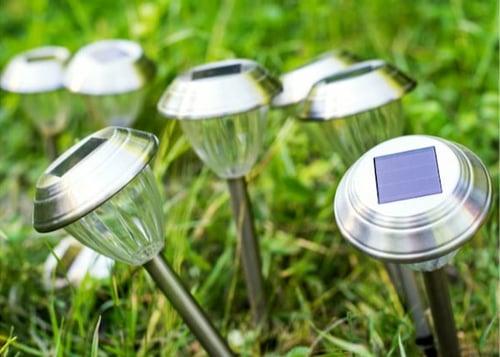 9. Painted Memorial Rocks
Stones on graves can serve as a symbol of your loved one or a memory you had with them. For Mother's Day, you can even take it a step further and personalize several stones with Bible verses, quotes, song lyrics or images that remind you of your mom.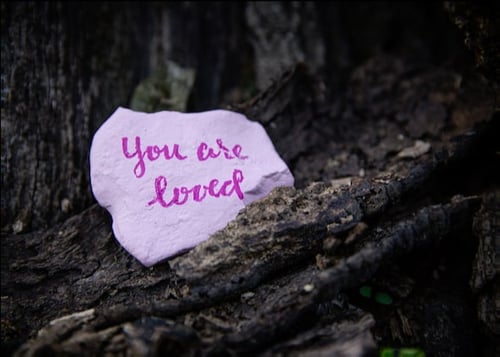 10. Memorial Wreath
Placing wreaths at gravesites is a common way families honor the memory of their lost loved one. Memorial wreaths can be placed directly on the headstone or next to it with an easel. Whether you choose to create your own wreath or purchase one from a local memorial gift shop, there's no doubt it will show the respect and love surviving family members have for their mom.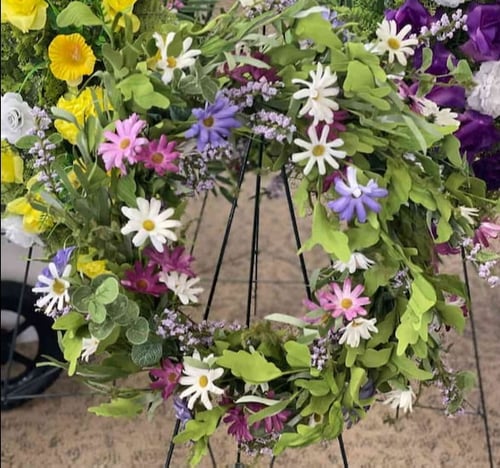 Additional Memorialization Ideas for You
Looking for more information on memorialization? Subscribe to The Turning Stone monthly email newsletter to receive helpful blog posts, inspirational videos and other resources to help you honor your loved one for years to come.