Restoring a cemetery to its original beauty is a significant investment that requires careful planning and the right craftsmanship.
A cemetery restoration project may involve:
Adding a fresh

coat of paint

to fading or chipped memorials.
Resetting leaning headstones and pinning memorials back together that have fallen apart.
Redoing or resetting headstone foundations.
Realigning memorials into their original rows.
Fixing or supporting

upright monuments

.
Cleaning up or adding new landscaping.

Relocation

and removal of statues.
No matter the size of the restoration project, it's important to find a cemetery restoration provider, like our sister company Milano Stone & Restoration, that can complete the work on time and within budget. And while you may consider several restoration providers, know that a local provider will likely be your best option.
Continue reading to learn about the benefits of partnering with a local cemetery restoration provider.
1. Faster Project Completion
Partnering with a local cemetery restoration provider often means shorter timelines to complete requested restoration work. National providers normally have lengthy waiting lists, meaning your project may not start for months or even years after a request is placed.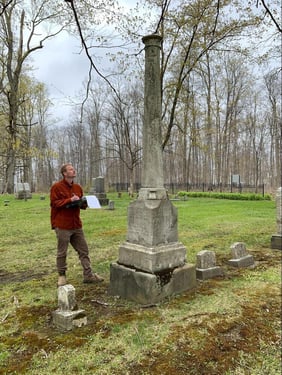 In contrast, local cemetery restoration providers may have more flexible schedules, especially when there is minimal distance to travel between their facilities and your cemetery location. This flexibility also means that an on-site audit of your cemetery's headstones and grounds can be easily arranged.
2. Affordable Costs
Full cemetery restoration projects can be an investment of anywhere between $5,000 to $250,000. The cost for local providers to complete cemetery restoration services is often lower, compared to an out-of-state provider. Reduced travel time and faster project timelines both result in more affordable restoration services. It's also important to look for a cemetery restoration provider, like Milano Stone & Restoration, that will not pass the cost of outsourced services onto you.
3. Straightforward Communication
The cemetery restoration process already involves several steps and can span across many months. Partnering with a local provider simplifies any necessary communication between you and the restoration team. You won't have to worry about coordinating project details among several teams, nor will you need to accommodate different time zones before calling with questions.
4. Owned Equipment and Nearby Facilities
For the smoothest cemetery restoration experience possible, it's in your best interest to find a provider that is not only local, but also owns its own equipment. When cemetery restoration equipment is owned by the provider, the cemetery will not have to pay any additional rental fees.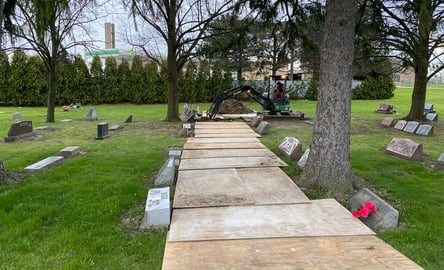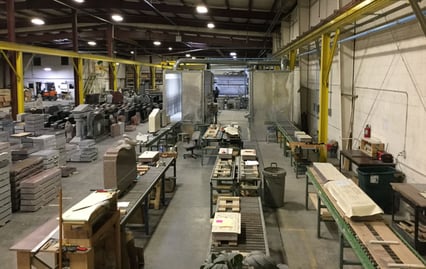 A provider with its own equipment will also likely be able to provide restoration services at every stage of the project. At Milano Stone & Restoration, for example, the team is able to clean and adjust headstones in the cemetery, while also transporting monuments back to their main facility for additional work.
Choose a Local Cemetery Restoration Provider You Can Trust
If your cemetery is in need of professional cemetery restoration services, contact Milano Stone & Restoration. Our team of restoration specialists has years of experience in restoring cemeteries to the serene, peaceful resting place they once were.