Have you always dreamed of having a stately memorial, like a mausoleum, where your family can be laid to rest together only to discover the cost to be out of your budget? The good news is mausoleums aren't the only option for family burials.
Estate monuments—also referred to as family monuments—are large memorials that serve as the focal point of an area where three or more loved ones are buried. Not only are they an affordable alternative to a mausoleum, but they can also be custom made in any shape, size and color to commemorate your family for years to come.
Customizing an Estate Monument
Estate monuments can be designed in a specific architectural style or can be themed around something that was important to the family. If you walk around your local cemetery, you'll likely see a range of monuments from simple stones with the family's last name to something more unique with custom etchings, sculptures or benches.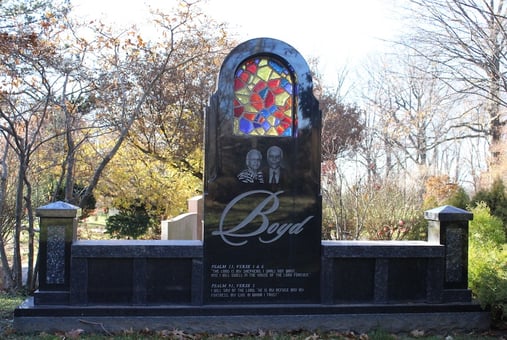 Sculptures and Benches
Some families choose to include sculptures like animals, angels or saints to accompany the monument. Others showcase things that were most important to them in life, like a sport or hobby (for example, a musical instrument).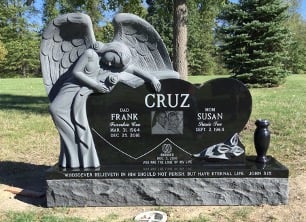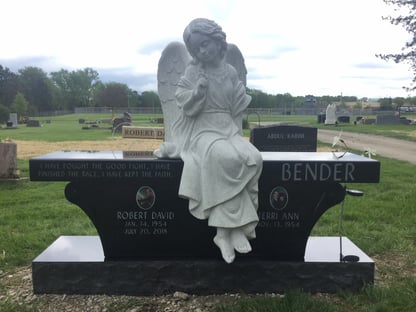 Working with a reputable memorial provider will ensure your design fits in with the cemetery's rules and regulations for size and height requirements (especially for tall obelisks).
Grave Ledgers
Estate monuments are sometimes paired with grave ledgers, which are stone slabs that mark each grave. Grave ledgers can be small or large, with larger versions ideal for listing large amounts of information about the loved ones (hobbies, accomplishments, etc.) as well as photos and one-of-a-kind images.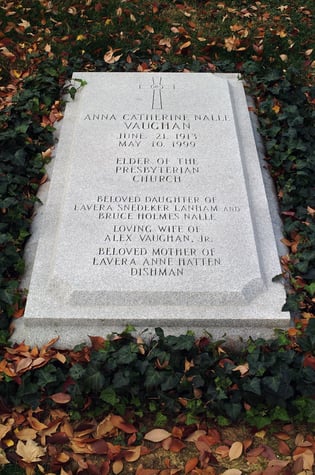 They can be custom-built to be flush in the ground or feature multiple tiers with adornments and ornate moldings. If you wish, design elements from the estate monument can be carried over to the grave ledgers tying the theme together across the family plot. Note: Not all cemeteries allow ledger or grave covers.
How Much Does an Estate Monument Cost?
The starting price point for a family monument is typically around $8,000—well below the starting price of $250,000 for a walk-in mausoleum. Just like any other monument, estate monuments vary in cost based on several factors, including: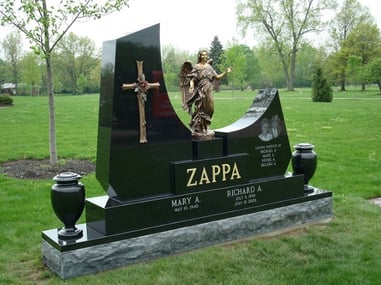 Checklist For Choosing an Estate Monument Provider
Not all estate monuments are made the same. To ensure your family receives the best quality estate monument, consider the following checklist before choosing a memorial provider.
Find out what's included in the price. The final price should include the stone, customizations, delivery, setting the foundation and installing the monument. If the provider you are working with doesn't do the installation, ask about the additional cost and company they work with.

Does the company have its own artisans who do the customized

etchings and engravings

, or do they subcontract the work out? Keeping the work in-house means the company retains more control and can guarantee the quality of the final product.

Make sure the company backs up its quality with a warranty on the stone and craftsmanship.

Will you get to see a sketch of the monument design before production? This is standard practice at any reputable memorial provider. The goal is to bring your vision to life and ensure you are happy with the final product. If this service isn't offered, you may want to consider working with a different company.

Choose a company that handles all the paperwork with the cemetery and guarantees the size and shape of the stone meets their

regulatory requirements

.
Ready to Plan Your Estate Monument?
Milano Monuments invites you to visit our Cleveland showroom and design center to see examples of monuments we have built or browse our website to view monuments we have erected in cemeteries across Northeastern Ohio. To schedule an appointment, in person or online, with one of our memorial design specialists, call 216-362-1199 or schedule an appointment online.