Father's Day is a time to celebrate and honor the dads, grandfathers and father figures in our lives.
If you have lost your father, this day can be bittersweet as you cope with the absence of your loved one. While the grief may feel overwhelming, finding ways to memorialize and decorate your father's gravesite can offer a sense of comfort and peace.
This Father's Day, we want to extend our support to those who have lost their fathers and offer some unique grave decoration ideas to honor and remember them at their final resting place.
1. Memorial Wreath
A popular way for families to pay tribute to their lost loved ones is by placing a memorial wreath at their gravesites. These wreaths can be positioned on the headstone or nearby using an easel. Whether you opt to make your own wreath or buy one from a local memorial gift shop, it will undoubtedly serve as a display of affection and reverence from surviving family members.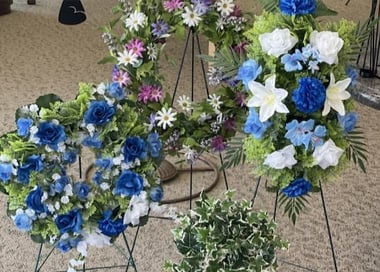 2. Solar Powered Lanterns
A solar-powered memorial lantern is a lovely addition to your dad's gravesite, as it provides both illumination and a symbol of his everlasting presence. These lanterns come in a range of styles and colors, so you can select one that best reflects your dad's personality and spirit.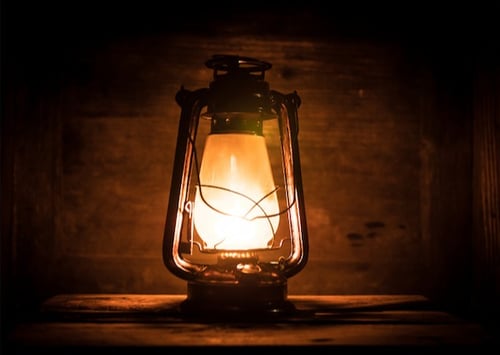 3. Memorial Flag
If your father served in the military, placing a memorial flag at his gravesite is a powerful way to honor his service. The American flag is a symbol of patriotism, honor and sacrifice, and it holds a special significance for those who have served their country. The act of placing a flag can also be a meaningful and emotional experience for family members. It can be a way to connect with your father's military service and feel a sense of pride in his accomplishments.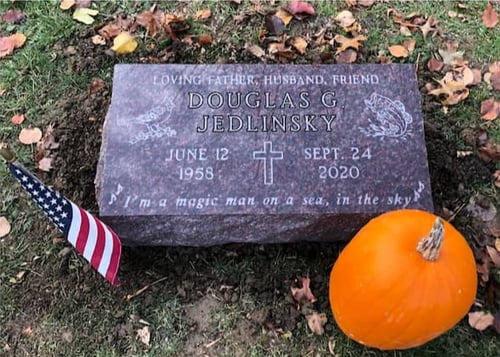 4. Sports Memorabilia
If your father was a sports enthusiast, incorporating his favorite sports memorabilia into his gravesite can be a special way to honor him on Father's Day. Items to consider include a baseball or football, a jersey or cap with his favorite team's logo, or a small statue of a sports figure he admired. The reminder of your father's love for sports can be a way to feel connected to him and to cherish memories of him engaging in his favorite pastime.
5. Bird Feeder or Bird House
Birds are often associated with freedom, beauty and grace, and watching them can be a peaceful and soothing activity. If your father had a love for nature and enjoyed spending time outdoors, placing a bird feeder or bird house near his gravesite on Father's Day can be a meaningful way to pay tribute to his memory.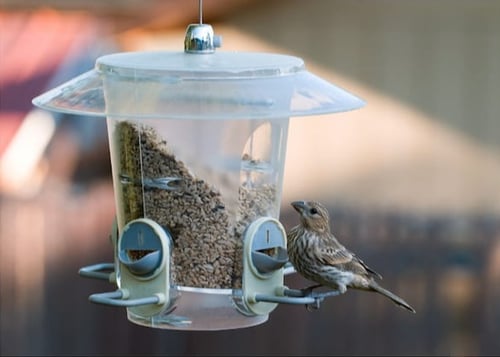 6. Headstone Saddle
If your father has an upright memorial, a headstone saddle can be a wonderful way to decorate it for Father's Day. A headstone saddle is a device that sits on top of the memorial and helps keep an entire flower arrangement in place, so it won't blow away in the wind. It's also secured to the stone to prevent it from shifting or falling due to changing weather conditions. If you want to personalize a headstone saddle for your father's memorial, you can contact our Milano Inspirations gift shop for assistance.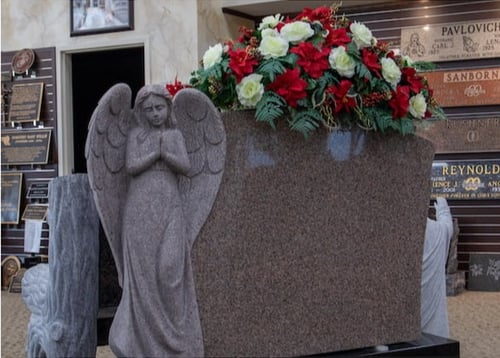 7. Memorial Flower Cross
Placing a handcrafted memorial flower cross at your father's gravesite is a wonderful way to celebrate his life and the spiritual journey ahead of him on Father's Day. You can choose from a variety of flowers and have our gift shop create this special piece of headstone decor to show the uniqueness of your father. It's the perfect way to honor and remember him on this special day.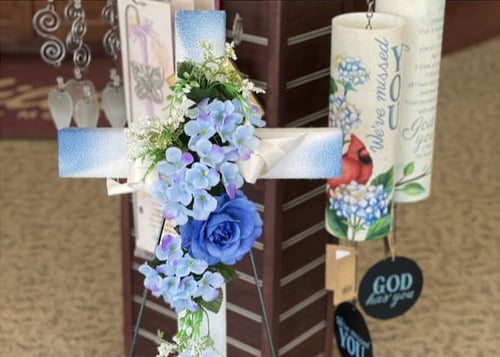 8. Wind Spinner
Wind spinners can be a distinctive way to add a touch of beauty to your father's gravesite. These unique decorations come in various shapes and sizes, and can be made of a variety of materials, including metal, plastic and wood. Wind spinners are designed to rotate in the wind, creating a mesmerizing and calming effect.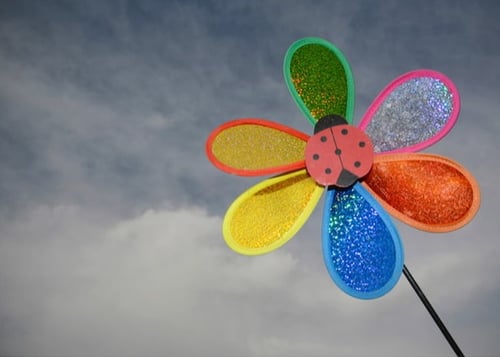 9. Memory Jar
A memory jar is a meaningful way to honor your father's memory and to encourage others to share their own memories and stories of him. This special jar can be placed near your father's gravesite, providing visitors with an opportunity to reflect on his life and to express their thoughts and feelings about him. It's important to note that when using photos as part of the decoration of the memory jar, it's best to make copies of them rather than using the originals. This will help ensure that the originals are not damaged or lost.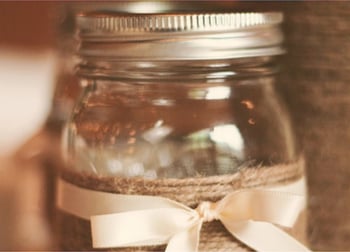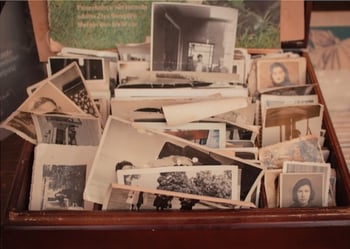 10. Flower Vase
A flower vase is a classic and timeless decoration that can be added to your father's gravesite. When choosing a flower vase, there are a variety of materials such as granite, metal, marble or bronze, and there are also different shapes, sizes and styles available. Some vases may be designed to be incorporated into a larger monument, while others may be standalone pieces.
Contact the team at Milano Monuments to have a fresh bouquet of flowers arranged to be placed in your chosen memorial vase.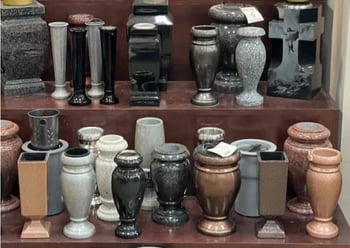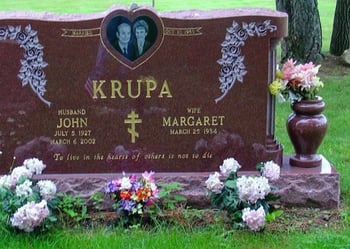 Additional Memorialization Ideas for You
Looking for more information on memorialization? Subscribe to The Turning Stone monthly email newsletter to receive helpful blog posts, inspirational videos and other resources to help you honor your loved one for years to come.