Broken or slanted headstones. Overgrown landscaping. Unreadable headstone lettering. Dirty and worn memorials.
These warning signs all point to a cemetery in need of restoration services.
Cemetery restoration services can be completed by a national or local cemetery restoration provider, and often include work like aligning rows of headstones, fixing broken memorials, pouring new headstone foundations, cemetery landscaping and more.
Once you've recognized the need for cemetery restoration services, secured cemetery restoration funding and identified a trusted provider, you will likely undergo a series of steps to restore your cemetery.
Our sister company, Milano Stone & Restoration, guides cities and townships through the following cemetery restoration process.
1. Evaluate Cemetery with On-Site Audit
Prior to starting any cemetery restoration services, the Milano Stone & Restoration team completes a complimentary on-site audit of the cemetery.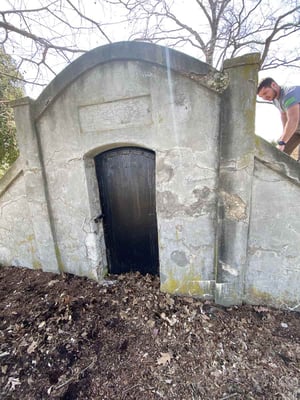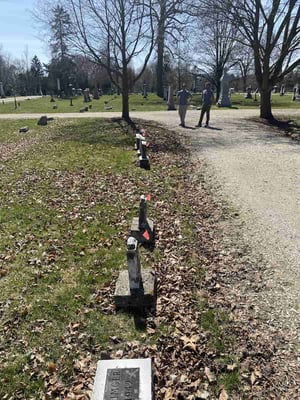 During this process, the team visits the cemetery to evaluate the condition of all memorials, monuments and surrounding cemetery landscaping. The audit ensures that the restoration team and city understand the amount of work the cemetery will require.
2. Create and Label Detailed Map
Once the audit is complete, the Milano Stone & Restoration team create a list and map of the entire cemetery that reflects any issues flagged during the audit. The map is organized into sections and rows, with clear labels of the restoration work to be done.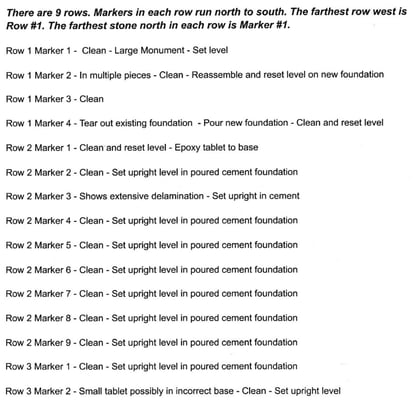 At this point, the project budget and timeline are also confirmed. While full cemetery restoration projects vary greatly in cost, they may fall anywhere between $5,000 to $250,000 and are typically paid for over the course of several years.
3. Restore the Cemetery
The final and most important step of the cemetery restoration process is completing the restoration work. The duration of cemetery restoration projects vary depending on the type of work involved and the size of the cemetery, but can take anywhere from a few weeks to 12 months. Note: Local cemetery restoration providers can often complete projects quicker than out-of-state providers.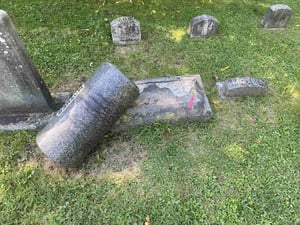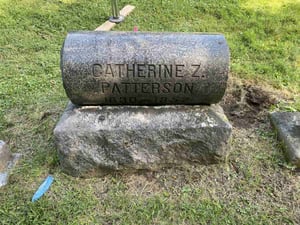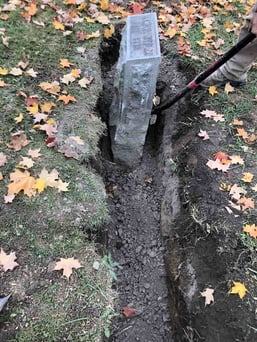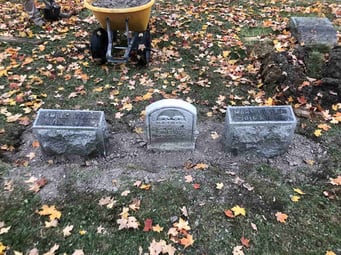 Milano Stone & Restoration offer the following cemetery restoration services:
Cleaning headstones.
Realigning headstone rows.
Fixing broken monuments and memorials.
Pouring or setting new headstone foundations.
Digging graves.
Re-leveling the graves.
Landscaping, cutting grass, weed whacking and trimming headstones.
Relocation and removal of monuments and statues.
>> Here is how Milano Stone & Restoration revived a mid-1700s cemetery to near-original condition.
Take the First Step to Restore Your Community's Cemetery
If your cemetery is in need of professional cemetery restoration services, contact Milano Stone & Restoration. Our team of restoration specialists has years of experience in restoring cemeteries to the serene, peaceful resting place they once were.