A loved one's final resting place should not only honor their unique life, but also serve as a peaceful location for surviving family to remember them. Just like your loved one's headstone should be meaningful, so too should their final resting option.
There are several burial options to choose from, including a mausoleum and in-ground (conventional) burial.
Continue reading to learn more about mausoleums and in-ground burials, and the differences between the two.
What Is a Mausoleum?
A mausoleum is a granite aboveground structure, intended for loved ones or families that do not want to be buried underground. They provide families and future generations a special place to be laid to rest together, either in caskets or niches.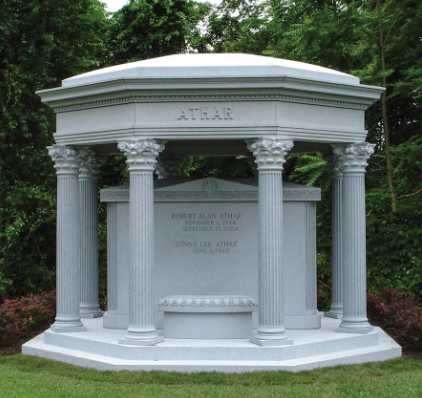 Similar to headstones, mausoleums vary in cost and size, depending on a number of factors like the types of materials used and personalization elements.
What Is a Conventional Burial?
PA conventional burial refers to a loved one who is buried in a casket or urn underground. Traditional burials are normally marked with a headstone that pays tribute to the lost loved one. In-ground burial plots can be single-depth for one person or double-depth, intended for two people (usually siblings or couples).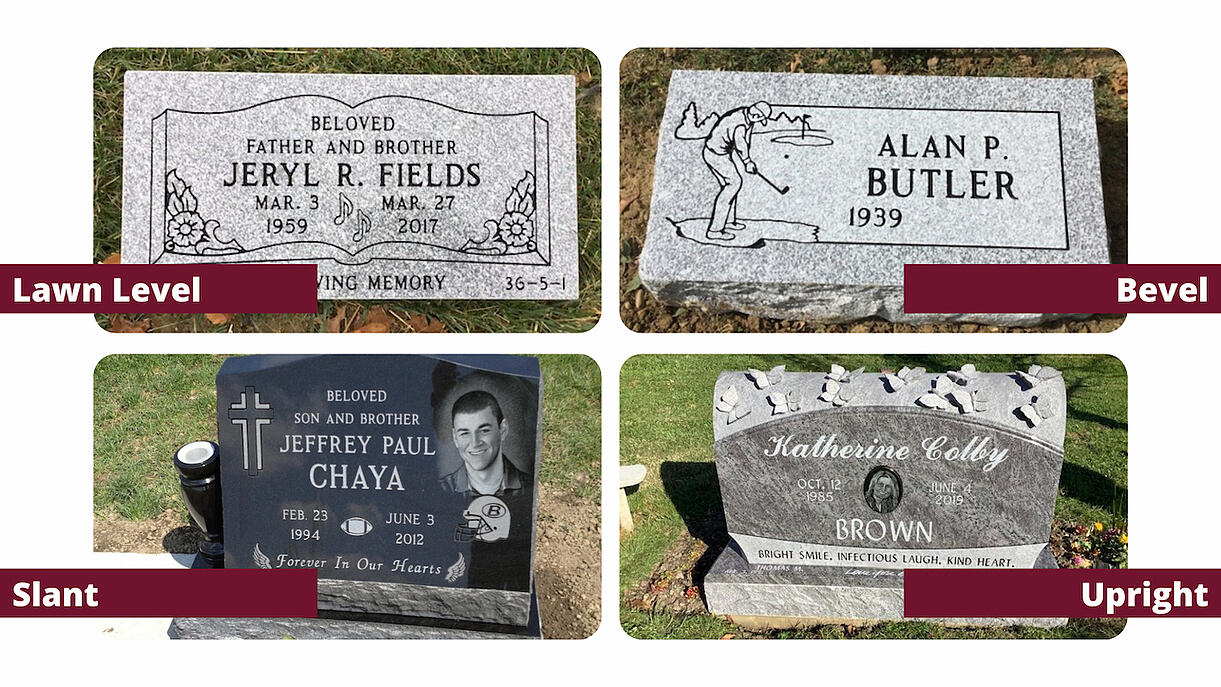 Headstones marking a conventional burial plot could be any of the following:

While both mausoleums and in-ground burials are meant to honor your lost loved one, there are several differences between these two burial options.


1. Multiple members of a family can lay in rest together.
While traditional burials are suited for one or two loved ones, mausoleums can hold multiple family members—20 or more, in some cases. This sort of space allows full families and future generations to be laid to rest together.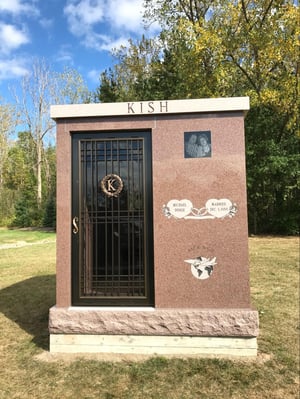 2. Mausoleums are an above-ground burial option.
One key difference between mausoleums and conventional burials is that loved ones are buried above ground in a mausoleum. Because of this, mausoleums are naturally a drier burial option.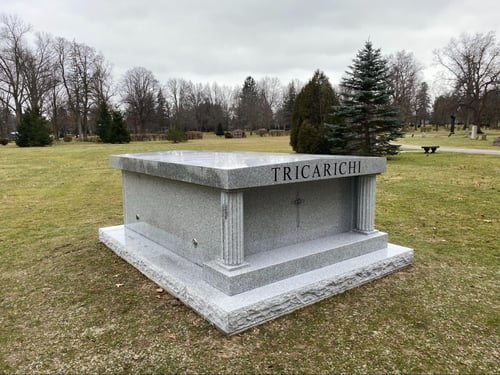 However, it's important to know your chosen cemetery's rules and regulations—some have restrictions related to above-ground structures.
3. Some mausoleums can be visited indoors.
Some mausoleums can be designed as grand walk-in structures, complete with sitting areas, shelves, doors, windows and space to pray. Indoor mausoleums provide families with a peaceful place to visit their loved ones, sheltered from any outside noise or weather.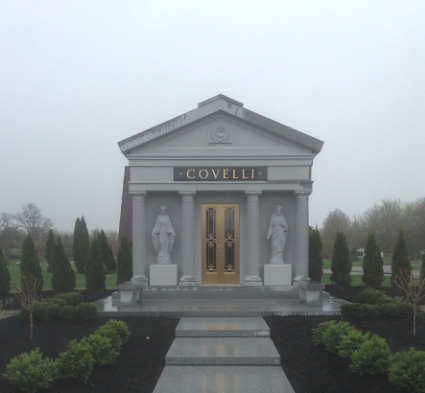 4. On average, mausoleums require more time.
Similar to the headstone process, mausoleum design, construction and installation takes time—often more time than a traditional burial and marker. Depending on size and scale, it can take an average of twelve to eighteen months to sketch, completely design and build a mausoleum.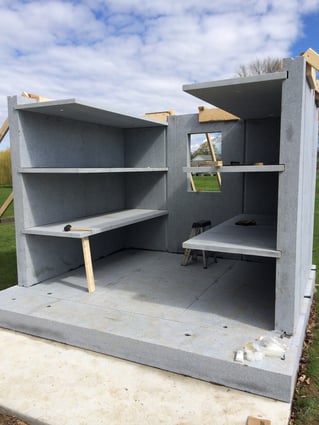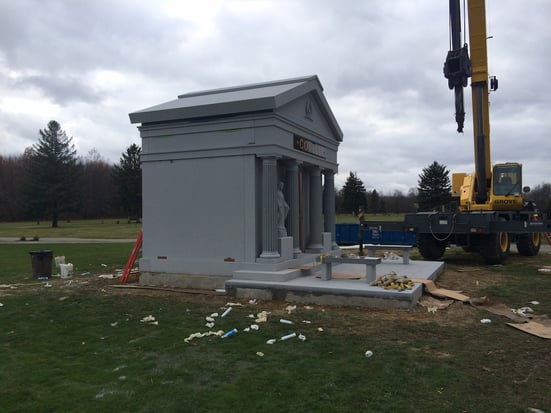 Creating a headstone to mark an in-ground burial can take as little as one month to as long as ten months to complete. Other factors like time of year, material availability and working with a local provider can also impact this timeline.
5. Mausoleums are more expensive than conventional burial memorials.
Because of their size, required materials and level of detail, mausoleums are often a much larger investment than conventional burial headstones.
In addition to the cost of the land, you can expect to pay:
$25,000 to $100,000 for a simple, one or two crypt above-ground unit.
$300,000 to $800,000 for an average walk-in mausoleum for eight people.
$1 million or more for larger, more elaborate structures and embellishments.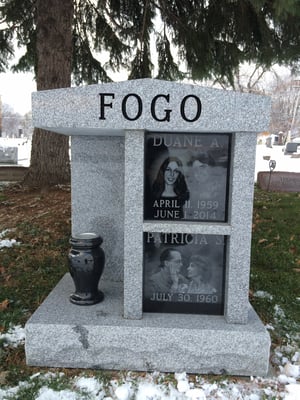 Want to Learn More About Mausoleums?
If your family is interested in leaving a lasting legacy through a mausoleum, download our Mausoleum Guide to uncover more information on mausoleum design features, the advantages of mausoleums and typical mausoleum costs.