We all hope to be remembered for what we accomplished throughout our life. Whether it was success in business, dedication to a cause or commitment to family, the knowledge that we had a positive impact on others is comforting. For some, it's important that individuals recognize that impact long after their physical life ends. One of the ways people ensure their legacy is felt for generations is through a mausoleum.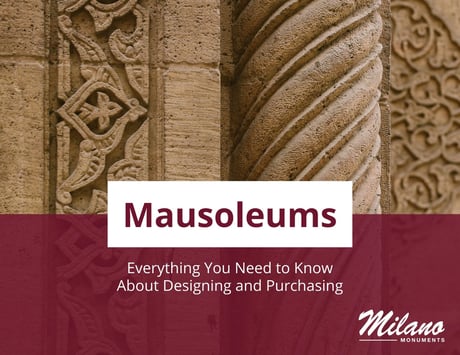 Rich in history and tradition, mausoleums can be designed to honor those who have passed on, offering a peaceful and private setting for loved ones to pay their respects. Is a mausoleum right for you? In this guide, we invite you to explore the possibilities of these grand structures.
This guide offers information on:
The definition and history of mausoleums.

Reasons to choose a mausoleum.

Different types of mausoleums.

Advantages of mausoleums.

Mausoleum design and material options.

The cost of a mausoleum.

Deciding if a mausoleum is right for you.
Ready to decide if a mausoleum is right for you? Fill out the form to download the free PDF resource.