When it comes to contracting projects, there are typically two categories: residential and commercial. Residential contracting involves building homes and other similar structures, meanwhile general commercial contracting focuses on managing larger city or community construction projects. Their tasks may include hiring landscapers, delegating tasks to an expert hardscaping company, or handling the creation of unique stone structures and the surrounding area.
While a construction company may be capable of undertaking some of these projects, a general commercial contractor possesses connections with local experts who have a more specialized and refined skill set to execute them with superior quality.
Below, we explore when you should choose to work with one of these companies over the other and take a closer look at the benefits of working with general commercial contractors.
What Does a General Commercial Contractor Do?
General commercial contracting involves managing all of the components of a commercial project, like constructing a custom stone sign with fresh landscaping surrounding it.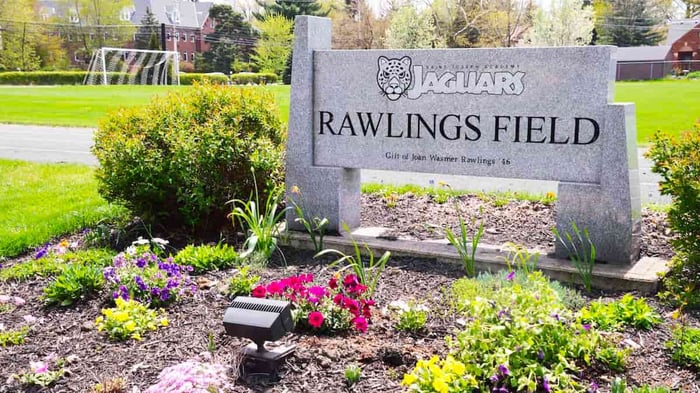 Unlike construction companies that typically handle only one facet of a project, general commercial contractors oversee the entire process.
From the very beginning, a contractor collaborates with the client to create a budget that reflects the scope and goals of the project. This budget takes into account the various options and materials that the client may want to include.
These projects are typically larger and more multifaceted, necessitating strong organizational and communication abilities to coordinate various project aspects, and ensure timely and budget-friendly completion.
What Does a Construction Company Do?
A construction company typically handles architectural design and building the actual structure. They usually have a team of experts that includes architects, engineers, project managers and other construction professionals who work together to provide a comprehensive solution.
They may also offer recommendations and suggestions for the construction work they specialize in. In contrast, a commercial contractor looks for ways to optimize the project for efficiency, cost savings and functionality as a whole.
When To Choose a General Commercial Contractor Vs a Construction Company
Generally speaking, if you want a comprehensive solution for your project, you would likely choose a general contractor. They have a wide range of connections with experts in design, architecture and engineering, who can help you plan and execute your project from start to finish.
On the other hand, you would choose a construction company for projects that require specialized skills or expertise. For example, if you need to have a bridge built, you would hire a contractor who specializes in that area.
Ultimately, deciding between a construction company and a contractor will depend on your specific needs and the scope of your project. It's important to do your research, get recommendations and compare quotes from different providers before making a decision.
4 Benefits of Working With a General Commercial Contractor
Commercial stonework projects can range from commemorative memorials at a school to large granite fountains at the center of a park. And while both commercial contractors and construction companies can be involved in such projects, it's typically best to choose a general commercial contractor that specializes in stonework.
Some other benefits of working with a commercial contractor include the following.
1. In-House Equipment
A competent commercial contracting company often owns and operates the necessary equipment for a project. By owning and utilizing required equipment, general commercial contractors can ensure that projects are completed with precision and efficiency, saving you both time and money.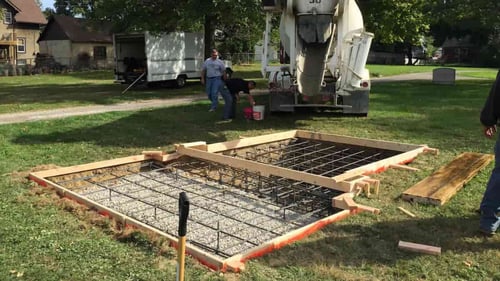 Even more, commercial contractors that specialize in stonework, like our sister company Milano Stone & Restoration, prioritize sourcing and utilizing high-quality stone materials. They often have established relationships with quarries or suppliers that enable them to access a diverse range of stone types and colors.
>>> Related Resource: A Behind-the-Scenes Look At Our Memorial and Stoneworking Equipment
2. Specialization in Stonework Design
While construction companies may complete a project quickly, they often lack the stoneworking expertise to create a final product that meets or exceeds your expectations. On the other hand, a general commercial contractor typically employs a specialized designer who can assist with the stoneworking portion of a commercial project.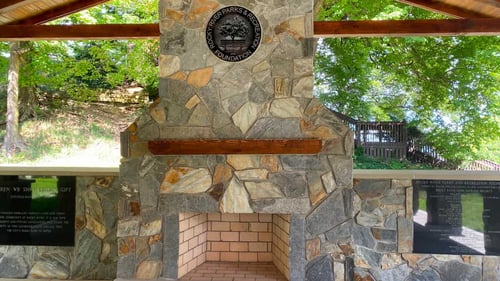 At Milano Stone & Restoration, we work closely with you throughout the design process, ensuring that your vision is realized in the finished product. By using cutting-edge technology, our team enables you to visualize your design options before committing them to granite. This ensures that you are fully satisfied with the end result and that your project is completed to your exact specifications.
3. High Quality Execution
While many contracting companies offer similar services such as cutting and installing stone, it's crucial to select a provider who can deliver more. A reputable general commercial contractor collaborates closely with clients to understand their unique needs and provide customized solutions that are both functional and budget-friendly.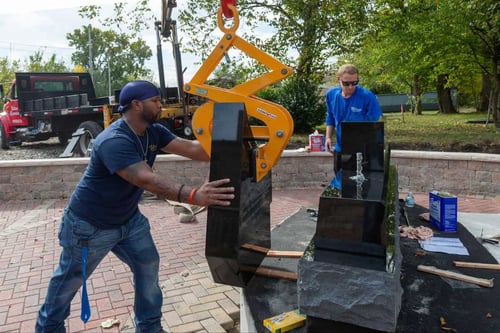 Using only the highest-quality materials sourced from reputable suppliers, the right commercial contractor will ensure their craftsmen are well-trained and experienced in working with these materials. By using state-of-the-art equipment and techniques, they will create stunning stonework that ensures your project is a success from start to finish.
4. Cost Savings
When you work directly with a general contractor, you can avoid the additional costs associated with subcontracting work to separate construction companies. Typically, a construction company will pull in subcontractors to handle specific aspects of the project, such as custom stonework, and they may not give enough time for the contractor to complete the work to the desired standard. This can result in increased costs to obtain materials and expedite processes as the subcontractors rush to complete the work to meet the deadline.

However, when clients work directly with a general contractor—especially one that specializes in stonework—your chosen provider can find the right materials at a better price and avoid the rush to complete the work.
Explore Our General Commercial Contracting Services
Ready to bring your commercial project to life with expert stonework and superior craftsmanship? Look no further than Milano Stone & Restoration. Click here to learn more and get started today.