Milano Monuments memorial, gravestone, cemetery grave marker, headstone, and mausoleum showrooms are located in northeast Ohio in the cities of Cleveland, Bedford, Geneva, Mentor, Niles and Youngstown.



14600 Brookpark Rd, Cleveland, OH 44135

Hours

Monday - Saturday: 9:00 AM - 5:00 PM
Sundays: Closed
Evenings by appointment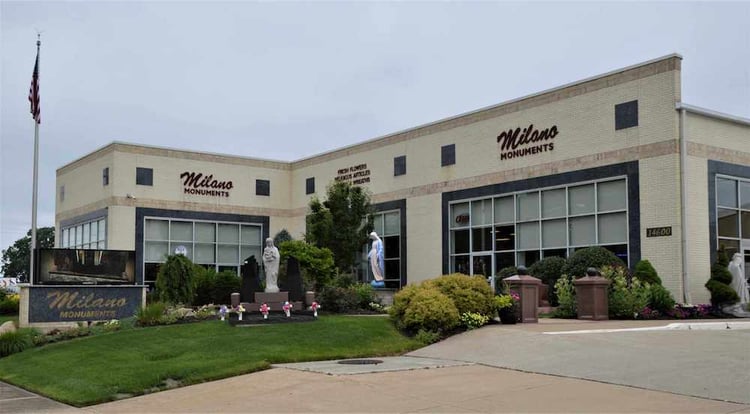 View Ohio's largest display of cemetery memorials in our 50,000 square foot facility. At our Cleveland location, you'll find our spacious Monument Showroom, Design Center, Granite Showcase and Stonecrafting Studio.
See samples of etchings and engravings, explore our extensive inventory of granite types, and get a feel for exactly what you want.
Click to learn more about our the Milano Monuments Cleveland location.
Milano Monuments Bedford Showroom
320 Broadway Ave., Bedford, OH 44146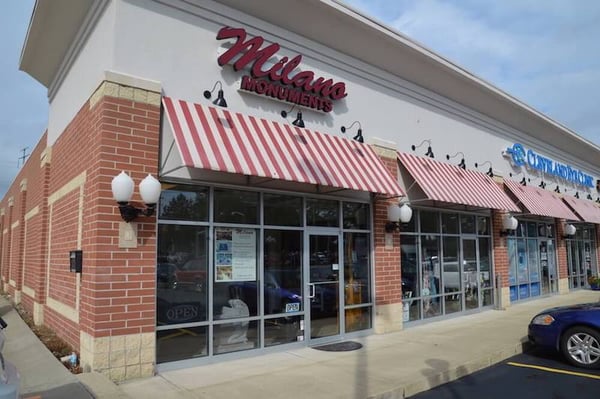 Hours
Monday - Friday: 9:00 AM – 5:00 PM
Saturday: 9:00 AM - 4:00 PM
Sunday: Closed
Milano Monuments Geneva Showroom
175 S. Broadway, Geneva, Ohio 44041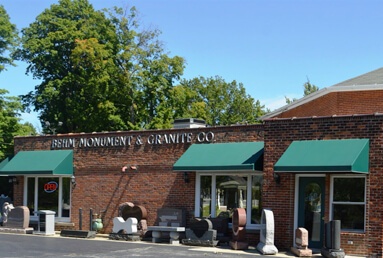 Hours
Monday - Friday: 8:00 AM - 4:30 PM
Every other Saturday: 8:00 AM - 2:00 PM
Sunday: Closed
Evenings and Sundays by appointment
Brunner Sanden Deitrick Funeral Home & Cremation Center
8466 Mentor Ave., Mentor, Ohio 44060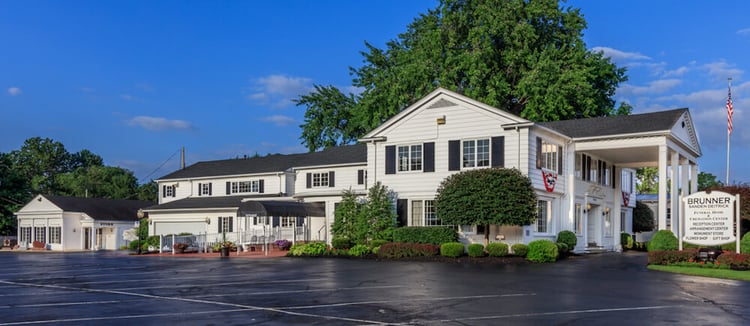 Contact
Contact Jason Sanden for information on ordering a monument, gravestone, headstones, grave marker or memorial for a cemetery in the Mentor, Ohio area.
Youngstown Memorials
6536 South Ave., Youngstown, Ohio 44512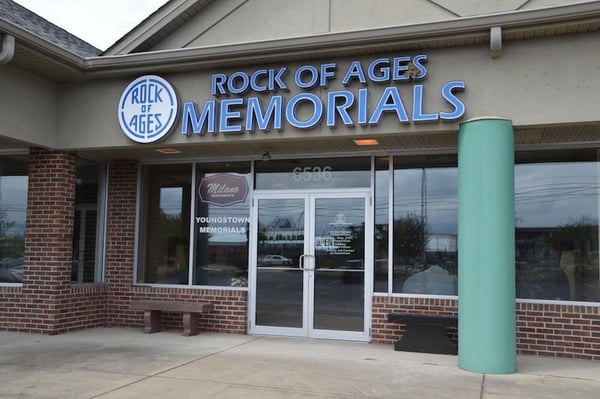 Hours
Monday: 9:00 AM - 7:00 PM
Tuesday - Friday: 9:00 am - 5:00 PM
Saturday: 9:00 AM - 1:00 PM
Evenings and Sundays by appointment
Trumbull Monument Company
1709 Niles Cortland Rd., Niles, Ohio 44446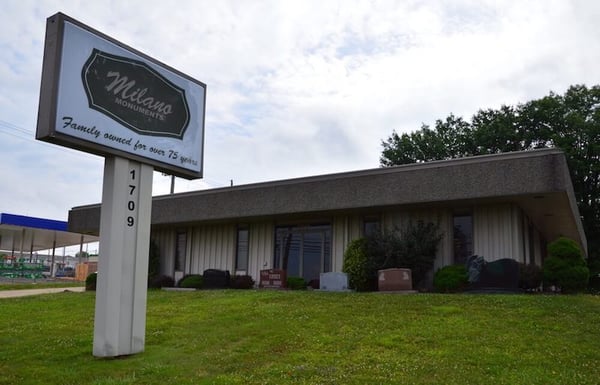 Hours
Monday: 9:00 AM - 7:00 PM
Tuesday - Friday: 9:00 AM - 5:00 PM
Saturday: 9:00 AM - 1:00 PM
Evenings and Sundays by appointment