If you or someone you know has recently experienced a loss, we give you our utmost condolences.
The grief that accompanies a loss can bring up a wide array of emotions, from sadness and pain to anger and frustration to denial and guilt. Oftentimes these feelings are difficult to escape.
Instead of avoiding or denying your feelings of grief, consider looking to prayer for comfort, hope and healing. Although prayer may seem impossible in the early days of a loss, one or more of the following prayers may be helpful as you process your grief.
If you or someone you know is experiencing grief after a loss, subscribe to our newsletter for memorialization and grief support.
Prayers Asking for Comfort
1. "Jesus, You said, 'Blessed are those who mourn, for they will be comforted,' (Matthew 5:4). I am mourning. Send me Your comfort now. Wrap Your arms around me and hold me tight. Send angels of mercy to me. Shower Your comfort on me through those around me. Keep far from me those whose words and actions are no comfort. Amen."


2. "Jesus, my pain is so deep, my anger is fierce and my fear is crippling. And then in the midst of all of these emotions, numbness sets in. I struggle to know how to pray or where to begin, so I'm going to remind myself of the truth. I know You are here with me in my grief. I know You are mending the brokenness in ways I can't always see. Lord, hold me in Your arms, take this pain and help me bear it. In Jesus' name, I pray, Amen."


3. "Please guide the surviving family members of [lost loved one's name]. Help them to recover from the pain of loss. Give them faith, comfort and a strong heart to be able to eventually go on in their daily lives."


4. "I find myself crying out to You day and night. You calm my soul even as I turn my heart to You. May I long for You as the deer longs for streams of water. May I thirst for you even as the tears flood my face."
—Psalm 42:1-3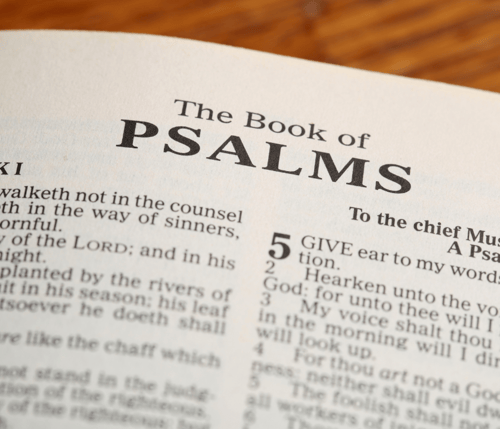 5. "Lord, we know that You are the God who comforts us. I pray that You provide a time of comfort and rest for those whose hearts are hurting right now. Hold them in Your embrace, Father. Wrap them in Your love and remind them that though they may have lost someone dear, they are not alone, for You are with them. Bring to them the hope of Your unfailing love and turn their sadness into gladness. Soothe their heartache as they lean on You for comfort and guidance. I pray that their grief heals smoothly, for You will be with them every step of the way. May they hold on to You for strength, hope, and sustenance. In Jesus' name, I pray. Amen."
>>> If you need additional support or comfort during this tough time, our team at Milano Monuments is here for you. Don't hesitate to reach out if you need anything.
Prayers Asking for Peace
6. "Jesus, You told Your followers, 'Do not let your hearts be troubled. You believe in God, so believe in Me as well. Peace I leave with you, My peace I give you. I do not give to you as the world gives,' (John 14:1, 27). I need Your peace. I need 'the peace of God, which transcends all understanding' (Philippians 4:7) to guard my heart and mind. I need peaceful sleep. I ask for peaceful thoughts and emotions to rule my days and nights. Amen."
7. "Dear God, I humbly come before You with a heavy heart. I pray that as I go through this season of sorrow, You would show me Your love and grace. Help me to find peace in Your presence. Wipe my tears, Lord, and carry me through this season of mourning and deep sadness. Help me to trust in Your unfailing love and to fix my eyes on You, Jesus. As I lift my worries to You, I humbly ask that You lift up my heart from this grief that overwhelms me. May Your presence bring me joy and comfort as I embark on this journey of healing with You. In Your most holy name, I pray. Amen."


8. "Please embrace my friend and their family whose hearts today overflow with grief, unanswered questions and such a sense of loss. Please grant them space to express their tears, hold them close and give them peace in the coming days."


9. "Dear Gracious God, I come to You begging for a moment of stillness in my tears. I am hurting so much that I can't focus on breathing. Come inside my mind and take over. Put Your hands on my shoulders and physically shake me out of this state. I can't gain control by myself. I need You. Help me gather myself so I can begin to find stability. I need peace in my heart and quietness in my mind. My thoughts are spinning backward or upside down, I don't know. I can't seem to figure it out, but I need it to stop. God please give me grace and help me. In Your name, I pray. Amen."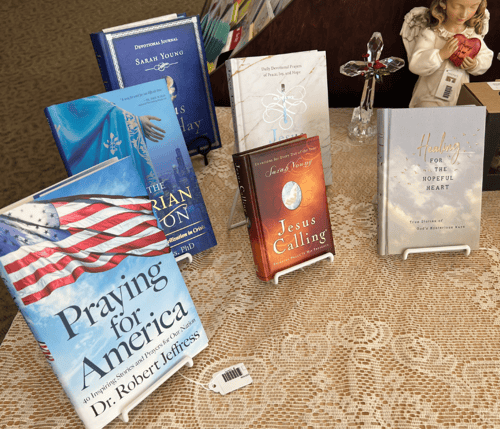 These prayer books, among many more, can be found in our Milano Inspirations Gift Shop.
10. "Lord, I won't ask You why. I can see why You would want such a sweet person in Heaven. They were Your child before they were mine. So, while I'm down here on Earth without them, please give me peace—peace that no human can give. Supply my soul with a never-ending conversation with You. I need to know You are close enough to touch at all times. You are the only way I will make it. The promise of Heaven is what will get me through, so send me hourly reminders that You're here and that You're not leaving. I need You to keep my weak spirit moving and my broken heart beating. I ask these things in Your name. Amen."
>>> Related Resource: Encouraging Bible Verses About Grief
Prayers Asking for Hope
11. "Lord, the Bible says You are "close to the brokenhearted and [You rescue] those whose spirits are crushed," (Psalm 34:18). Draw close to me and rescue me. Help me not to grieve like those who haven't discovered Your kindness and mercy, who have no hope (1 Thessalonians 4:13)—lift me up and give me hope once more. Help me to believe that tomorrow will be better, the next day will be easier, and that a day will come when I will feel a surge of energy and expectation for what You are doing and where You will take me. Amen."
12. "Dear God, I lift up my friend who is mourning the loss of a loved one. I pray that You bring them comfort amidst this painful event. We hold on to Your promise of walking with us through the darkest valleys of our lives and I know we are not alone, especially during this difficult time. With this condolence prayer, I pray that my dear friend's heart is soothed as they find strength in You. Please watch over them and take away their anguish so that they may see Your light at the end of the tunnel. I pray that they do not lose hope as they grieve, for You have great plans for them amidst all this pain. Protect their heart and mind with Your peace, Lord. In Jesus' name, Amen."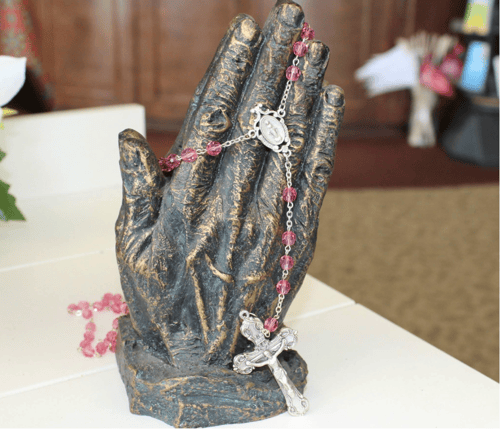 Our Milano Inspirations Gift Shop carries rosaries and other prayer aids like this.
13. "Please give my friend hope in the midst of despair. Give them the strength they need to walk through life without their loved one. I pray they find hope, healing and better days ahead. Please help them come out stronger on the other side of this grief."
14. "Lord, You are the God of strength, hope and comfort. This is a sure promise and I pray that my grieving friend would find solace in this truth. Please help them to be strong and courageous during this time of sorrow knowing that You are with them. I pray for my friend to look to You for help. Lend them Your strength as they lean on You for support and comfort during this very difficult time. I pray for rest and refreshment for their tired and weary soul, as only You can give them the rest they need. I humbly ask that You renew my friend's strength as they place their hope in you. Blessed be God forever. Amen."
15. "Lord, thank You for You are always going before us. The grief and emptiness that we feel now in losing a loved one is not the end for us, for we know You hold tomorrow in Your hands. Thank You for the hope and comfort that Your presence brings. We offer this prayer with hope in our hearts, knowing that we will see our departed loved ones and friends again in the glory of Your presence in our home in Heaven. Help us cling to this hope as we process our grief. May we always focus on You and know that we can always find comfort and refuge in Your love. We glorify Your most holy name always. Amen."
Prayers Asking for Healing
16. "O God, come to my assistance. O Lord, hurry to help me. Please take the consuming anguish I feel right now—take it from me and hold me in Your arms. Heal my broken heart and bind up my wounds (Psalm 147:3). Amen."
17. "Lord, I know that You are the God who heals. Today, I pray for those whose hearts are laden with sadness and grief for losing a loved one or friend. May they come to You, Jesus, to find rest for their weary hearts and broken spirit. I pray that You would guard their hearts and minds with the kind of peace that can only come from You. Heal them and bind up their wounds and allow them to experience Your joy. I pray that You lead them beside still waters to calm their troubled minds. May Your presence bring refreshment to their soul and renewal of their strength. In Jesus' name, I pray. Amen."
18. "Dear Lord, I lift to You those who lost someone dear to them. Cover them with Your comfort and give them strength and courage to accept their loss. Remind them that You have a purpose for their grief and that You will help them heal. Grief consumes them. But we pray that they seek Your guidance in embracing this loss. Teach them how to accept loss as a celebration of life, not the end of one. Give them Your peace that cannot be found anywhere else and hold them in the comfort of Your wings. In Jesus' name, Amen."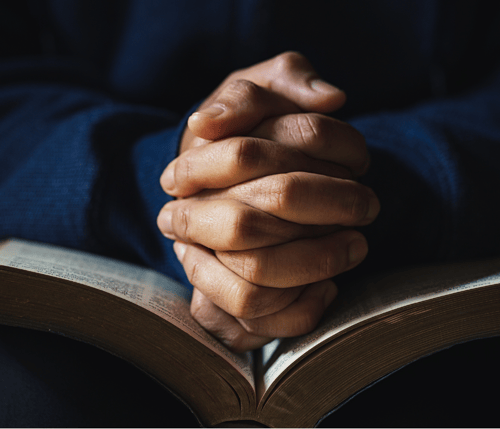 19. "Please take my friend's hurt, pain, weakness and sorrow in exchange for healing after a difficult loss. Give them comfort in their sadness, certainty in their doubt and courage to live through each day."
20. "Gracious God, My heart grieves for my friend but I am also so saddened for their family and friends who are deeply impacted by this heart-wrenching situation. As these family members navigate their own pain and suffering, please remind them that You are near to comfort them as well. When they are overcome by sadness and fear, remind them that You do not sleep or even take a nap—instead, You are always alert and available to provide the strength they need. You are the only true source of healing and recovery. As they provide practical care and faithfully serve, please strengthen them when they are discouraged. As they lift their eyes to You, remind them of Your love and that the empowering presence of Your Spirit is available to them at every moment of each day. Amen."
Subscribe for More Grief Support
We understand how overwhelming it can feel to find ways to memorialize a loved one all while grieving their loss. Our email newsletter was created to help in these exact situations. Subscribe today for memorialization and grief support resources delivered to your inbox each month.