Memorials serve not only as a final resting place for your loved one, but also as a physical tribute to their life. Most families want a memorial that appropriately honors their loved one but are often unfamiliar with the costs associated with different types of memorials.

Factors like size and shape, photos, inscriptions and even the headstone material itself can impact the final cost. Continue reading as we share more on the ways memorial material and color affect cost.
Choosing Your Material
In the past, monuments and memorials were often constructed from marble, slate and limestone. But due to their porosity (void spaces within the rock) they were prone to cracking, chipping and eroding and didn't hold up well over time. Today, granite and bronze are the preferred materials for manufacturing memorials because they last for thousands of years without degrading.

Granite is a broad category of rock that ranges in color—from grays and blacks to reds and blues. Granite is produced through a natural, geological process that occurs under the earth's surface by magma that slowly cools and crystallizes over time. Granite gets its unique characteristics, colors and patterns from the different minerals it is composed of. Key factors when purchasing a granite memorial include its grade, color and variety.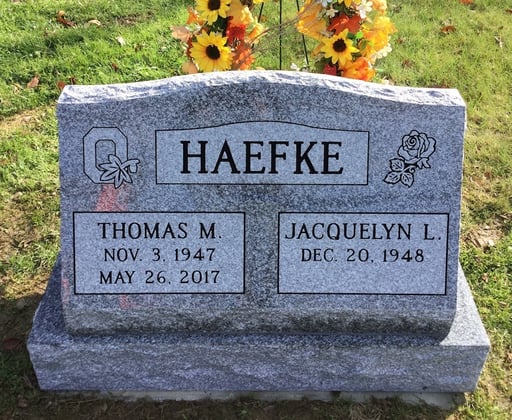 Bronze is the other popular choice for a memorial because it can be mounted on a granite or cement base. Bronze, like granite, is meant to last thousands of years with almost no degradation. While it's not susceptible to rust, regular upkeep is recommended to prevent corrosion from altering its color. Because bronze is a metal, its price fluctuates with supply and demand.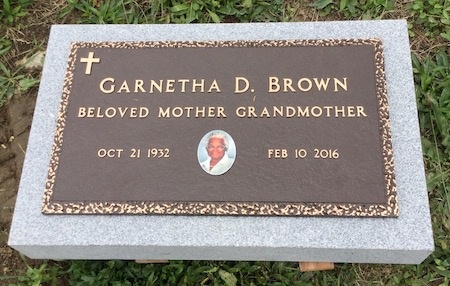 If you choose to work with a memorial provider, they will have a better sense of pricing at a given time unlike a funeral home or cemetery that may not have the same degree of knowledge about the material's source.
Granite Grade
Despite its natural strength, not all granite provides the same reliability. Grade is the term used to signify the quality of a piece of granite. Granite quality may not be easily visible to the naked, untrained eye, but grade reflects the granite's:
Durability
Density
Structural integrity
Consistency
Suitability for cutting, crafting and finishing

Commercial grade granite is prone to chipping, degradation and discoloration over time. Craftspeople will have more difficulty engraving or etching low-grade granite, especially for fine details. The low density, flaws and inconsistencies in poor granite diminishes the material's sharpness and pristine appearance when it is cut or polished.
In terms of cost, high-grade granite is more expensive, but the advantage can be seen from the start and for decades and centuries to come. Milano Monuments only uses the highest-grade granite sourced from Rock of Ages quarries in several states and countries. These quarries produce the greatest combined volume of dimensional granite in North America.
Granite Color and Variety
Since granite is a combination of various minerals and rocks, this explains why there are different colors, textures and patterns available. The types vary by region and may be sourced from North America, Asia and Europe.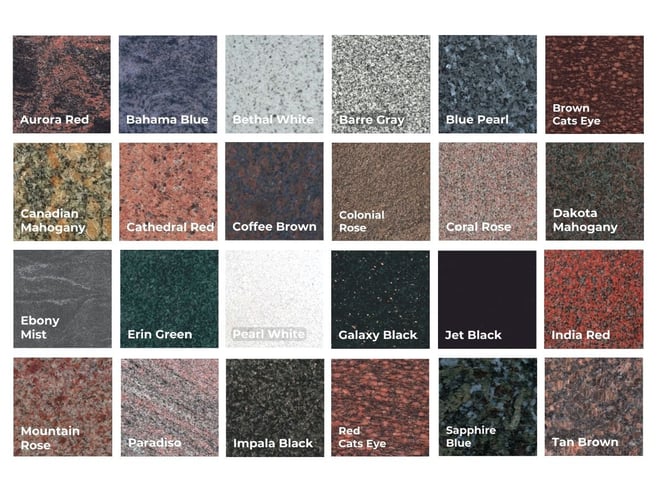 Readily available colors, like traditional grays, are cheaper than blue pearl or aurora red, which are exquisite, rare and in limited supply. Nearly any style you can imagine is available, but the ability to get a certain variety depends on three key factors:
The memorial provider's inventory. Some colors are immediately available in your provider's inventory, while others must be ordered from regional wholesalers or imported from abroad.
Your timeline. Are you pre-planning a memorial or do you need it as soon as possible? Color selections may be limited depending on how quickly the headstone is needed.
Your budget. Consider your budget and consult with your memorial provider to find the color that fits.
Learn More About the Cost of Memorials
Want to better understand how much your memorial or headstone might cost? Use our Interactive Cost Guide to explore the various memorial costs, allowing you to learn more about the personalization options that matter to you.