How often do you begin a new friendship or relationship without first going through a mental checklist of desirable traits? Are they funny? Trustworthy? Kind? It's probably rare that you'd continue that relationship if the person didn't check at least a few of those boxes.
Well, the same can (and should) be done when it comes time to enter a partnership with stoneworking company.
A strong partnership with your granite or other natural stone provider is paramount to success. You need a capable partner who can deliver on-time and on-budget, without requiring an unnecessary number of other vendors getting involved in the project.
Continue reading below for three traits to prioritize when looking for a truly expert stoneworking company.
1. Versatile: Look for Above-Average Skillsets
One of the most basic, yet important, traits to look for in your ideal natural stone partner is versatility. While many natural stone companies offer the same basic services like cutting and installing stone, look for a partner who can deliver more. Services that top stoneworking providers should offer include:
Custom cuts
Custom granite signage
Custom granite etching
Stone sealing
Cleaning and refurbishing
Concrete foundations and resetting as needed
Restoration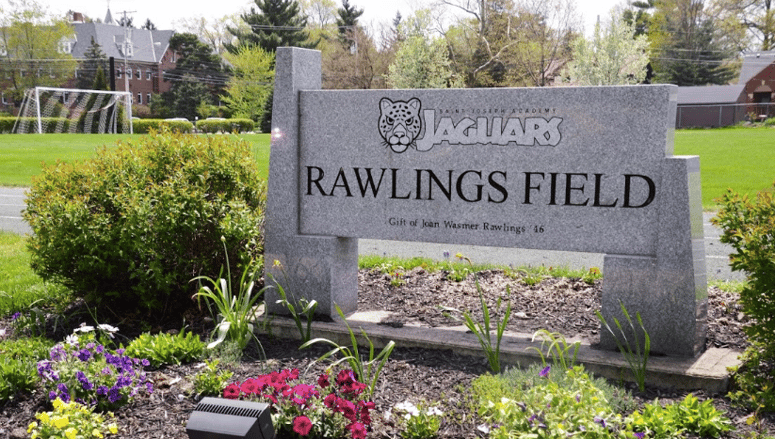 A well-rounded provider reduces the amount of people and resources you'll need to get the job done, ultimately saving you time and money. For over 50 years, contractors and other commercial professionals have turned to Milano Stone & Restoration—an extension of the Milano Monuments brand—to complete a range of unique stonework projects. For an in-depth look at these custom services, visit the Milano Stone & Restoration services page.
2. Capable: Do They Possess the Right Equipment and Manpower?
A capable stoneworking company should own and operate the necessary equipment, rather than renting machines and passing off those additional costs to you. They should have the ability to take on projects in the field or at their facility.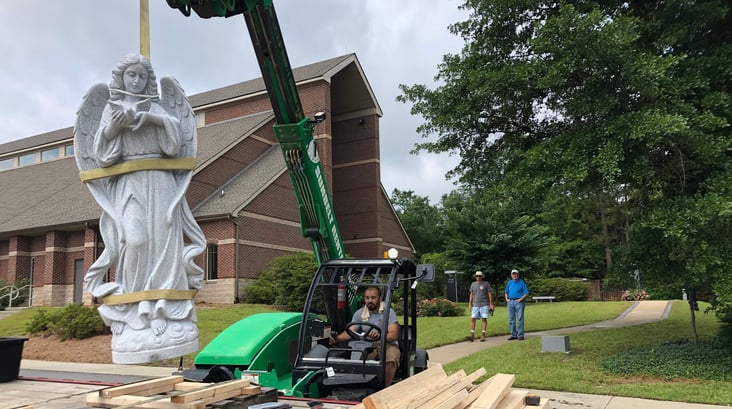 Equipment may include things like cranes and trucks (for installation and relocation), bridge saws, polishers, laser machines and sandblasters. The right partner will use only the best tools, equipment and teams to get the job done correctly and efficiently. Take a look at Milano Stone & Restoration's 50,000 square-foot manufacturing facility, one of the largest and well-equipped facilities in the region.
3. Reliable: What Do Their Past Projects Look Like?
Before partnering with a natural stone company, make sure you can trust the people who work there and the quality of work they produce. You can ensure a company is reliable through their portfolio of past projects and customer testimonials.
Ask to See a Portfolio of Projects
No matter the size or difficulty of a project, it's always a good idea to take a look at a company's portfolio of past pieces. Check for the quality of their work and also pay attention to the types of projects featured. Do they showcase a variety of skills, or the same one or two tasks? A company's portfolio will be a direct reflection of the standards and skills you can expect for your own project. You can scroll through Milano Stone & Restoration's diverse portfolio here.
Read Through Customer Testimonials
Customer testimonials also paint a clear picture of the company's expertise and quality of work. Tip: Read through testimonials on the company's site and on third-party sites (think: Google reviews or Facebook) to get an accurate, authentic review of the company.
Other Questions to Ask Before Partnering
The traits listed above are just a few important qualities to look for in an expert stoneworking company. For more traits to look for and questions to ask, we invite you to download our Milano Stone & Restoration's Natural Stone Partner Selection Checklist. Within it, you'll find five detailed questions you should consider before signing a contract with a stone provider.
Ready to ask us some questions? Contact Milano Stone & Restoration today.